Description
Oral health begins at birth and can last for a lifetime.
As a health or early childhood professional, you play an important role by supporting parents' desire to learn how to keep their children cavity free, right from the start.
This workshop will provide you with:
Short, easy to use modules you can fit into your time spent with families

Current research based practices

Hands-on activities you can use to entertain and educate families

Materials and other resources you can use to reinforce your message
Participants will receive a Teeth for Tots Resource Guide, CD, and miscellaneous supplies for support.
Cost is free and lunch is provided, thanks to generous support from a DentaQuest grant.
Trainers:
Marcia Manter, M.A. Community Development Specialist, Oral Health Kansas

Kathy Hunt, RDH, ECPII, Dental Program Director, Oral Health Kansas and Kansas Cavity Free Kids Project Director, Kansas Head Start Association
Trainer Bios:
Marcia Manter:

Marcia has been working in the area of oral health for 20 years, so she brings with her a wealth of experience. In 1987, Head Start asked Marcia to find ways to halt dental decay in young children. Her work launched several demonstration projects to teach parents and early childhood teachers to care for young children's teeth and keep them cavity free.
She is truly passionate about the importance of oral health and has continued to work over the course of her career with Head Start, Missouri Coalition for Oral Health and Oral Health Kansas. Her project management roles for OHK include developing community-based prevention programs that utilize Extended Care Permit (ECP) hygienists; creating resources for schools that promote a comprehensive approach to oral health programming; coordinating projects that expand access to care for individuals with special needs, including the developmentally disabled, the elderly and children with special health care needs; attending statewide conferences to promote oral health and coordinating the 5th Annual Oral Health Conference.
A native of Chicago, Marcia graduated from Wittenberg University in Ohio and received her Master of Arts from the University of Illinois in communication. She also has extensive post-graduate work in organizational and community development.
Kathy Hunt: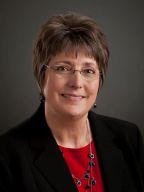 A clinical dental hygienist for 33 years, Kathy Hunt began her work in public health in 2004 when she took advantage of a new expanded dental practice act to design the first system in Kansas that provided preventive dental care in schools, Head Starts, and health departments. She was also instrumental in developing, implementing, and directing a dental safety net clinic located in her local community.
Hunt has served as the Project Director for Kansas Cavity Free Kids since its inception in 2007. She is co-author of several oral health resource materials focused on families with young children and works as a tireless advocate for the oral health needs of pregnant women and children birth to five.
What previous attendees have to say about the Teeth for Tots Oral Health Workshop:
"Thank you so much for the Oral Health Workshop. I was surprised about how much I learned! You answered all the questions that parents have asked me. Thank you bunches." --Lora, Early Head Start Home Visitor
"Great information, easy to read and use. I will use the Teeth for Tots Resource Guide because it is sooo easy." --Workshop participant, Hutchinson, KS
"I want to share what a wonderful training we had on Oral Health. It was one of the better trainings we have had. I loved all the information and the Teeth for Tots Resource Guide that we can utilize and reproduce in the home visit. Again, what an excellent training!!!!" --Heidi, Parents as Teachers
"This was one of the best trainings I have been to in a long time. It was so well done, both in presentation and organization. The materials that we were given were wonderful." --Lorna, Early Interventionist
Sponsored by: