Description
As your kids learn more about managing their money, now is the time to introduce them to the concept of investing.
Money Matters - Teen Investment Workshop
Saturday May 27, 2017
10:00 am - 12:00 Noon
Mosby Memorial Baptist Church
Hosted by Kollege and Kareer 4 Youth

Facilitator:
Lawrence V. Roberts
New York Life Insurance Company
Financial Services Professional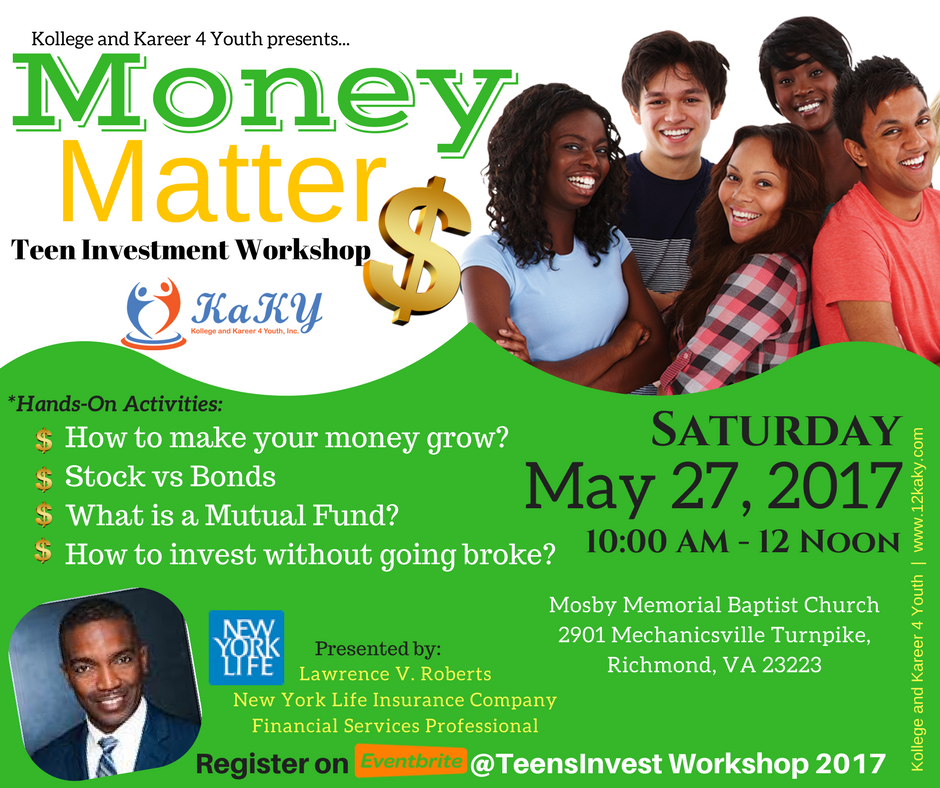 The best way to get kids interested in investing is to speak their language. Let the experts from New York Life not only speak their language, but provide real world example on how they can start using their own money to try to create more money.

Get them started on the right path toward financial success!
Reserve Your Seat TODAY
*Refreshments will be provided