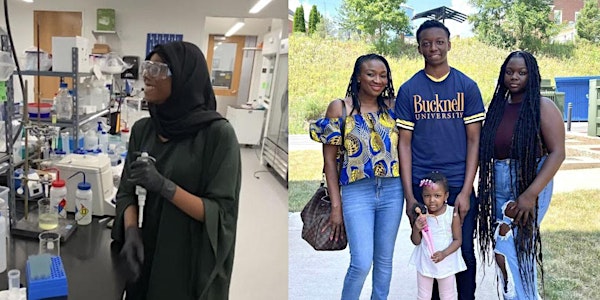 TeenSHARP Summer Learning Symposium 2022
Join TeenSHARP as we reflect on best practices for ensuring high school students have meaningful and engaging summer learning experiences.
About this event
With all of the ongoing conversations geared toward preventing learning loss, TeenSHARP is excited to invite education leaders, policymakers, and community members to gain insights about what's possible during our 2022 Summer Learning Symposium on August 19th from 12-1:30 P.M. EST.
During this event, guests will have the opportunity to connect with TeenSHARP students as they present about research conducted through rigorous STEM programs, share takeaways from selective college-based programs and internships, and showcase the importance of using the summer as a space to not merely avoid learning loss, but to actively pursue opportunities of personal, professional, and holistic development.
TeenSHARP has developed systems and an approach over the last 13 years for preparing our students for an array of enriching summer experiences including: Yale Young Global Scholars, Brown Pre-College, ACLU National Advocacy Institute, Telluride Association, Carleton Liberal Arts Experience, UD Teachers of Tomorrow program, Girls Who Code, Children's Hospital of Philadelphia Research Institute, Kelly Writers House Summer Workshop, and many more.
During the event, you will hear about how our students have grown as they've zipped around the country and the region exploring, achieving, and accelerating their growth.
In addition to scholar stories and best practices, you will hear our parents' advice for supporting their students in finding success through these intellectually challenging experiences, along with TeenSHARP alumni who will share about the value of summer development in preparing them for future career success.