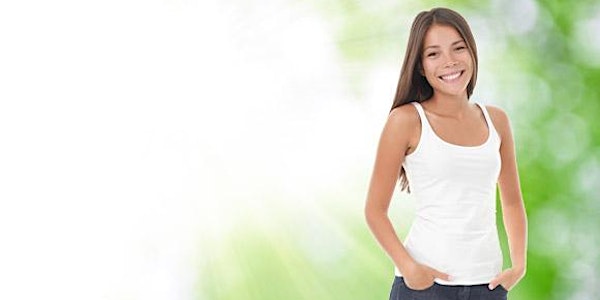 Teens, Sex and Social Media
When and where
Location
Children's Services Council 2300 High Ridge Road Boynton Beach, FL 33426
Description
The Age of Impulse

So much information. So many platforms. So fast the exchanges. We live in a time as miraculous as that which gave us the printing press. Only exponentially different in remarkable ways. Social media is becoming the most important source and medium for connecting people and supporting the exchange of ideas and culture. Everyone's carrying a smart phone. Everyone's checking for new information, surfing the web and peering into the virtual world at their fingertips. Watch a group of teens at the mall, and it's not uncommon to see them texting each other from just feet away. What great fun! Want to connect? Click. Instant joy. It's a blur.

Adolescence: Emerging Adults at Risk
People Magazine, recently commented on Nancy Jo Sales powerful book "American Girls: Social Media and the Secret Lives of Teenagers". Ms Sales based her book on interviews with hundreds of teens from 13 to 19 nationwide. Seeking to illuminate how the internet is shaping and affecting the social and sexual lives of teens, this exploration of the hypersexualized, social-media-ruled world girls grow up in today is eye-opening and sobering." —People There are new norms and rules and codes of behavior, some deeply disturbing.

In other words, it's not all good. You'd have to be a Luddite to ignore the great benefit of such a connected teen realm, but there are problems and major cultural forces at work that require our attention. As professional clinicians working with families and teens, it's critical that we be informed and up-to-date.

A View: Two Veteran Therapists
Denny Cecil-Van Den Heuvel, Ph.D., LMHC, LMFT, NCC will co-present with Erinn Beck, M.S., LMHC. Both are highly experienced clinicians in private practice. To see their backgrounds, click here.
Learning Objectives
Participants will leave this workshop able to
Describe Social Media Forums and Terminology, Social Media Origins, and Its Use by Adolescents
Review the Use of Social Media and Its Affect on our Youth
Understand the Cultural Norms and Generational Differences and Social Media
Identify the Dysfunction Adolescents Suffer from Social Media Sites
Process Distress Tolerance and Resiliency with Those Impacted by Social Media
Demonstrate the Use of Clinical Skills in Coaching Clients and Families
Practice Managing Social Media and Boundary Setting
Explore Self-Awareness with Social Media as a Clinician
Apply Ethics and Laws with Addressing Social Media Clinical Issues
This year we've chosen as our Exclusive Sponsoring Partner one of the most thorough, and in-depth health care organizations of its kind. When "dual/multiple diagnoses" are involved, there is no greater resource than Acadia:



Need help on referring someone to a greater level of care? Contact Kasey Stark, our local treatment placement specialist
945-673-8868 or email her at Kasey.stark@acadiahealthcare.com
Lunch and 2 CEU's are included in the ticket fee. Parking is available around the building for free.

Not yet a member? Join us easily and quickly online at Mental Health Counselor's Assn of Palm Beach.
The Cost

$20 to all MHCAPB Members
$45 to Non-Members

Lunch will be provided plus all CEU's
There is limited seating at this intimate venue so…