Description
ILIA is inviting you to take part in mitigating hunger in Baltimore. How?
We are holding Teen Saturday for brothers and sisters at our center, from 5 pm to 8 pm. We will discuss issues related to hunger, low income and the food chain. We will then go outdoors and take action, by actually growing real veggies which at the end of the season we can go together and take to the Muslim Food Bank in Baltimore, as well as make our own halal sandwiches and hotdogs to feed the homeless.
Last year our youth fed two dozen homeless people during one Ramadan afternoon and it was priceless. The smiles on their faces was incredible. We hope you can join us, over the weeks we will invite experts in the domain of agriculture, feed chain, dairy and economic development. Its a great learning experience to discover new fields and explore career thoughts.
We expect students will learn things like analyzing data, planning, climate, biological ecosystem, food systems supply chains and more. Most importantly its hands on, fun, outdoors and with a bunch of kids like yourselves.
So bring a friend and come over - Sign up here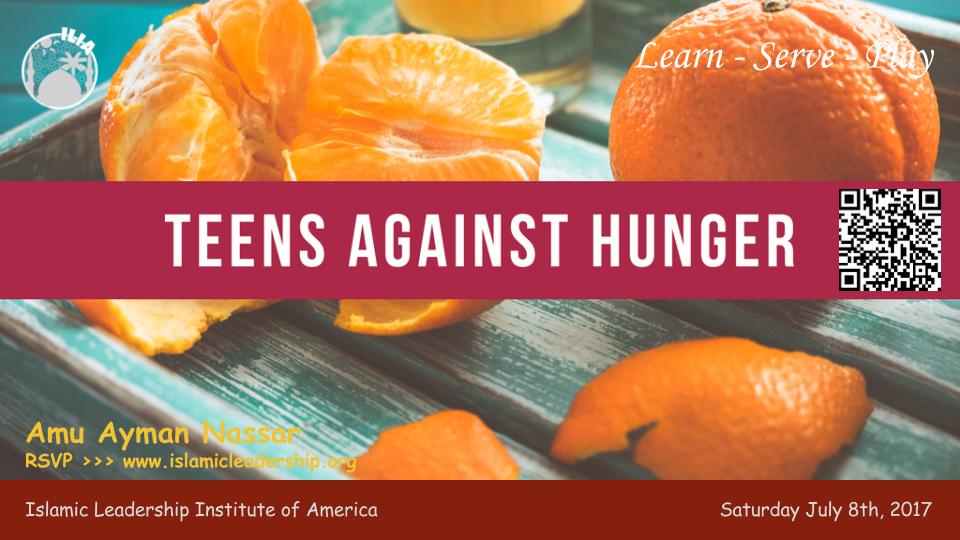 Amu Ayman