Teenage Sports Injuries Lecture - Hospital for Special Surgery
Description
Fisio Physical Therapy is proud to present Dr. Moira McCarthy and Dr. Daphne Scott from Hospital for Special Surgery for:
A DISCUSSION ON TEENAGE SPORT INJURIES, PREVENTION, AND RETURN TO PLAY
FREE interactive session intended for student-athletes and parents
Wednesay, October 18th @ 7pm
Topics include:
overuse injuries in student athletes
ACL injuries and recovery
non-surgical strategies for return to play
**RSVP for each parent and athlete who will be attending. Tickets will go quickly as space is limited and Dr. McCarthy and Dr. Scott are well-known and very highly regarded. We look forward to seeing you at our event!
Karin, Ashley, Judy, Kristen, and Kim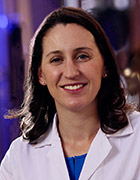 Dr. Moira M. McCarthy is an Orthopedic Surgeon on the Sports Medicine Service at Hospital for Special Surgery. She is a specialist in the fields of arthroscopic and open knee and shoulder surgery.
Dr. McCarthy attended Princeton University for her undergraduate studies and completed her medical training at Columbia University College of Physicians and Surgeons where she was inducted into the Alpha Omega Alpha (AOA) honor society. She completed her residency training at Hospital for Special Surgery. Following residency, she was co-chief fellow during her fellowship on the Sports Medicine Service at Hospital for Special Surgery. During residency and fellowship, Dr. McCarthy gained experience while treating athletes on the field and in the operating room. She was an assistant team physician with the New York Giants, the New York Liberty, and with several other collegiate and high school teams and athletes.
Dr. McCarthy's clinical and research background is focused on disorders of the knee and shoulder. She has published peer-reviewed articles and book chapters as well as given presentations at national meetings on topics involving sports medicine conditions of the knee and shoulder. Her main clinical interests are anterior cruciate ligament (ACL) and other knee ligament injuries, meniscus injuries, patella instability, shoulder instability, rotator cuff tears, and biceps tendon injuries.
Following fellowship, Dr. McCarthy spent time traveling to learn specialized orthopedic techniques. She studied ACL reconstruction and anterolateral ligament (ALL) reconstruction with members of the ACL Study Group including Dr. Andy Williams in London and Dr. Bertrand Sonnery-Cottet in France who both treat professional soccer players, Dr. Peter Verdonk in Belgium, and Dr. Philippe Neyret in France. She spent additional time in France learning about patellofemoral disorders and treatments with Dr. Philippe Neyret and Dr. David Dejour. She spent time with Dr. Gilles Walch learning about shoulder instability and Latarjet procedures in France and with Dr. George Murrell treating rotator cuff tendon injuries in Australia.
Dr. McCarthy is determined to offer customized expert care including surgical as well as non-surgical solutions for patients with injuries to the knee and shoulder.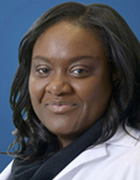 Daphne Scott, MD, is an Assistant Attending Physician at Hospital for Special Surgery. She specializes in the non-surgical treatment of acute, overuse, and chronic injuries. She is board certified in Family Medicine and has a certificate of added qualification in Sports Medicine.
Dr. Scott is a graduate of the University of Southern California. She obtained a Master of Science degree at SUNY at Buffalo while participating in cancer research at Roswell Park Cancer Institute. She then went on to medical school at the University of Nevada School of Medicine. Following medical school, she completed her residency in Family Medicine at the University of Washington and her fellowship in Sports Medicine at the University of Arizona. After fellowship, she stayed on at the University of Arizona as Family Medicine and Sports Medicine faculty. This gave her the opportunity to teach residents, medical students, and Sports Medicine fellows.
Dr. Scott has served as an assistant team physician for the University of Arizona and USA Track and Field, in addition to numerous other athletic and mass-participation events. She is committed to caring for athletes of all ages and levels.