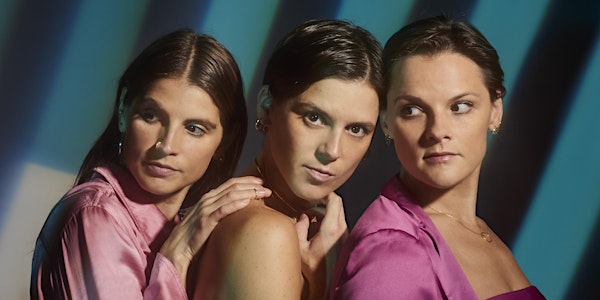 TEEN
9PM DOORS | 9:30 SHOW
When and where
Location
Hideout Inn 1354 W. Wabansia Ave. Chicago, IL 60642
About this event
Website - Facebook - Instagram - Bandcamp
The band TEEN came together at the turn of the decade, but its members have known each other their whole lives. Teeny, Lizzie, and Katherine Lieberson are sisters. Although they grew up in a musically vibrant Halifax home—their father was the esteemed composer Peter Lieberson—their first band jelled once they all lived in New York.
Teeny officially conceived TEEN in 2010 while on break from touring as part of renowned band Here We Go Magic. Following her self-recorded 2011 release Little Doods, she invited her sisters to join the project, transforming TEEN into a full-blown band. Carpark records caught wind of Teeny's work, and TEEN signed to the label for its proper debut album, 2012's In Limbo. The sisters' unsurprising, inevitable chemistry manifests across the record's sprawling, lo-fi psychedelia; the familial bonds that formed it gave it a strength that resulted in acclaim from publications including Rolling Stone, which claimed, "the matter-of-fact beauty of [Teeny's] sweetly somber voice and the album's unapologetically fat synths…proves highly evocative."
It was with their 2014 follow-up The Way and Color, though, that the sisters solidified their accessible but complex, psychedelia- and synth-informed pop lens through which they explore romance, womanhood, and social constructs. Of the album's more outré, electronic-influenced sounds, The New York Times raved: "The band's new songs bloom with vocal harmonies and double down on intricate counterpoint…. TEEN's music never [loses its balance]."
Good Fruit, the band's fourth and newest album, is its sharpest thesis yet. A meditation on life after love, it's thematically the opposite of its predecessor, 2016's Love Yes, which The Guardian praised as "reminiscent of…inventive late-70s to mid-80s pop groups." Musically, though, Good Fruit is the logical evolution of Love Yes' massive uptick in synth use and sticky-hot choruses. The album boasts self-assured, skyrocketing synthpop anthems including "Only Water" and "Runner," which betray the crucial lessons the sisters took from experiencing the distinct, enlivening ways that their myriad Love Yes tourmates employed synths. As with all TEEN albums, there are haunting ballads, most notably "Pretend," which swells into a roaring synthetic climax as it details a relationship's failure. A precise analysis of life after love, it's an ideal note on which to end Good Fruit, a bold statement on moving forward and letting go of the past.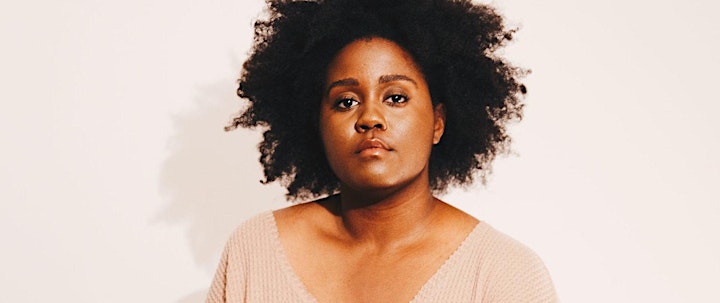 Akenya
Website - Twitter - Facebook - Soundcloud
Akenya is a multi-genre singer, pianist, composer, and arranger. Her music places a strong emphasis on jazz and incorporates elements of hip-hop, funk, pop, classical, and world music. A proud Chicago native, Akenya has performed and recorded with some of the city's leading artists such as Smino, Saba, and Chance the Rapper. In 2016, Akenya joined forces with emerging rapper Noname, appearing on her acclaimed debut album Telefone and touring as her musical director and opening act in Europe, the Middle East, and North America. After appearing with Noname on her Tiny Desk Concert, Akenya was asked to contribute vocals to Chicago legend Mavis Staples's Grammy® nominated, 2017 album If All I Was Was Black. While recording at the famous The Loft Recording Studio, Akenya worked closely with the album's producer and writer, Jeff Tweedy of Wilco.
In the jazz world, Akenya has worked with and performed for the likes of Esperanza Spalding, Fred Hersch, Vijay Iyer, Jason Moran, Luciana Souza, and Dave Holland to name just a few. This past August, she was hand selected to be a part of Red Bull Music's Round Robin, an improvised concert of duos with an eclectic, all-star line-up including Matana Roberts, Ben Lamar Gay, Jeff Parker, Roscoe Mitchell, Makaya McCraven - with whom she played a duo set - and many more. This January, Akenya will make her New York City performance debut at the 15th annual Winter Jazz Fest. She is performing her own set of original music, as well as playing keys in the new, rising band Resavoir.
As a solo artist, Akenya's unique sound and versatile musicianship has garnered the attention of top tier publications such as The Chicago Tribune, The Fader, and Afropunk. She has performed her original music across the country and abroad. In her home town, Akenya has played nearly every major venue including Thalia Hall, Lincoln Hall, and Metro. Last fall she made her solo festival debut with a stellar set at North Coast Musical Festival. Akenya is currently working on her highly anticipated, debut LP, Moon in the 4th. Her newest single Decay is out now and can be streamed, downloaded, and purchased anywhere music is available.