Teens, are you feeling a little stressed? We're bringing some chill to your day with our new Stress Less Kits!
About this event
We know that you all miss being able to hang out and relax in the library. That's why we've created Teen Stress Less Kits - complete with everything you need to take a break from screens, complete a relaxing project, and have fun.
All kits can be completed with the included instructions, but if you need any help or would like to set aside a specific time to relax, join us for our Teen Stress Less Hour hosted by one of your local Brookline librarians in Zoom.
Please note: these kits are intended for teens and are more complicated to put together than our Craft-Along Jr. kits. The steps are more complex and ingredients less kid friendly. Due to their difficulty level, these are not intended for younger makers!
Here's how it works:
Reserve your Teen Stress Less kit (for teens grades 8-12) here on Eventbrite - we'll be offering a new project every month for the next six months, and you can place a reservation beginning at 7 PM the Thursday before they become available.
We'll put your kit(s) on the holdshelf for two weeks, starting Monday, November 9. Just swing by the Library any time during open hours to pick them up!
Whenever you need to de-stress, open up your kit and follow the included paper instructions.
If you'd like to join us for a relaxing hour and a demo session, join us for our Teen Stress Less Hour on Zoom Tuesday, November 17 from 4-5 PM.
That's it! You can keep everything in your Teen Stress Less Kit - no returns necessary.
What's in this month's Teen Stress Less Kit?
Teen Stress Less Kit: Toybox (recommended for grades 9-12) comes with everything you need to make your own infinity fidget toy plus a few nostalgic toys to encourage you to take a break.
You will also need scissors.
Also included is a Mindfulness activity to encourage you to take some time to yourself and be in the moment.
Need a reminder to sign up or pick up?
Text @brklibtkit to the number 81010 to sign up for Teen Kit reminders!
Didn't get a kit this month?
You can still de-stress! Find the full list of materials you'll need on our website.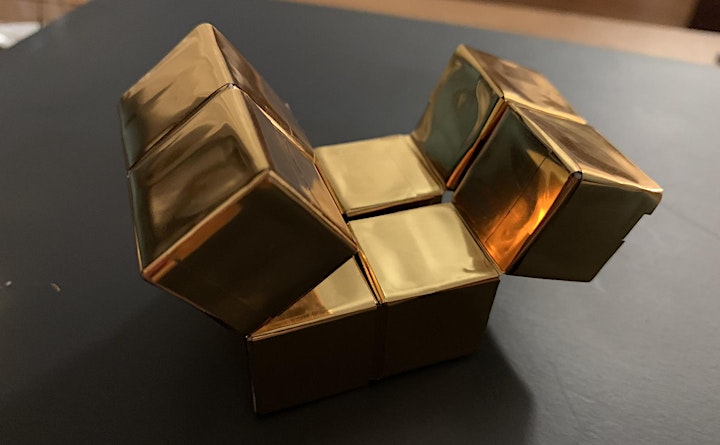 Organizer of Teen Stress Less Kits: November Toybox
The mission of the Public Library of Brookline is to provide access to recorded knowledge and information to all the people of Brookline. The Library will seek to instill in children a love of reading and an appreciation of the library's resources. It will also build and maintain collections of print and non-print materials and provide electronic access to information in order to meet the intellectual and recreational needs of all populations of the community in the most cost-effective manner.