Description
Teen Small Business Summer Camp Graduation and Dinner Party will celebrate the achievements of the summer camp participants! Awards and certificates will be given. Our Keynote Speaker is Mr. Larry Kemp, COO of Kemp & Sons General Services. Open to the general public for $5 per person online and $10 at the door. All proceeds will go to benefit teens in the Target Evolution, Inc teen small business program.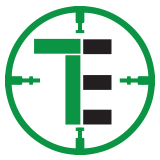 About Target Evolution, Inc. and the Teen Small Business Summer Camp:
Target Evolution is a 501(c)3 non-profit organization established in 2011, which empowers teens with the tools and resources to become small business owners. Over 400 teens have participated in our programs both online and on site, and recently our program has expanded to Houston, Texas. Our curriculum is designed by a world class team of entrepreneurs and professionals with a combined total of 125 years of experience in business and entrepreneurship. Our workbook is an official college textbook used in the University of North Texas at Dallas' Entrepreneurship Course.
The Teen Small Business Summer Camp is a 8 week total immersion small business camp powered by Target Evolution, Inc. and currently in production of the first season of the Teen Biz Camp TV Show on Eyeconinc Television (KVVV Houston Digital Channel 15.10).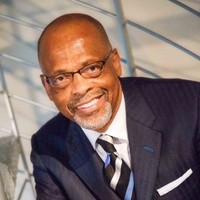 About Larry Kemp:
Larry built a once small mom and pop family business into a growing enterprise with over 240 plus employees with offices in now 4 states and operations in 4 Texas cities. Striving to give customers the best service possible. Larry helped design a successful business model to expand the family business both nationally and internationally. Under Larry's leadership Kemp and Sons has been recognized by HARVARD BUSINESS SCHOOL on 2 separate occasions. Articles on his company's growth and achievement have appeared in FORBES, CNN MONEY and INC magazines along with numerous other state and local media outlets. Larry is currently being awarded for the Fastest Growing Minority Business in Texas by the Dallas and Fort Worth Business Journal.
About the Venue- University of Texas at Dallas:
Opened in 1969, UT Dallas has evolved into one of the best research institutions in Texas. With 141 degree programs, we offer an extended variety of interests for your student to pursue in a convenient local setting. The university attracts the brightest minds in science, math and engineering and boasts one of the top business schools in the state. And an ever-expanding breadth of degree programs and capital improvements to the campus promise to push UT Dallas to the fore of education excellence.
Ranked as one of the top 100 tuition values in the United States by Kiplinger's Personal Finance, UT Dallas offers high-caliber instruction at a reasonable rate. In addition, families can find a wealth of financial aid programs to help ease educational costs.