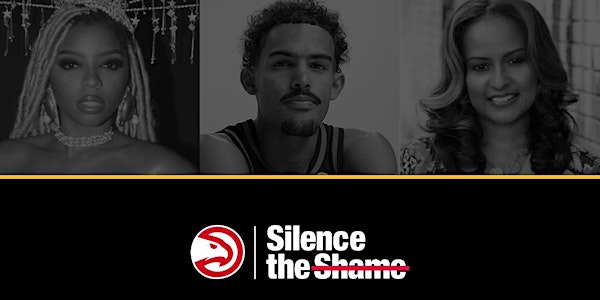 Teen Mental Wellness Courtside Chat with Chlöe Bailey & Trae Young
Teen Mental Wellness Courtside Chat with Chlöe Bailey & Trae Young
About this event
In partnership with the Atlanta Hawks, Silence the Shame presents a Teen Mental Wellness Courtside Chat, moderated by Founder Shanti Das, featuring recording artist and actress, Chlöe Bailey, and ATL Hawks All-Star Player, Trae Young. They have a message for teens about mental wellness and healthy coping strategies. Learn how to be open about your mental health and practice ways to maintain well-being.
Register now to receive exclusive access to the pre-recorded Courtside Chat!
To learn more information about this event and Silence the Shame, please visit our website at www.silencetheshame.com
*The undersigned Participant and/or Participant's parent or legal guardian ("Guardian") authorizes and acknowledges Guardian's minor child or ward (hereinafter "Ward") will engage in the viewing of the Silence the Shame pre-recorded video on the date indicated on this Registration Form.