Description
It's no secret that Atlanta is booming in Technology Media and Arts!
Join us as we tour GA State's Creative Media Industries Institute (CMII)!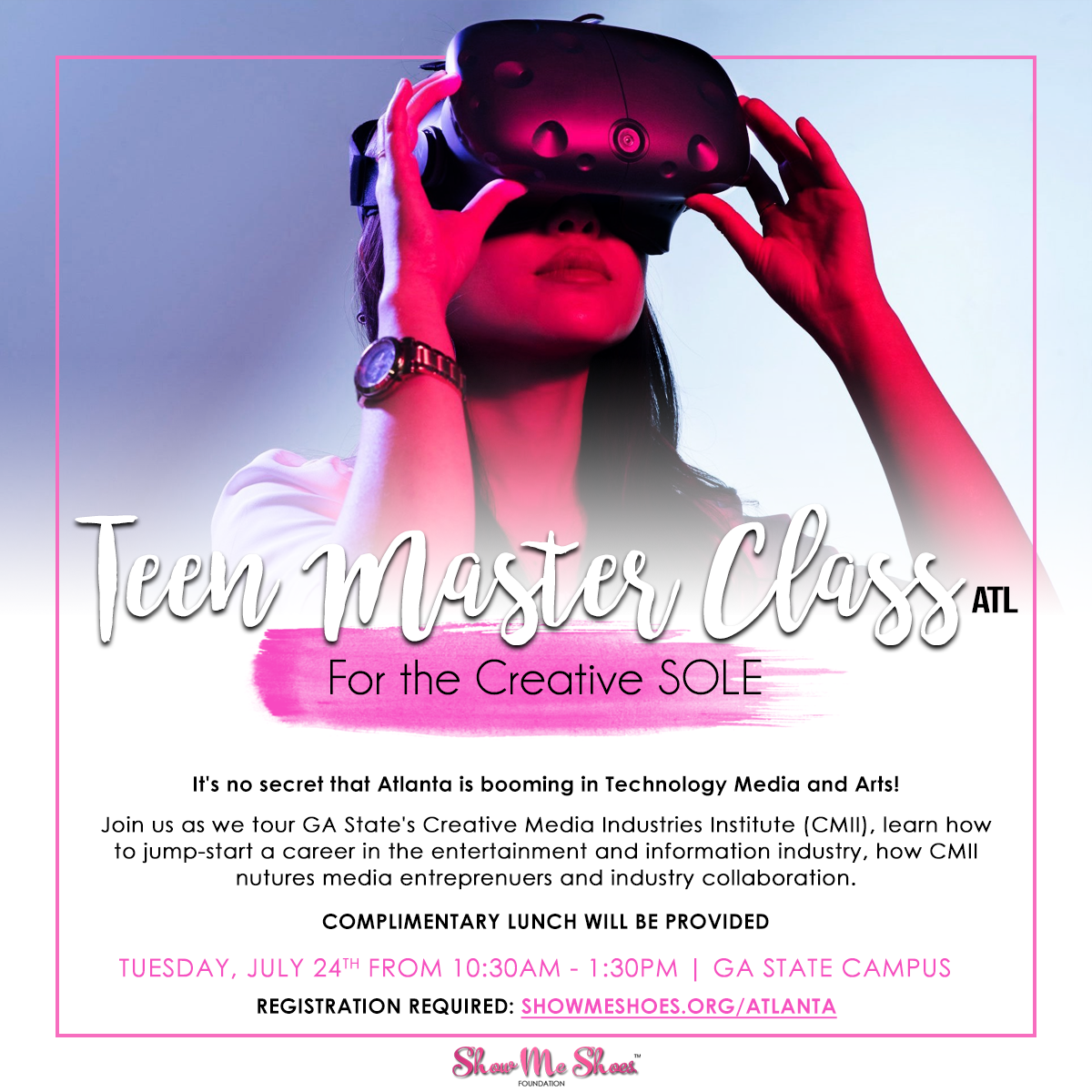 Learn how to jump-start a career in the entertainment and information industry, how CMII nurtures media entrepreneurs and industry collaboration.
We'll close out the Masterclass with Entrepreneurs who benefit from CMII's program as well as Georgia State Students studying in this industry.
FREE REGISTRATION | Lunch and Gift Bags provided by Show Me Shoes
Ages 13-18
This Masterclass is PART I of our Masterclass for the Creative Sole Series! Part II to take place on Thursday, August 2. More details coming soon!
www.showmeshoes.org for more information info@showmeshoes.org