Description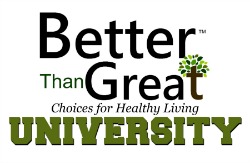 Before teens can drive a car they have to take a course, spend a year actually driving before they even get their driver's license to operate a very powerful vehicle. Our children's mobile devices are just as powerful and at times can cause more damage if not navigated correctly. So why do we not train them how to use it properly and teach them about the dangers? Your tween and teen need to attend this class.
This course will cover the privacy pitfalls young users can fall into and also avoid when using the web and apps.
This course will be geared towards users ages 10+ years and outline the two main components of safe Internet use: Immediate Dangers: Stranger danger & Peers vs. Long-Term Dangers: Self-control & Judgment.
Instructor: Tara McClean
Tara attended Salve Regina University for her Masters of Science and has worked as an I.T. consultant for 15+ years. Tara has a range of digital experience helping clients in privacy & risk analysis; building custom web sites and servers; removal of virus/Malware; publication of eBooks and building blogs & eCommerce sites. Tara specializes in tutoring clients in an array of social media use and specialty devices. She is extremely well versed in the theorems of social justice and cyber security. Tara is a recipient of the Special Agent Richard A. Marquise Award and has been recognized by the state of Rhode Island for her work with the Family & Juvenile Drug Court and incarcerated juveniles. She is the author of "Sex Offender Registration and Community Notification Statutes: A Necessary Tool to Protect Our Children". Tara is a member in good standing of Alpha Phi Sigma National Criminal Justice Honor Society (Gamma
Class Cost: $15 - Particpants will recieve a copy of the class notes
Tickets are non-refundable.
Space is limited a seat reservation must be made to guarantee a spot.
Hosted by: