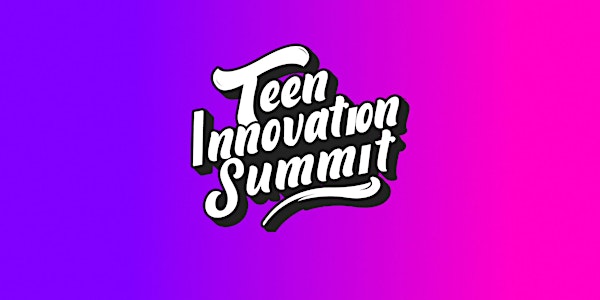 Teen Innovation Summit 2023 // Create Your Future.
High School students and educators join us to learn about careers in tech, creativity, and business. www.teeninnovationsummit.com
When and where
Location
Venue West 221 North Paulina Street Chicago, IL 60612
About this event
Friday, April 14, 2023
The Teen Innovation Summit is designed for high school students who are interested in career pathways in creativity, technology, and business.
We are back in-person after two years of producing virtual experiences. School educators can register their students to participate in the 2023 Teen Innovation Summit.
Teens can learn from some of the coolest industry experts who specialize in some and more of the below topics:
Design Engineers: Sneaker Designers, Automotive Engineers, Music Engineers
Creatives: Advertising, Marketing and Website
Technologists: App Developers, Software Developers
Business: Entrepreneurs, Corporate Executives, and Small Business Owners
High Level Schedule
Doors Open: 8:30 a.m
Program Starts: 10 a.m.
Lunch Provided
Program Ends: 2 p.m.
Tickets: Tickets are $15 per student.
All ticket are non-refundable.
Security
Only ticketed persons will be allowed in the event venue
All Bags will be searched by security professionals
Students may be searched in order to ensure the safety of all during the event
Security will be present throughout the event
Image & Filming Disclaimer
We document the event through photo and film. We use the images in perpetuity. At times, we have media present to document the event. If you or someone would not like to include your photos, the Teen Innovation Summit will remove them if they have been published publicly on one of our owned websites. We can not remove images from external media websites.