Event Information
Location
Fishers Lane Conference Center
5635 Fisher Lane
Terrace Level, T-508/509/510
Rockville, MD 20852
Description
Join Kathryn DeLonga, PsyD for a workshop on depression and teenagers. You will learn about:
The prevalence of major depressive disorder
How to identify depression in teenagers
A brain-based understanding of depression in teenagers
Elements of recovery and strategies for treatment
Things parents can do
About the presenter: Dr. DeLonga is a Licensed Clinical Psychologist with the Mood Brain & Development Unit at the National Institute of Mental Health. She earned her doctorate from PGSP-Stanford Psy.D. Consortium and her undergraduate degree from Princeton University. She was trained at Stanford School of Medicine Division of Child and Adolescent Psychiatry and completed her postdoctoral fellowship at the San Francisco Department of Veterans Affairs Medical Center. Dr. DeLonga enjoys working with teenagers and their families to share evidence based psychological treatments.
Location: Fishers Lane Conference Center, 5635 Fisher Lane, Rockville, MD 20852, Terrace Level, T-508/509/510. The front entrance of the building is next to Sprout Cafe. Please take the elevators down to the Terrace Level.
Parking: Please park in the Atlantic multi-level parking garage behind 5635 Fishers Lane. There will be no charge for garage usage if you arrive after 6:30pm and depart after 8pm. The departure gate will be left open at 8pm. If you go to the 3rd floor and park, there's a catwalk that will take you to the front entrance of 5635 Fishers Lane.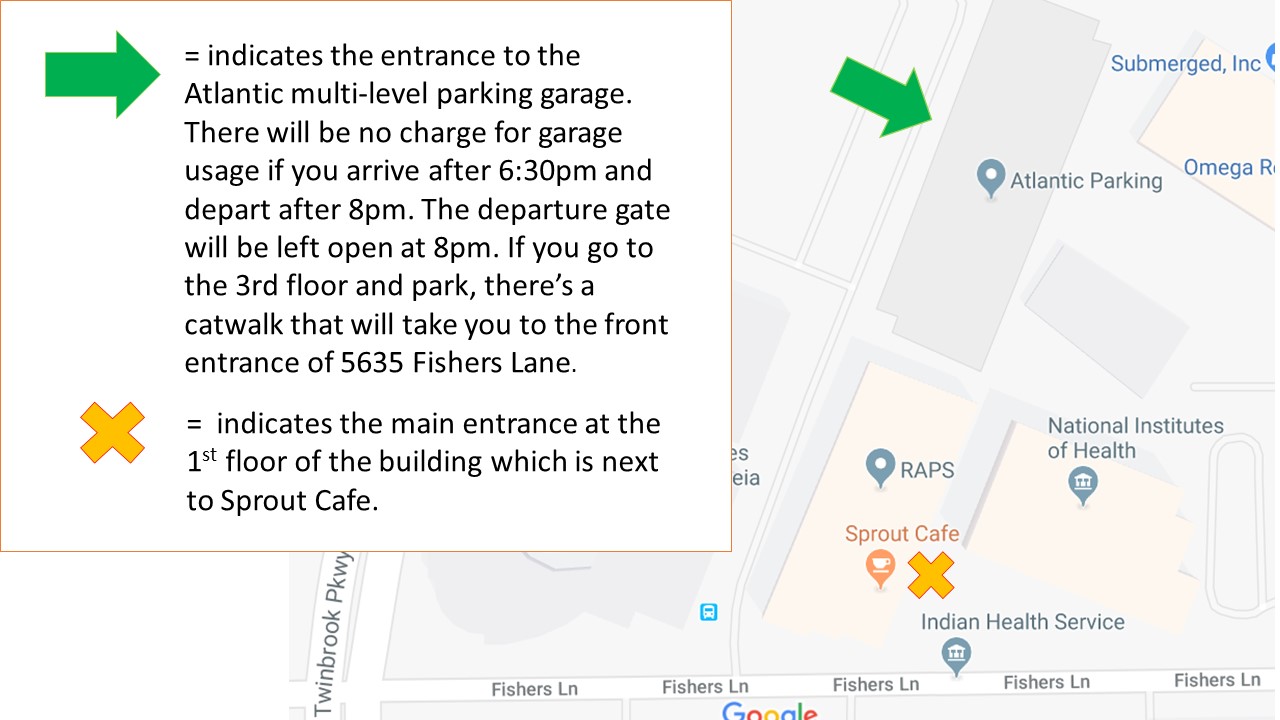 Metro: Fishers Lane Conference Center is accessible via the Twinbrook Metro (Metro Red line)
Directions to the conference room from front entrance: Enter through the main entrance of the building which is next to Spout Cafe. You will need to take the elevators down to the T- Terrace Level. The Conference Center glass doors are to your right when you get off the elevators. The workshop will be held in room T-508/509/510.
Questions? Please contact Kalene DeHaut at Kalene.dehaut@nih.gov.
This event will not be recorded. No CEUs will be offered.
Date and Time
Location
Fishers Lane Conference Center
5635 Fisher Lane
Terrace Level, T-508/509/510
Rockville, MD 20852