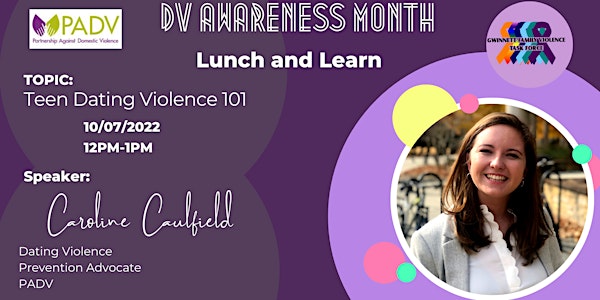 Teen Dating Violence 101 Presented by Partnership Against Domestic Violence
Understand the signs; Know the resources; Learn how to support your teen.
About this event
1 in 12 teens in the United States will experience physical violence in a dating relationship. Join us as we host an open discussion with experts from Partnership Against Domestic Violence on teen dating violence and learn how we can support these teens. Teen Dating Violence 101 is intended for parents, teachers, counselors, social workers, advocates, and youth services providers discussing warning signs, dating violence, bystander intervention, safety planning, and additional resources.