Description
Join us for a night to unite with clients, staff and alumni from all of our centers across Minnesota as we celebrate the legacy of Mn Adult & Teen Challenge and worship together.
Featuring
Pastor Greg Boyd (Sr. Pastor at Woodland Hills) | Guest Speaker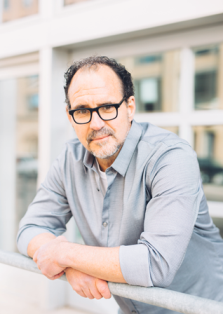 Greg Boyd received his Ph. D. from Princeton Theological Seminary (1988), his M.Div. from Yale Divinity School (1982), and his B.A. from the University of Minnesota (1979). He was a professor of theology for 16 years at Bethel University (St. Paul, MN) where he received the Teaching Excellence Award and Campus Leadership Award. He continues to teach as an adjunct professor at Bethel University as well as at Northern Seminary. Greg is the founder and senior pastor of Woodland Hills Church (Maplewood, MN) and the President of Reknew Ministries (Reknew.org).
Greg is an internationally recognized theologian, preacher, teacher, apologist, and author. He has authored or co-authored twenty-two books, including his best-selling and award-winning Letters From a Skeptic, and his most recent books Crucifixion of the Warrior God and Cross Vision. Greg's ministry has been featured on the front page of The New York Times, The Charlie Rose Show, CNN, National Public Radio, the BBC, and numerous other television and radio venues. His primary vision is to help the Church become the Kingdom of outrageously loving servants that God called it to be and to help non-believers discover the transforming power of Jesus Christ.
Greg is an avid drummer in a rock band ("Not Dead Yet") as well as a competitive race walker. Greg and his wife Shelley have been married for 40 years. They have three children, six grandchildren, and a super-cute and hyper puppy.
Lynn Swanson | Worship Leader

Lynn Swanson's heart is to love God and love people. (Matthew 22:37-40) She has been a worship leader all over the Twin Cities for over thirty years, leading thousands into God's presence. She's also an instructor for multiple classes at Teen Challenge Leadership Institute in Minneapolis.
Space is Limited! Reserve your seat at tcunited.eventbrite.com