Description
Teen Cancer America's ROCK 'N' POLO
POLO TO EMPOWER
Join us for the 1st Annual Polo Match for Teen Cancer America!
$75 Early Bird (Adult) tickets now!
*ALL TICKETS INCLUDE ACCESS TO:
Gourmet sandwich bar: Peach BBQ Chicken, Fresh Sliced Roast Beef, Tuscan Grilled Chicken, and Mediterranean Vegetable Grill
Open bar with exclusive wine from Wine Insiders, craft beers from Fall brewing Company, and signature cocktails provided by Gray Whale Gin, Sazerac Rye, Buffalo Trace Bourbon, and Wheatly Vodka
Luxury coffee provided by Caffe Luxxe and Charles & Company Tea
Lounge and activity areas (hand massages, flower crowns, lawn games, and more)
Musical performances that will kick off this event
Champagne divot stomp
Don't miss this glamorous day filled with live action polo, a spectacular opening performance by musical guests, activity area for all ages, gourmet food, open bar, and lounge area; as well as a champagne divot stomp! Big Hats encouraged!
Event ambassadors include: Harry Hudson, Justin Baldoni, Marissa Hermer, and Victoria Summer
Musical performances by Shaun Jacobs, Stevie Redstone, and NOURI
Activities Include: Hand massages, henna art, flower crowns, lawn games, popcorn and cotton candy, luxury coffee, tea tasting, MyIntent bracelets, and more!
Silent auction items:
A signed guitar from Roger Daltrey and Pete Townshend, and a StoryBIkes electric bike.
Raffle prizes include:
A weekend stay at the Huntley Hotel Santa Monica, facials from Illuminate Face & Body Bar, Osea Malibu, and Skin Laundry, Jewelry from Kendra Scott Jewelry and The Giving Keys, organic spirit tasting for 15 from Green Bar Distillery, wine tasting for 2 from Malibu Wine Safaris, and more!
Tickets
Early Bird Adult (18yrs +): $75 (limited tickets)

Regular Adult (18yrs +): $100

Children (6-17 yrs): $10 / Children (5 yrs & under): Free

On Site Parking: $12 per vehicle

Raffle Tickets (purchase on-site): $10 each or 3 for $20

VIP Table: $5,000 (Includes 10 tickets, a VIP reserved table, & bottle of Roger Daltrey Champagne) contact hello@teencanceramerica.org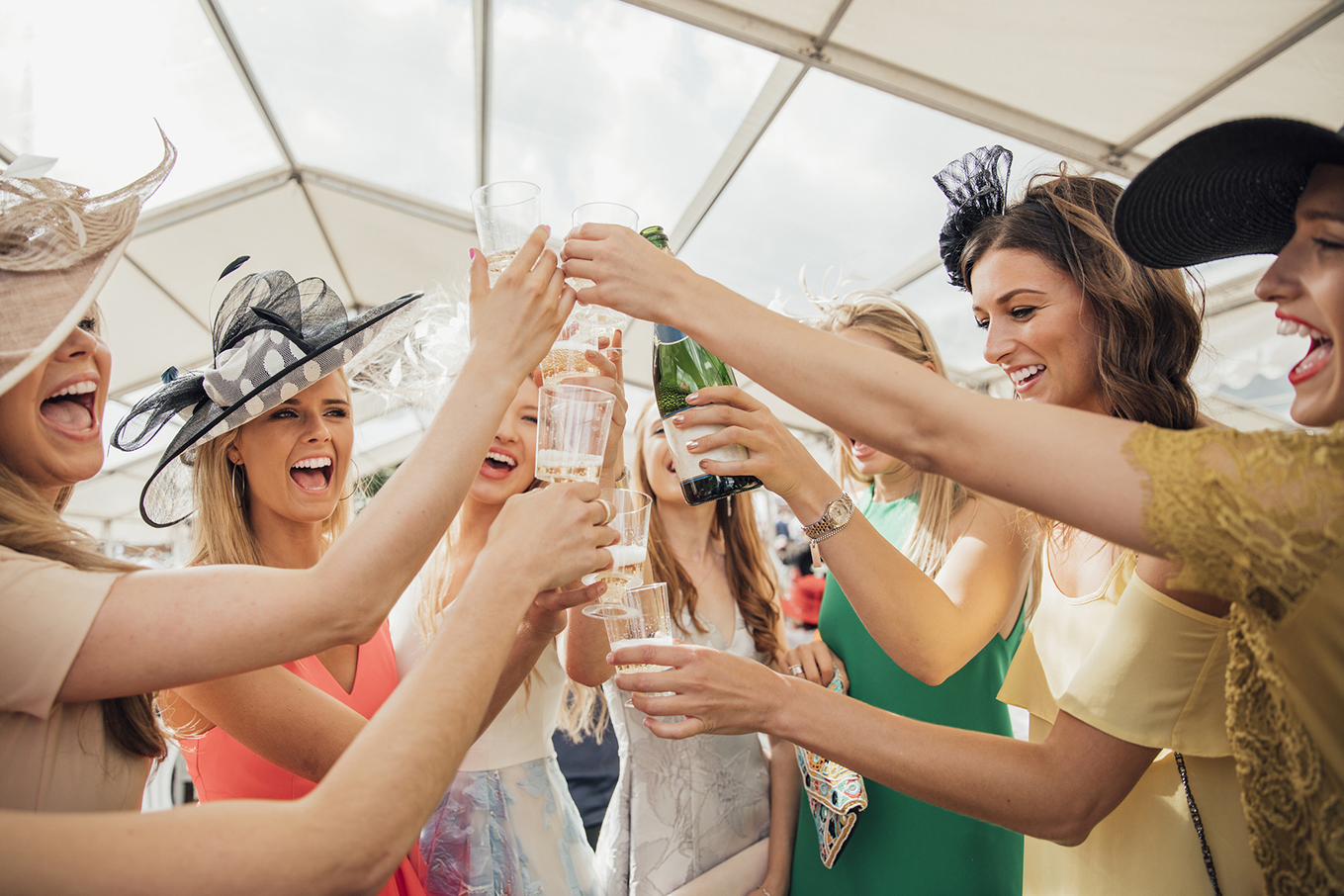 Thank you to our partners for supporting this event, including:
ILLUMINATE FACE & BODY BAR + FIRST CITIZENS BANK + CAFFE LUXXE + THE DRAYCOTT + SERENDIPITY FLOWERS LA + KENDRA SCOTT JEWELRY + WINE INSIDERS + KIND SNACKS +GRAY WHALE GIN + BUFFALO TRACE DISTILLERY + FALL BREWING COMPANY + RED H MARKETING + HARMLESS COCONUT WATER + GELSON'S + THE WONDERFUL COMPANY + PALISADIAN-POST + PACIFIC PALISADES CHAMBER OF COMMERCE + CHEVAL POLO + CAUDALIE + MYINTENT + TURN KINDNESS ON + BEDFORD AND BURNS + BONDIT + BUFFALO 8 + HYRECAR + LYNDA MURRAY INTERIOR DESIGN + Charles and Company Tea
Auction and prize partners:
EMINENT WINES + STORY BIKES + ELYSE WALKER + INDIA HICKS + SERENA & LILY + ILLUMINATE FACE & BODY BAR + EQUINE TEXTILES + LEGEND OF LIDO + OSEA MALIBU + MALIBU WINE SAFARIS + THE HUNTLEY HOTEL + FAIRMONT HOTEL + DIFF EYEWEAR + THE GIVING KEYS + DRYBAR + SKIN LAUNDRY + THE STUDIO MDR +THE RIVIERA COUNTRY CLUB + GREEN BAR DISTILLERY + SUGARED & BRONZED + SUGARING LA + GLADSTONES RESTAURANT + CO PILOT RIDES + HYT POLO
AGREEMENTS
FILMING AND PHOTOGRAPHY AGREEMENT: By entering the Teen Cancer America event Rock 'n' Polo, also known as Polo to Empower, you hereby consent to film footage and/or your photograph and details being published on Teen Cancer America's website, brochure, publications, marketing/advertising, Teen Cancer America related stories for newspaper, television, radio, magazines and online publications.
Additionally, you understand that these EVENTS will be filmed and that you may appear in photos, videos, or other audiovisual recordings ("RECORDINGS") that will be owned by Teen Cancer America, and/or its affiliates/partners, and that this release gives Teen Cancer America the right to use your name and likeness in connection with those RECORDINGS, without limitation.
RELEASE OF LIABILITY AND ASSUMPTION OF RISK AGREEMENT
This release is made in reference to the Teen Cancer America event Rock 'n' Polo, also known as Polo to Empower, fundraising event taking place on June 15, 2019 and is made by and between you, ("PARTICIPANT"), on the one hand, and Teen Cancer America and Will Roger's Polo Club and State Historic Park, on the other, in relation to the fundraising event (referred to herein as the "EVENT"). This release pertains to any and all risks associated with entering the PREMISES, including but not limited to, eating, drinking, petting and playing with the adoptable dogs, polo game balls, walking to and from the PREMISES or restrooms, engaging in any of the events or activities on the PREMISES, without limitation (together, "ACTIVITIES").
You acknowledge that you have been informed of the risks involved in engaging in any of the above-named ACTIVITIES, and if you choose to do so, you do so at your sole risk. You acknowledge, understand, and agree that:
1. Engaging in the Activity(ies) may cause you to be exposed to the risk of injury from such activity(ies) may be significant, including without limitation the potential for harm, physical and mental injury, emotional distress, death, disability, disfigurement, physical and mental illness, and loss or damage to person or property. You knowingly and freely assume all such risks, both known and unknown, even if arising from negligence of the persons released from liability below and assume full responsibility for your participation in the Activities. You understand that Teen Cancer America, and each of its respective assigns, heirs, agents, and designees, shall not be responsible for any harm, injury, or damage that you may suffer as a result of your choosing to partake in such Activities.
2. You acknowledge that no representations or warranties of any kind whatsoever have been made to you regarding entering the PREMISES, or participating in the EVENT or ACTIVITIES, and walking to and from the EVENTS or PREMISES. If you choose to do so, you will do so entirely at your own risk.
3. You, for yourself and your heirs, next of kin, spouse, guardians, legal representatives, executors, administrators, successors, and assigns (the "Releasing Parties") HEREBY UNCONDITIONALLY AND IRREVOCABLY RELEASE, FOREVER DISCHARGE, AND HOLD HARMLESS TEEN CANCER AMERICA, and each of its agents, affiliates, employees, contractors, assigns, heirs, designees, and successors (the "Released Parties") to the fullest extent permissible under law from any and all manner of liabilities, claims, and demands of any kind or nature whatsoever, in law or equity, whether known or unknown, and whether at your instance or at the instance of any third party, related to any harm, loss, physical or mental injury, physical or mental illness, emotional distress, death, disability, disfigurement, or damage to person or property that you or any third party may suffer arising out of or pursuant to the negligence of the Released Parties or otherwise, or arising out of your preparation for or participation in the EVENT, the ACTIVITIES, or other activities associated with the ACTIVITY(ies), whether occurring before, during, or after your actual participation in the ACTIVITY(ies), whether such loss or damage be direct, indirect, consequential, or otherwise (the "Released Claims").
4. You irrevocably agree to defend, indemnify, and hold harmless each of the Released Parties from and against all liabilities, claims, and demands of any kind or nature whatsoever, in law or equity, whether known or unknown, by whomever asserted, with respect to (a) any and all Released Claims; and (b) any conduct in which you may engage that has not been acknowledged and authorized by TEEN CANCER AMERICA and WILL ROGERS POLO CLUB, in writing; and against any claims brought by any third parties which may participate in the EVENT OR ACTIVITIES by virtue of your allowing them on the PREMISES.