About this Event
Teen Art Workshop with ShawnaLee
Saturday April 4th
10-1pm
CoWorker Hub
$45
In this One Day Workshop your teen will gain valuable experience in creating drawings through a series of artist exercises while learning about materials, best practices, and methods of professional artists that they can readily incorporated into their own work.
Students will gain experience learning to draw from life and sharpen their observation skills in a kind and caring artistic environment led by Professional Portrait Artist, ShawnaLee Kwashnak.
All parents will be required to fill out a permission form prior to the workshop. Drop off and pick up promptly at class start and finish.
Please bring to class: an assortment of sharpened pencils, erasers, and an an 11×14″ drawing pad, snack and water bottle.
artist@shawnalee.com or www.shawnalee.com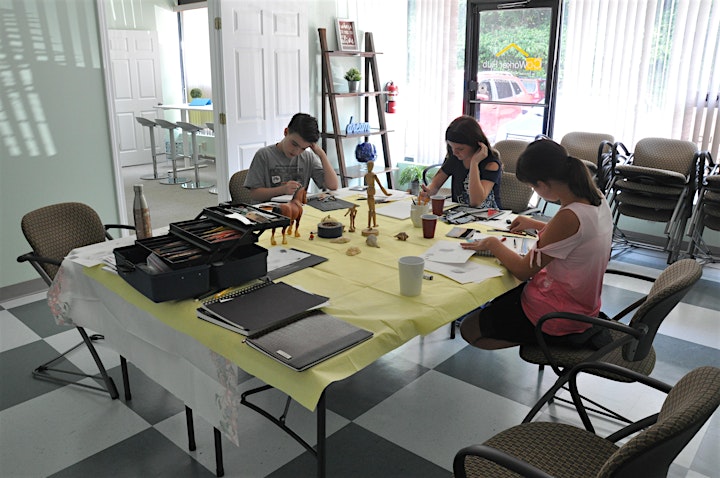 Teen Art Classes with ShawnaLee at CoWorker Hub.