TEDxYouth@BeaconStreet 2019 (#TXYB2019) Raise your voice. Walk the talk. Teen TEDx Talks: Accelerating Youth-Driven Change.
About this event
You are invited. Experience a festival of live teen activism TEDx talks, performances, exhibits, workshops hosted at MassArt in Boston, MA... No one pays...All are welcome...Registration and ticket required.
Please see "Addons" to make your tax deductable donation! Appreciated!
Our TEDxYouth talks are a vehicle for accelerating youth-driven change. Our program is a platform for creating and energizing youth change makers. We lead the world with our experimental and activism focused TEDxYouth programming. We continuously seek to wrap mission enhancing relationships and resources around our youth before, during, and after their TEDxYouth talk.
Live show mobilizing the community, featuring talks from powerful teen and adult change makers. Experimental multi-sensory simulcast and community placemaking by the Studio for Interrelated Media Eventworks team at MassArt. Performances and exhibits to propel movements after the stage goes dark.
"Youth Bulge" country talk: extends our live stage to mobilized Bangladeshi youth.
Performances by: Evan Northrup, Illusionist. DJ and electronic music artist Andi Hanako. Food justice classical musical activism from musicforfood. Opera soprano Xoxi Mendez...and a other surprises...
Exhibits by: Mixed Reality Platform: Fun with Balls. Sonic innovation from electronic music students from the music tech program Harvard and MIT, AI player development at the intersection of Esports from FalconAI , Light touch robotics from Ubiros, Yogibo designs...and a other surprises...
Drop-in community workshopping expert informed and facilitated community discussions at the intersection of AI, ethics, data privacy, and Esports.
Find our live stream here.

TXYB Curation and Program Impacts
We amplify box breaking outsider youth voices. TXYB accelerates audacious youth-driven change(activism, creation, invention, innovation). We weave the generations together to collaboratively create a better tomorrow.
Through our talk discovery and development process we guide our youth to defining their singular mission and purpose, conveying this through meaningful stories, and creating road maps for effecting their desired impact and outcomes locally and globally.
Youth speakers are nominated by educators, youth workers, and increasingly their peers. We offer high-touch talk discovery and development support 1:1 and community for every speaker. Featuring 20 teens(13 to 19) and 5 adult speakers. Livestream, TED quality video production. Amazing cross generational community dedicated to translating ideas into action. Most talks broken out of any program to TED website.
In 2019 nearly 200 speakers will be nominated, 100 will give talk pitches, 50 will be paired with speaker coaches. 20 will give a TEDxYouth talk.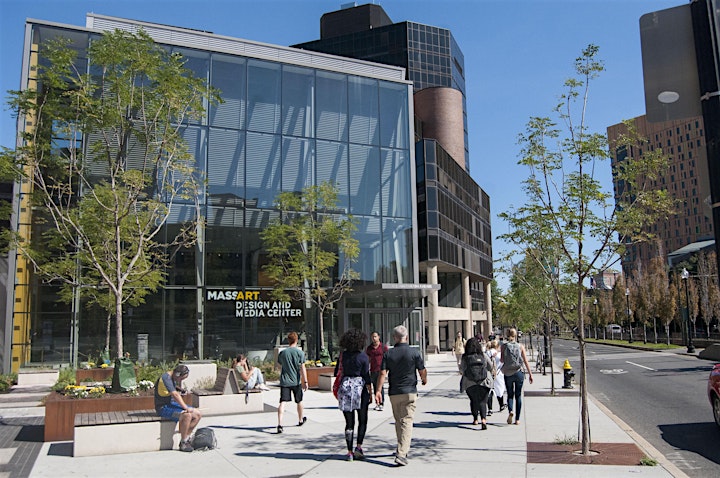 TEDxYouth@Beacon Street 2019 is presented in collaboration with and hosted by the SIM program at MassArt. SIM (the Studio for Interrelated Media) is an undergraduate BFA program supporting experimental artistic practice and social intervention, with a focus on event production, audio/visual technologies, collaboration, and self-governance. MassArt (the Massachusetts College of Art and Design) is a public, independent institution that prepares artists, designers, and educators from diverse backgrounds to shape communities, economies, and cultures for the common good. How to get to MassArt

7 Years of Experimental TEDxYouth Program History by the Numbers
600 Talks. 12K live show participants. 250K livestream participants. 250M video views. 70 Immersive Exhibits. 5 Community Workshops. 40 talks on TED website.
Program-ALWAYS FREE (Donor supported). All Volunteer. Accessible to All.
Teen Group, Family, Individual Registration Required.
Organizer of TEDxYouth@BeaconStreet 2019