Description
On November 10th, TEDxYouth@BeaconStreet will return to the Graham Gund designed Lincoln School in Brookline! Some of the most inspiring minds and youth speakers in the world will converging in Brookline to kick off our 7th season of Youth Talks.
TEDxYouth@BeaconStreet is one of the most celebrated independently organized TED events in the world, providing free access to thousands in person and featuring talks that have been viewed hundreds of millions of times.
For large groups wanting to join us, please reach out to Carla D'Avanzo youth@tedxbeaconstreet.com.
More details HERE on our website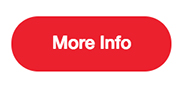 About TEDxBeaconStreet: Started in 2012, TEDxBeaconStreet is one of the most innovative TEDx events in the world. Widely recognized in the TED and TEDx community for our unique vision, multi-generational emphasis, diverse and open audience, Ideas in Action theme, and Adventures throughout the year, it is our aspiration to be a Laboratory / Test Kitchen bringing innovation to the TED world. We value our audience and community as much as we value our speakers, creating a powerful community dedicated to lifelong learning and setting ideas into action.
TEDxBeaconStreet features world class speakers for a cross-generational audience as young as the second grade. The youth events and ongoing adventures represent an extraordinary opportunity to spark new interests, educationally enrich and organize the youth in your community.
=============================
Do you know someone else who should attend? Forward to friends, colleagues, and family, or share on social media using our hashtag #TEDxBeaconSt. Stay informed by following us:

https://www.youtube.com/c/TEDxBeaconStreet
https://medium.com/@TEDxBeaconStreet
https://www.facebook.com/TEDxBeaconStreet
https://twitter.com/TEDxBeaconSt
https://www.instagram.com/tedxbeaconst

https://www.linkedin.com/company/TEDxBeaconStreet
For more information, visit: www.tedxbeaconstreet.com
Questions? info@tedxbeaconstreet.com