Actions and Detail Panel
TEDxYouth @SanAntonio - Reinventing & Transforming Education
Sat, May 6, 2017, 10:00 AM – 3:00 PM CDT
Description
Our TEDxYouth event is organized by middle school, high school and college students to share imaginative and thought-provoking ideas for transforming our city and to inspire future-focused interactions with their peers.
Activities showcase San Antonio's unique culture, innovation and creativity to the worldwide TED community. This is our fourth TEDxYouth@SanAntonio event and will showcase two speakers and three to five interactive activities.
F.A.Q
Q: What is TED?
A: TED is a nonprofit devoted to Ideas Worth Spreading.
Q: What is a salon?
A: A salon is a gathering of people under the roof of an inspiring host to increase the knowledge of the participants through conversation. In TEDx terms, a Salon is an event that, unlike the usual TED events that cover a broad range of issues, is a focused exploration of a particular subject.
Q: Where does the money go?
A: The proceeds from this salon go to TEDxSanAntonio and Fiesta for the Mind, a non-profit 501(c)3organization that brings "ideas worth spreading" to the San Antonio community through thoughtful and innovative talks during its annual conference and other events. We use funds for our all-volunteer organization in many ways, including but not limited to interactive exhibits, entertainment, food, scholarships, viewing parties and other salons.
Q: Do you offer refunds? Are tickets transferable?
A: No. If you cannot make the event, the cost of your ticket will be considered a charitable donation to TEDxSanAntonio.
Q: Can children attend?
A: TEDxYouth@SA is geared toward middle and high school students. Adults with paid admission can accompany their children 10 and under in to the DoSeum for free!!
Q: Is it too late to sponsor?
A: No! TEDxSanAntonio is 100% volunteer driven so we are always open to new partnerships. Please contact Sponsor@TEDxSanAntonio.com for sponsorship opporunities, or click the 'We Accept Donations' button at checkout if you'd like to just make a donation.
Q: Have you selected speakers? / How are speakers selected for salon events?
A: We publicize the opportunity to submit speaker applications on Twitter, Facebook and the website. If you have an idea for a future salon event, you can submit a proposal via TEDxSA.com/contact
Q: How can I stay in the loop about TEDxSanAntonio events?
A: Subscribe to our email updates.
Q: I have an additional question. How may I contact you?
A: Please email us at Registration@TEDxSanAntonio.com
A Big Thank You to Our Sponsors: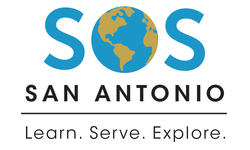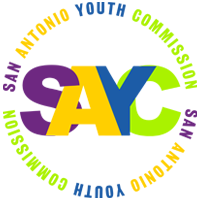 Dream SA