Location
Virtual LIVE BROADCAST
301 W Wabash Ave
Crawfordsvlle, IN 47933-2417
TEDxWabashCollege's 2021 Virtual Spring Event features 9 speakers with ideas worth spreading from across the US. Insta: @tedxwabashcollege
About this event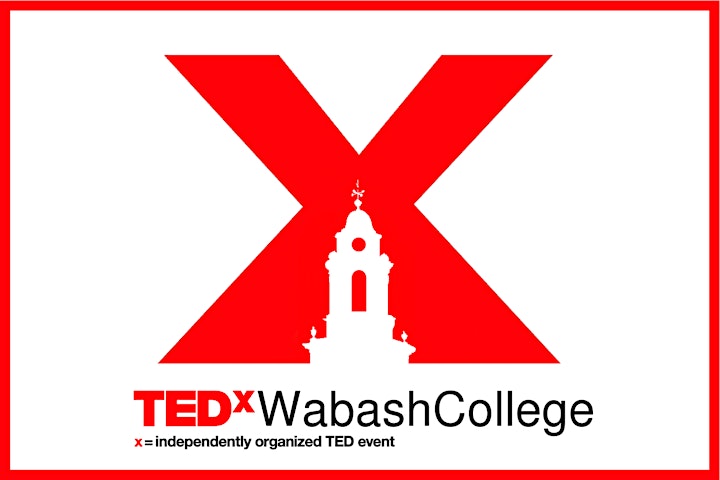 TEDxWabashCollege will be 100% on-line this year. This means that we are not selling tickets, we are inviting the Wabash Community to join us for an evening of Ideas that Change Minds.
However, we do need you to register for a ticket - this will let us directly send you the link to the LIVE BROADCAST for the event.
TEDxWabashCollege started as an idea in early 2015, that has since led to one of the most notable events at Wabash College. Since its founding, TEDxWabashCollege has grown its annual attendance from 100 attendees to over 300, selling out Wabash College's largest event venue. TEDxWabashCollege has also amassed nearly 1 Million views on YouTube.
TEDxWabashCollege Goals
1. To help facilitate the formation of a stronger relationship between Wabash students, faculty/staff, alumni, families, and the Crawfordsville Community.
2. To ensure the success of our speakers and allow them to use our event as a platform to share their innovative ideas.
3. To expand the minds of our attendees on a creative, technological, and philosophical level.