Description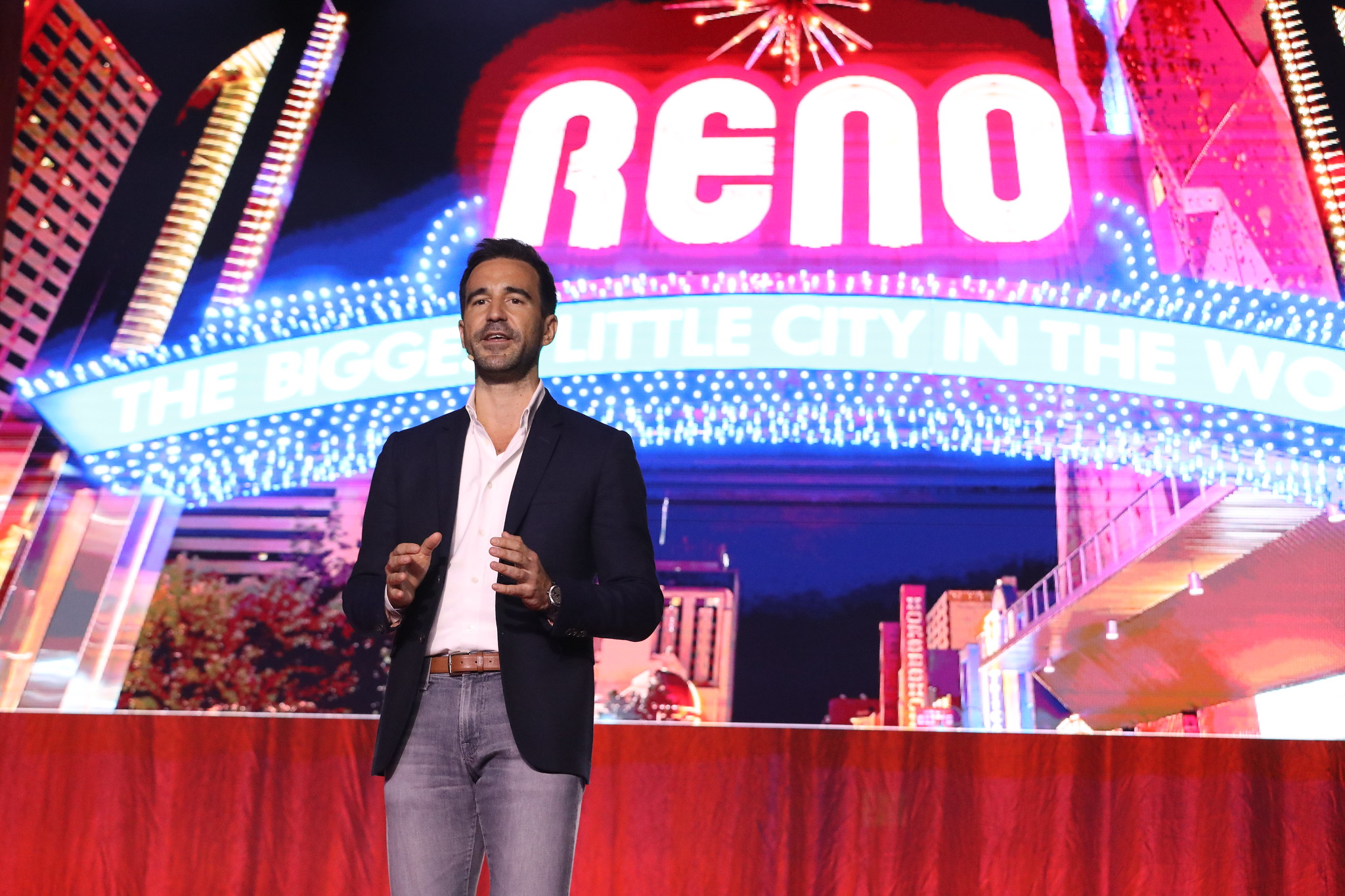 Attend the 8th Annual TEDxUniversityofNevada!
Saturday, Feb. 29, 2020, our Reno stage will engage, entertain, and inspire you with new ideas worth spreading, delivered by speakers and performers from all around the country. Attend the TEDxUniversityofNevada 2020 conference for a day full of deep thought, exciting new ideas and community networking.
This year's lineup includes more than 20 speakers and performers, with more local speakers than ever. See the full lineup on the website.
TEDxUniversityofNevada
Date: February 29, 2020
Time: Doors open at 8 a.m., program runs from 8:45 a.m. - 4 p.m.
Location: Reno-Sparks Convention Center
Seating is limited, and tickets are available for purchase until they sell out. Early bird tickets are available from Nov. 26 through Dec. 16 for $85 each for general tickets, or $25 for students. After Dec. 26, general admission will be $100, and a group sale discount will be available for groups of 10 or more. Student tickets will cost $30 and are also available for purchase at the Wolf Shop on campus.
Attending? Join the Facebook event and share with your friends!
Student Tickets
Student tickets have been made available at an affordable price for students! If you are a student at the University of Nevada or any other school, you can buy your tickets in person at the Wolf Shop on campus, or by emailing Bret Simmons. Students will be allowed to purchase one ticket per current student ID. If you would like to get your tickets online, email Bret at simmonsb@unr.edu. After verifying your student status, you will receive a one-time use code that is valid for one ticket purchase.
To view the student ticket option on Eventbrite, click the green "Tickets" button at the top of the event page, and then click the blue "Enter promo code" link to enter your one-time use code. The student ticket will then become visible and available for purchase.
Student tickets are $25 from Nov. 26 through Dec. 16, and $30 after Dec. 16.
All tickets are non-refundable and non-transferrable.