Description
Casting A Wider .Dot. Net:
We are in the midst of a historic revolution. The digital world is rewiring every aspect of our lives. From how we shop, eat, sleep, play, stay healthy and communicate, everything is connected. But is technology really neutral? Where are the challenges? Who is being left out and how can we use technology to foster inclusion instead? Can we prevent it from hurting our relationships? Will we ever be able to unplug?
On March 19th at Booz Allen Hamilton in Tysons, VA, join us for a TEDxTysons after-work salon as we discuss the possibilities and challenges of our rapidly growing digital world.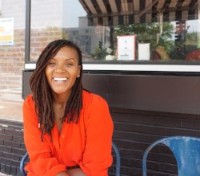 Tulani Elisa - Host
Tulani is a Director at The Glover Park Group, working on the digital team. With over 8 years experience, she leads the social media team, creating strategies, advertising campaigns, optimization tactics, and monitoring plans. Tulani holds a Masters of Arts in Law and Diplomacy from The Fletcher School at Tufts University and a Bachelor of Arts in History from Spelman College. In her free time, Tulani is a cycling instructor at Flywheel Sports and enjoys knitting and traveling.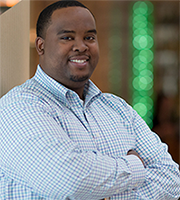 Kerel Fryar - Engineer, Innovator, Entrepreneur
Kerel Fryar currently serves as the Director of Creative Product Innovation at Hilton. In his current role, he supports the development of long-term strategic initiatives that enhance the guest experience and creates a competitive advantage for Hilton brands to increase their innovative presence in the global hotel development community.

Prior to Hilton, Kerel served a similar role at Delta Air Lines guiding teams through innovative programs to articulate and develop solutions that benefited Delta Air Lines customers and employees. He has also has a diverse background of experience working as a management consultant within consumer product goods, manufacturing, telecommunication, automotive, and financial service industries. He is a dedicated to helping others reach their full potential through mentoring and coaching. He is happily married to his wife, Danielle, for 12 years. He is the proud father of their 6-year- old son Kerel II and son Kannen, born in 2017.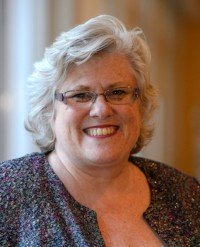 Kymberly DeLoatche - Advocate for People With Disabilities

Kymberly S. DeLoatche serves as the Project Manager for The Arc of Northern Virginia, developing a visual online curriculum for travel training and job supports for individuals with intellectual and developmental disabilities since 2013. Before that, she was the Executive Director of the Autism Society of Northern Virginia (ASNV) from 2008-2013 and was instrumental in expanding the mission of the organization to lifespan issues of all those living with autism, childhood through adulthood. She was a director on the Board for the Down Syndrome Association of Northern Virginia (DSANV) from 2004-2009, with a particular focus on Advocacy in the community and working with Self Advocates. Previously she worked in youth ministry on the parish and diocesan level from 1989 to 2002. Her personal experience after the birth of her second child, who is extremely medically fragile, included rapidly learning how to navigate the local and state supports and services for individuals with lifelong disabilities. She is a dedicated advocate in the community for services for all who are living with a disability. She is happily married to Brian since 1997 and is the proud mother of Sophia, born in 1998, and Charlie, born in 2003 with Down syndrome.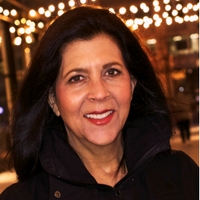 Jenifer Joy Madden - Author, Tech Hygienist, Cheerleader for Humanity

Jenifer Joy Madden is an independent health journalist, award-winning community advocate, and founder of DurableHuman.com. Blending her science knowledge and way with words, she has contributed to ABC News, The Washington Post, the "Today" Show Parenting Team, and scores of other news and information outlets. Madden is also an adjunct professor of broadcast and digital journalism at the highly acclaimed Newhouse School of Public Communications of Syracuse University, as part of its Washington, D.C.-based graduate-level Capstone program.

In 2009, Jenifer created DurableHuman.com after being captivated by the tremendous digital transformation that occurred in the short time between the births of the oldest and youngest of her three children. She's now considered a "tech hygienist" for the effective, practical strategies she offers for living in harmony with technology.

Offline, Madden builds literal bridges to greater well-being. She is an appointed county transportation commissioner, having championed a network of walking, biking, and bus connections to the growing city of Tysons.

Jenifer hopes to inspire similar helpful acts of real-life engagement with her latest book, How to Be a Durable Human: Revive and Thrive in the Digital Age Through the Power of Self-Design.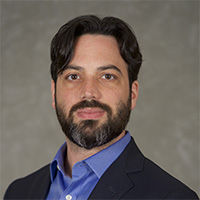 Evan Barba - Technologist
Evan Barba is an assistant professor in Georgetown University's Communication, Culture and Technology Program. For the past five years he has been co-director of CCT's Technology Design Studio, a collaborative research and educational space for interdisciplinary work at the crossroads of technology and society. His various projects range from technical implementations in areas of computing and human-computer interaction such as augmented reality and robotics to the softer areas of design, design theory, education and sustainability. Prof. Barba's research has been funded by NASA and the Department of Homeland Security, and is frequently published in new media and design journals, ACM and IEEE conferences, as well as exhibited internationally. He has also been featured on popular national news outlets such as NPR and ABC News.