Description

Theme
The Iroquois' Seventh Generation Principle encourages us to make decisions now that ensure a sustainable world seven generations into the future.
In the year 2228, how we supported values like education, diversity, culture, and ethics today will shape how our descendants experience the world.
So, what issues will our generation choose to take on to leave the world a better place?
Legacies are not only something we inherit, but something we create and leave behind. What will our childrens' childrens' childrens' children think about the world we shaped and how will their lives be different because of it? That's up to us.
Join us on November 30, 2018 at State Theatre in Falls Church for a day of reflection on Legacy. What values, technology, and issues have we inherited and what do we want to leave behind?
Agenda
4:30 p.m. - 5:30 p.m (registration)
5:30 p.m. – 9:30 p.m. (dinner and show)
9:30 p.m. - 11:00 p.m. (after party)
Speakers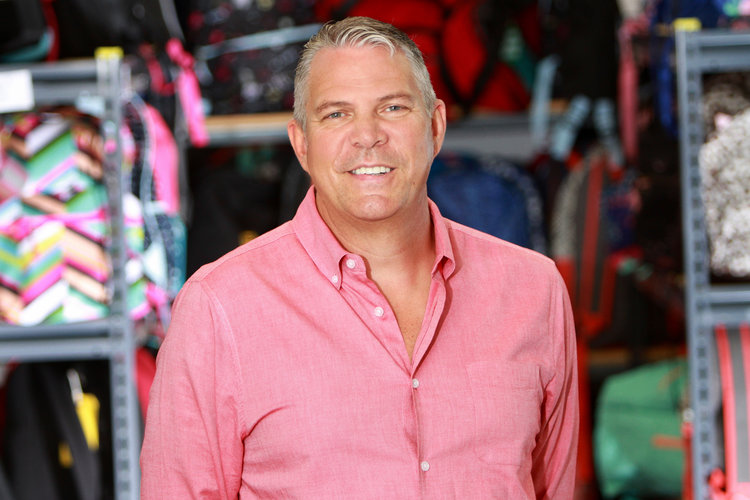 Rob Scheer
Dignity Champion
Forty years ago, Rob entered the foster care system as a child who had lost both parents. He was brought into a house of strangers with all of his belongings in a tattered and torn trash bag. Eight years ago, 4 children, who are now his daughter and 3 sons, arrived on his doorstep through foster care. As they entered his home for the very first time, each clutched a garbage bag holding the few items they called their own. Scheer was floored. How, after thirty years, were children in the foster system still carrying their life in a bag used for trash? After searching for a means to provide dignity to kids in care, Scheer founded
Comfort Cases
, a non-profit organization to assemble packs of comfort and essential items to children in the foster care system.
Comfort Cases has been given exciting exposure with interviews on The Ellen Show, a viral video production viewed by over 100 million from Upworthy, and a segment dedicated to the cause on The Today Show. They have already shipped the Cases to 32 states, and the dream is for every youth to receive Comfort Cases upon entering foster care. In addition to his work as the Founder of Comfort Cases, Rob has over 25 years of leadership and operations management experience in the mortgage and financial industry. Rob is also a proud veteran of the United States Navy. He lives in Maryland with his husband Reece and their four children.
One of the next chapters in Rob's life is working to provide higher education and support to children who either have, or are close to "aging out" of the foster care system. Each year nearly 30,000 young adults "age out" nationally without a support system or adequate life and career skills to transition into independent, successful adults.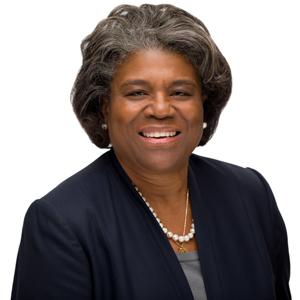 Ambassador Linda Thomas-GreenfieldPeacemaker
Ambassador Linda Thomas-Greenfield is a Senior Counselor at
ASG
, where she draws on her long and distinguished career as a U.S. diplomat to help the clients of ASG's Africa practice. Prior to ASG, she led U.S. policy toward sub-Saharan Africa, with a focus on peace and security, democracy and governance, economic empowerment and investment opportunities. Prior to this appointment, she served as Director General of the Foreign Service and Director of Human Resources where she oversaw all personnel functions for the U.S. Department of State's 70,000-strong workforce.
Ambassador Thomas-Greenfield has served as U.S. Ambassador to Liberia (2008-2012) and held postings in Switzerland (at the U.S. Mission to the United Nations), Pakistan, Kenya, The Gambia, Nigeria, and Jamaica. Her Washington postings include the Bureau of African Affairs, where she served as Principal Deputy Assistant Secretary, and the Bureau of Population, Refugees and Migration, where she served as Deputy Assistant Secretary. Prior to joining the U.S. Department of State, Ambassador Thomas-Greenfield taught political science at Bucknell University.
She has been awarded the Hubert Humphrey Public Leadership Award, the Bishop John T. Walker Distinguished Humanitarian Service Award, and the Warren Christopher Award for Outstanding Achievement in Global Affairs, the Presidential Rank Award and the Secretary's Distinguished Service Award.
Ambassador Thomas-Greenfield is also a Distinguished Resident Fellow in African Affairs at the Institute for the Study of Diplomacy at Georgetown University Walsh School of Foreign Service.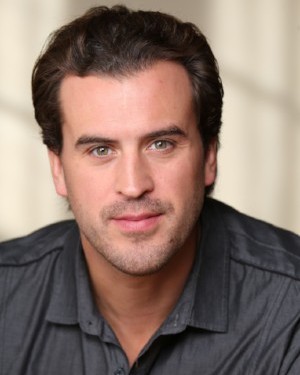 Ben Utecht
Super Bowl Champion, Author and Musician
Ben Utecht had big dreams growing up in the small town of Hastings, Minnesota. Sports and music were his passions. Utecht's path saw him famously make his dreams come true by winning the 2006 Super Bowl while starring at tight end for the Indianapolis Colts.
Now Utecht is using his passions, talents, and life experiences to help others make positive change in the world. He is a sought-after keynote speaker because of his positive and powerful lessons on culture, leadership, and purpose.
Utecht's NFL career was cut short due to multiple concussions. This has led him into being an outspoken - and influential - advocate for sports brain injury awareness. He is the author of "Counting the Days While My Mind Slips Away", a powerful story of perseverance, hope, and love.
Music remains a passion for Utecht. He has made that dream come true by becoming a Dove award nominated professional singer and songwriter. Utecht's 2014 music video "
You Will Always Be My Girls
", has drawn well over a million views on YouTube. Utecht co-wrote the song as a love letter to his wife Karyn and daughters. His message is simple, your legacy only lives in your memories.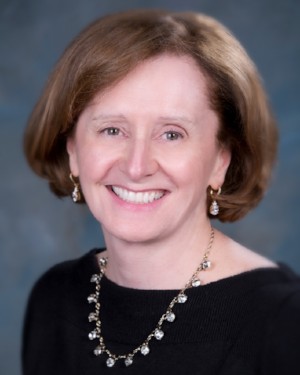 Eileen Ellsworth
Community Leader
Since becoming the President and CEO of the
Community Foundation for Northern Virginia
in 2005, Eileen has helped reinvent and reimagine the Community Foundation's work and purpose. Today, it is an influential social and civic voice that helps grow local philanthropy and lead and convene the community. Last year, the Community Foundation awarded $7.1 million in grants and scholarships, a record level of impact, and currently reports $66 million in charitable assets.
Under Eileen's leadership, the Community Foundation launched the Community Investment Funds, the Innovation Fund, the Business Women's Giving Circle, the Loudoun Impact Fund, the Environment Fund, the Healthy Kids Grants, the Permanent Fund, and the Opportunity Index for Northern Virginia, a data rich dashboard of 29 data indicators reflecting the region's health and well being which will be updated annually to illustrate emerging trends. In 2017, the Community Foundation hosted the inaugural Shape of the Region Conference that welcomed the entire community to a dialogue about opportunity, inequality, and mobility from poverty.
Eileen currently serves on the Northern Virginia Chamber of Commerce Board, the Northern Virginia Regional Board for GO Virginia, and the Advisory Board for George Mason University's Center for Innovation and Entrepreneurship.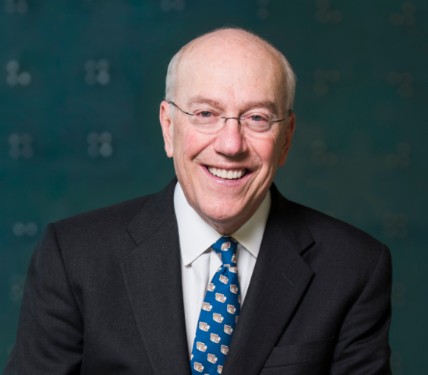 Kurt Newman, MD
Healthcare Leader
Kurt Newman, MD is President and CEO of
Children's National Health System
. Children's National is ranked among the nation's top 5 pediatric hospitals and was named the #1 hospital for newborn care by
U.S. News & World Report
for the second consecutive year.
Dr. Newman has served Children's National for over 30 years, first as a surgeon, then Surgeon-in-Chief, and now CEO. He is also a professor of surgery and pediatrics at George Washington University School of Medicine & Health Science. He guided the creation of the Sheikh Zayed Institute for Pediatric Surgical Innovation, with the bold vision of making children's surgery less invasive and pain free. As CEO, he has fostered a culture committed to patient-centered care and championed innovation in operations, and clinical care, and research.
Dr. Newman's medical memoir,
HEALING CHILDREN: A Surgeon's Stories from the Frontiers of Pediatric Medicine
, debuted in June 2017 as an
Amazon Best-Seller
in Pediatrics and earned critical praise in
The New York Times Book Review, The Washington Post
, and
Harvard Business Review
.
Dr. Newman is a graduate of the University of North Carolina at Chapel Hill, and of Duke Medical School. He and his wife Alison are the parents of two grown sons and reside in Bethesda.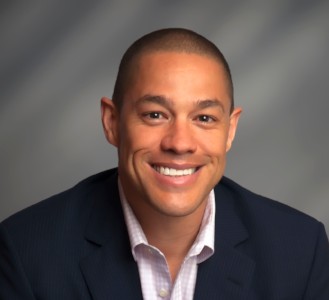 Michael Morales
Civic Leader

Unapologetically curious, Michael Morales is passionate about asking great questions. An Air Force pilot with over 200 combat airlift missions into Afghanistan and Iraq, he has spent his career advising political and military leaders globally, from leading teams planning and executing all U.S. military exercises in Central and South America and the Caribbean, to building partnerships with air forces in Europe, Asia, and Africa. Currently on the Secretary of the Air Force's congressional liaison team, Mike previously served as a White House Fellow and Senior Advisor to the head of the U.S. Small Business Administration across two administrations, where he led major strategic partnerships with the tech sector and worked as the policy lead for Puerto Rico, where he is from. Before that, Mike was a squadron commander in Kabul, Afghanistan, leading a multinational combat flying advisory team responsible for developing the Afghan Air Force's airlift capability. Mike serves on the advisory board of CivikOwl, a tech startup focused on exposing fake and biased news and providing high quality perspectives from across the political spectrum. He is a 2017 French American Young Leader and 2018 US-Japan Leadership Program Delegate. Mike, his bride, and their four sons live in Vienna, VA.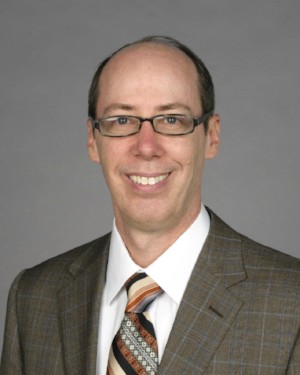 Jack Bobo
Biotechnology Innovator
Jack Bobo serves as the Vice President for Global Policy and Government Affairs for
Intrexon Corporation
, a synthetic biology company developing revolutionary solutions to the world's most pressing problems--in food, energy and health. In 2015, he was named by Scientific American one of the 100 most influential people in biotechnology. He joined Intrexon from the U.S. Department of State where he worked for thirteen years as a senior advisor on global food policy, biotechnology and agricultural trade. He is an accomplished communicator, having delivered more than 300 speeches on the future of food, the role of science and technology in feeding the world and how to build consumer trust. Prior to his career at the State Department, he was an attorney at Crowell & Moring LLP. He received a J.D., an M.S. in Environmental Science, a B.A. in psychology and chemistry and a B.S. in biology from Indiana University.