Description
TEDxSanFrancisco is a full day of live TED talks and performances in the heart of San Francisco with inspirational speakers in the field of tech, science, philosophy, design and entertainment. Since 2016, it is a yearly event with the recurrent theme DareToKnow.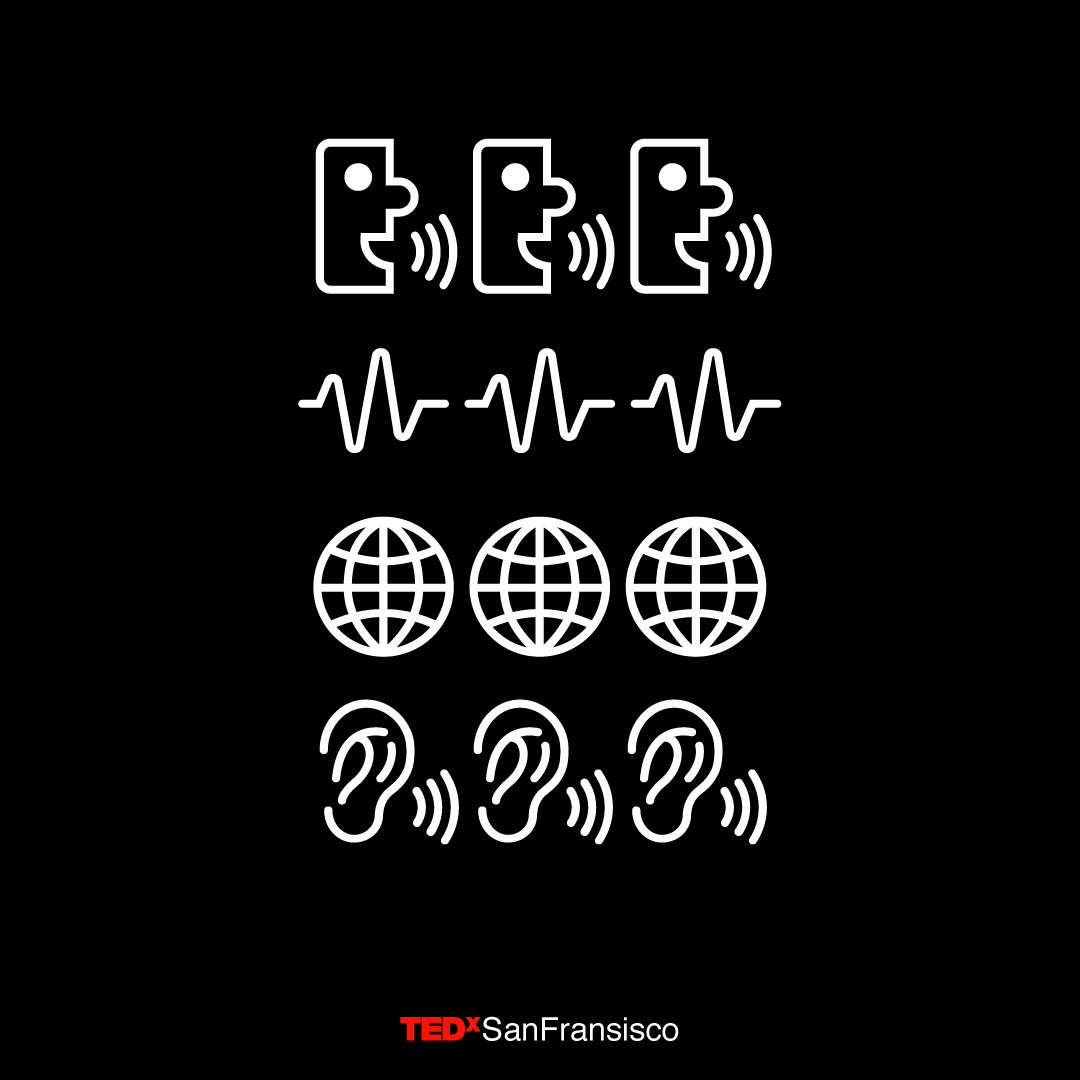 October 9th will be a day when we push the frontiers of our knowledge and guide you through an evolving mesh of ideas and practices, a rich mix of citizens, scientists and culture and where you will make lifelong connections with fellow idea explorers.
The event starts at 9:00 am sharp and ends at 6:00 pm. Lunch, snacks, and drinks are provided. The After-party includes meeting with the speakers, food, and drinks.
The After party is accessed only for attendees with an After Party ticket.
---
ASHIE BHANDIWAD, Ph.D., Founder, CEO, StemChef. Previously at the bioenenergy development of Energy Bioscience Institute at UC Berkeley. Developing the philosophy to teach kids science through cooking via a monthly experience boxed and delivered to their doors.
BRAD BAO, Co-Founder, Lime. Tech Entrepreneur and investor at scale on three continents revolutionizing urban mobility.
LAURA SHIN, Crypto/Blockchain Journalist. Podcast producer and host of the Unchained and Unconfirmed Podcast about big ideas from the world of blockchain and cyrptocurrency.
DIEGO GUITEREZ ZALDIVAR, CEO and Co-Founder of RSK Labs. Entrepreneur, pioneer of web development in Latin America and leader in fostering bitcoin technology in Latin America.
DOUGLAS THOMAS, Designer, Historian and Author. Researcher in typography and modern graphic design.
NATALYA BAILEY, Ph.D., Founder- CEO of Accion Systems / Rocket Scientist, Entrepreneur, Natalya wants to make Space accessible by building a system to propel tiny satellites using electrical energy.
OLGA MACK, Lawyer, Adjunct Professor UC Berkeley, School of Law. Strategist at Quantstamp at the intersection of Blockchain and Smart Contracts.
RACHEL THOMAS, Ph.D., Co-Founder fast.ai and Researcher at USF. Mathematician, Deep Learning researcher, bringing and teaching Deep Learning to the mainstream.
ROBERT FISHER, MD, Ph.D., Professor, Stanford Medical School. Director of the Stanford Epilepsy Center, with decades of awarded research in Epilepsy and Clinical Neurophysiology.
SCOTT GANZ, Conversational Designer. Emmy award-winning writer who has spent the last five years designing conversations and has become one of the primitive chatbot authors with conversational content for major brands.
TED GOLDSTEIN, Ph.D., Scientific Program Director at the Institute of Computational Health Sciences, UCSF. Previous Apple Tech Executive who spearheaded the software tools and technologies group, who turned into a cancer researcher.
THOMAS GOETZ, Co-Founder of Iodine (GoodRx). Entrepreneur, Author and Journalist, who served as Executive Editor at WIRED, which he lead to a dozen National Magazine Awards from 2001 through 2012, and where he wrote dozens of cover stories on medicine, science and technology.
More speakers to be announced...