Looks like this event has already ended.
Check out upcoming events by this organizer, or organize your very own event.
TEDxSalon # 1 SOLD OUT / Why Do Men and Boys Behave the Way They Do ?

Thursday, April 5, 2018 from 7:00 PM to 9:00 PM (PDT)
Event Details
At each TEDxSalon we'll go deep into one specific TOPIC, with insights from leaders in their field.Our Salons will promote thoughtful inquiry, broadened points of view, and time for a moderatedQuestion and Answer segment between our featured speakers and the audience.
Salon TOPIC BACKGROUND: The rate of mass shootings has tripled since 2011. We blame guns, violence in the media, violence in video games, and poor family values. Each is a plausible player. But our daughters live in the same homes, with the same access to the same guns, video games, and media, and are raised with the same family values. Our daughters are not killing. Our sons are.
On Thursday April 5th . We will discuss RESEARCH from the new book The Boy Crisis, covering a span of 11 years and 63 developed countries. It reveals that boys (compared to girls) are falling behind all over the world in social development, math and science, why they are far more prone to violence, bad behavior and suicide, how this connects to the #metoo movement and global terrorism,  and most importantly, what we might all do about it.    

SEE THEATER MAP FURTHER BELOW  for location of Orchestra Front and General Admission seating

The Format: Our Speakers make 12-15 min presentations followed by a Moderated Q&A with the audience
The SPEAKERS:
John Gray Ph.d Author of more than 20 bestsellers, most famous for his book Men are from Mars, Women are from Venus,
Warren Farrell Ph.d , Co-Author  The BOY CRISIS

Ashanti Branch. Educator, Executive Director of the Ever Forward Club and feautured in the documentary The Masks We Live In.
Moderated by Barbara Nemko Ph.D.  Napa County Superintendent of Schools
2017 and the #metoo movement marked a cultural shift in the mass outing of long-tolerated sexual harassment, largely perpetrated by men. In seeking its origins, we wonder – what went wrong between the genders?  How can we better nurture the emotional well-being of young men, who are more drawn by social programming to violence, misogyny, and other negative behaviors?
Although men as a group have far more power in our society, most individual boys and men do not feel powerful, and that discrepancy has implications for how they view themselves and engage with others. As studies of boys, men, and masculinities have found, traditional constructions of gender can be detrimental to boys and men as well as girls and women. When we take the whole range of human qualities/roles/experiences, divide it in half  into masculine and feminine, and when society reinforces that only men be masculine and only women be feminine, then everyone loses.
The SPEAKERS: Celebrated authors John Gray (of Mars and Venus fame) and Warren Farrell (Men's/Boys issues) have a major new book coming out The Boy Crisis, highlighting issues showing up in Boys behavior, education and social development. They will share their lastest findings after 11 years of research. Joining the evening is the amazing Ashanti Branch who is working with young men on the ground every day as part of his remarkable non-profit.
Questions can be directed to Production office at 415-785-8873 between 11am and 4pm or via email to Admin@TEDxMarin.org

PARKING: All event parking will be directed to the Grand Avenue lot located on the west side of Grand Ave. Parking attendants will be on duty and visible for direction if necessary.
The GREEN AREA on Theater Map below represents ORCHESTRA TICKETS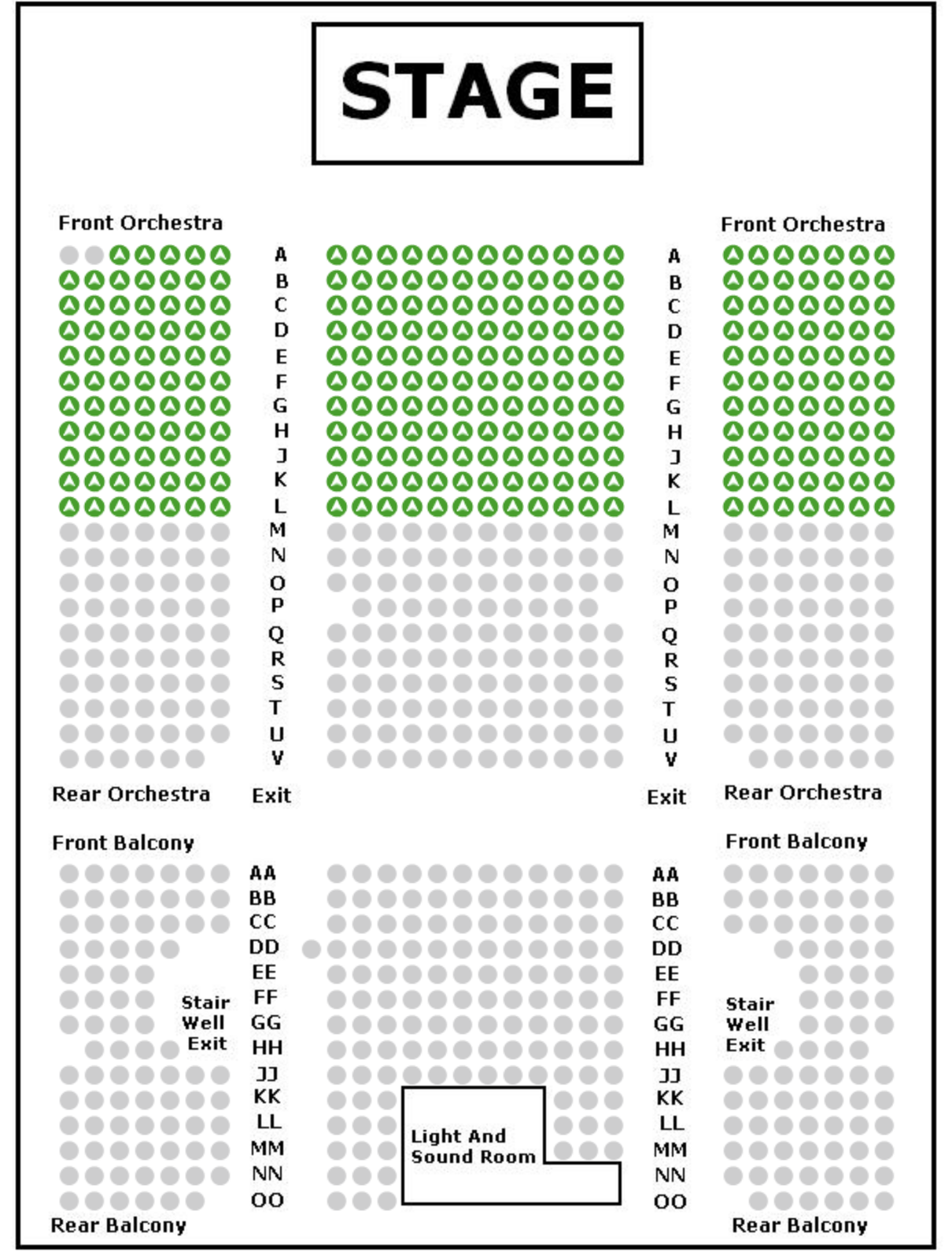 Have questions about TEDxSalon # 1 SOLD OUT / Why Do Men and Boys Behave the Way They Do ? ?
Contact TEDxMarin
When & Where

Angelico Hall @ Dominican University
50 Acacia ave.
San Rafael, Ca 94901


Thursday, April 5, 2018 from 7:00 PM to 9:00 PM (PDT)
Add to my calendar