TEDxSA June All Hands Meeting & Event Site Tour

Wednesday, June 12, 2013 from 6:30 PM to 8:00 PM (CDT)
Event Details
We have a unique opportunity to hold our June All Hands meeting at Rackspace in the Event Center and Factory. We'll walk through the space and learn about plans and progress to transform the space into a wonderful October 12, 2013 TEDxSanAntonio event.
The Event Experience committee will meet before the All Hands meeting - so if you're on the Event Experience team, we'll see you there.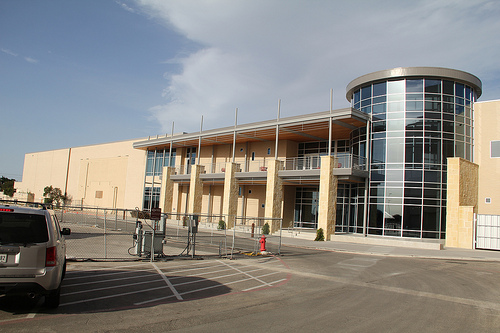 Rackspace Global Headquarters – We'll enter and get badged in here.
Important notes:
This All Hands volunteer meeting is on a Wednesday, not the second Tuesday (our usual schedule).

We need all attendees to registerso Rackspace will have your name on a list and a badge ready.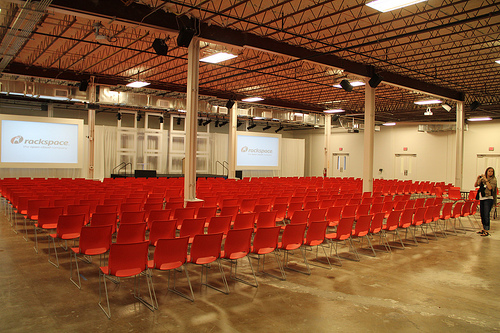 Rackspace Event Center — We'll discuss ideas for transforming the space into a TEDxSanAntonio experience.
When & Where

Rackspace Managed Hosting
5000 Walzem Rd
San Antonio, TX 78218


Wednesday, June 12, 2013 from 6:30 PM to 8:00 PM (CDT)
Add to my calendar
Organizer
 About TEDx, x=independently organized event
In the spirit of ideas worth spreading, TEDx is a program of local, self-organized events that bring people together to share a TED-like experience. At a TEDx event, TED Talks video and live speakers combine to spark deep discussion and connection. These local, self-organized events are branded TEDx, where x = independently organized TED event. The TED Conference provides general guidance for the TEDx program, but individual TEDx events are self-organized. (Subject to certain rules and regulations.)
There have been hundreds of TEDx events worldwide; some are organized around a specific theme, such as TEDxOilSpill or TEDMed; some are regional like TEDxSanAntonio.
About TED
TED is a nonprofit organization devoted to Ideas Worth Spreading. Started as a four-day conference in California 30 years ago, TED conferences invite the world's leading thinkers and doers to present short talks about Ideas worth Spreading. Talks are made freely available free on YouTube and at TED.com. TED speakers have included Bill Gates, Jane Goodall, Elizabeth Gilbert, Sir Richard Branson, Nandan Nilekani, Philippe Starck, Ngozi Okonjo-Iweala, Sal Khan and Daniel Kahneman.
About Fiesta for the Mind
Fiesta for the Mind is a 501(c)3 nonprofit that produces community educational event series including TEDxSanAntonio, TEDxSanAntonio Youth, TEDxSanAntonio Women and TEDxSanAntonio Salons.