TEDxNewYorkSalon: December 2, 2016

Friday, December 2, 2016 from 5:30 PM to 7:30 PM (EST)
Event Details
Welcome to TEDxNewYorkSalon!
We hope you had an enjoyable Thanksgiving, and look forward to seeing you at this week TEDxNewYorkSalon!
Join us this
Friday, December 2nd at 
The Olivia
 (315 West 33rd Street) for a TEDxNewYorkSalon facilitated by
Tristian Thomas-Allen
. Doors open at 5:30 pm, the screening begins at 6:00 pm. Tickets are available free of charge, on a first-come, first-served basis. 
For nearly six years, our unique salon has gathered thinkers, doers and change-agents in the spirit of sharing ideas worth spreading. Each event is personally designed by our organizing team, using TED content to spark meaningful conversation.
About the Facilitator: Tristian Thomas-Allen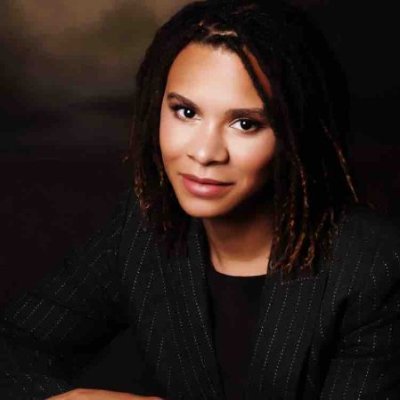 Tristian is a native New Yorker born in Washington Heights, raised in the Bronx, currently living in Williamsburg via Harlem.  She is a human resources professional in the healthcare with a mad passion for healthcare equality and universal primary care access in the United States. An avid volunteer and serial do-gooder, her past projects have included education programs for elementary- and high school-aged students, political campaign activities, free tax preparation, and pro bono consulting. Tristian loves to travel and has a special soft spot for Scandinavia.  She is also a skilled home cook with a deep love for global cuisine.  Currently, she is currently learning the art of podcasting, and hopes to share this new skill with the TEDx community in the near future.
THE SALON - Friday, December 2 2016 (5:30pm-7:30pm)
Unlike most TEDx events which focus on a presentation format, TEDxNewYorkSalon is designed by our team of curators to spark conversation and dialogue, throughout the event. Rather than spotlighting individual speakers or facilitators, we create the soft space for hard conversation. During these gatherings, we screen one evocative TED Talk (via projector) and follow-up with a lively conversation afterward. 
To receive our weekly invitation via email, click here.
Many thanks to our venue sponsor:
The Olivia, A Stonehenge Property, 315 W. 33rd Street, 7th Floor
Organizer
Founded in April 2009, TEDxNewYorkSalon is the longest running TEDx program in NYC. Our community exists to offer an intimate space for thinkers, doers and change agents to spark meaningful conversation.