About this Event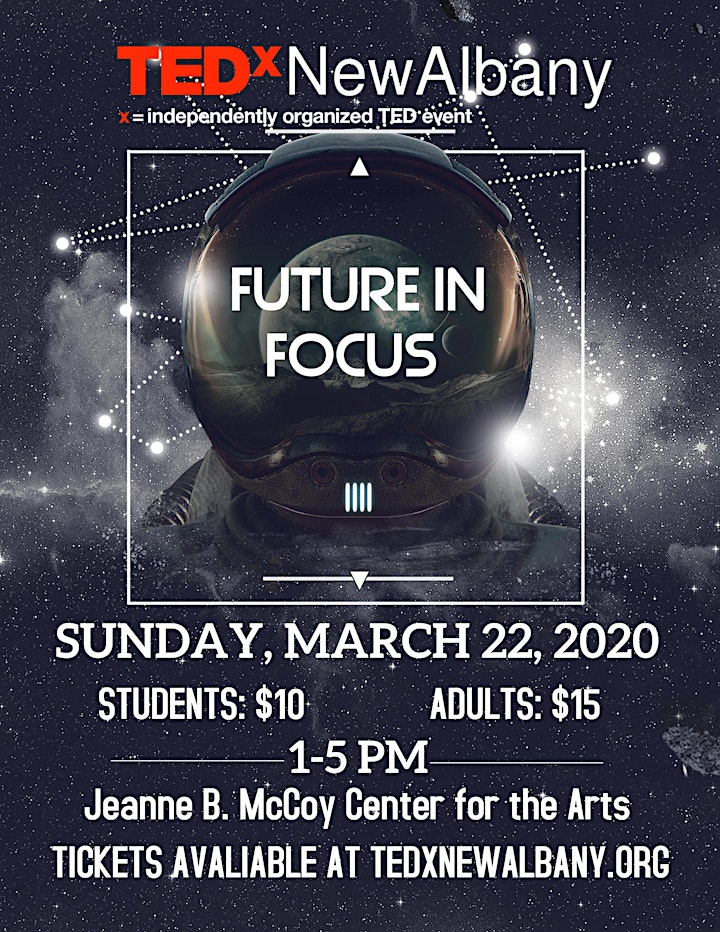 Join the community for a day of idea-sharing and networking at New Albany's own independently organized and licensed TED event, where 10 speakers will wow the crowd in 5-18 minutes. At TEDxNewAlbany, norms will be challenged, minds will be opened, and attendees will leave inspired.
You will not want to miss the ideas that will be shared at this event, nor the opportunities to meet new people and socialize!
Schedule:
12:30 PM - 1:00PM Doors Open, Networking Time
1:00 PM - 2:45 PM Session 1
2:45 PM - 3:15 PM Intermission for Snacks and Beverages
3:15 PM - 4:30 PM Session 2
Cost of ticket includes:
Admission to the event, snacks and beverages, appetizers, a custom lanyard and name badge, and an event gift bag.