Join TEDxNashville and emcee, Sugarland's Kristian Bush, for our fourth installment in our series "Resilience," at Nashville's newest event
About this event
About this event
TEDxNashville, our city's independently organized TEDx event, licensed by TED, has been working overtime this year to bring us a 5-event speaker series on Resilience.
Join us for our fourth installment of this year's theme as we explore another facet of resilience: Can we move past what stands in our way if we don't first step back? "Resilience: Coming Home" is one event you won't want to miss.
Event Details
Make your way to Analog at the Hutton Hotel on October 25th. Doors will open at 6:30 p.m., grab a cocktail, mix and mingle, and then enjoy four inspiring TEDxNashville talks and performances. There will be discounted parking available in the garage, as well as valet parking at the hotel entrance.
2021 Theme: Resilience
We're starting to come out of a very long, dark tunnel, but how do we move forward?
In a special TEDxNashville series, hosted at different, local venues throughout 2021, we want to shine a light on the human instinct to pick up the pieces and push forward. We'll explore — and celebrate — our relationship with the root of all survival: resilience.
How do we find strength when we're up against insurmountable odds? How do we walk back from a suicide plan put into motion? How do we recover and build a bridge after parents reject us? And what comes after we've risen to the occasion and succeeded?
These questions are at the heart of the human experience, and they're at the heart of some of our talks this year. Join us as we celebrate our connection with hope, joy, determination, and belonging.
All ticket sales will go to TEDxNashville (a 501(c)(3) organization) and help support its mission of shining a light on Ideas Worth Spreading from Middle Tennesseans and keeping our community and ideas represented on the global TED platform.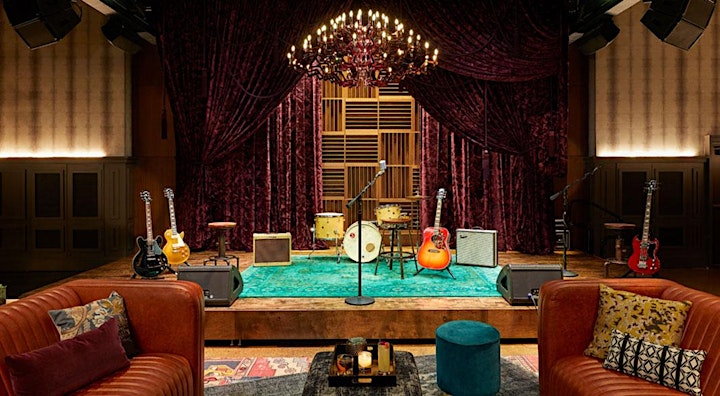 Organizer of TEDxNashville - Resilience: Coming Home