Description
TICKETS AVAILABLE FOR PURCHASE AT THE DOOR ONLY. ONLINE TICKETS SOLD OUT.
TEDxNaperville 2017 "Full Spectrum" | 11.10.2017
Read about our 2017 theme "Full Spectrum" | Conference FAQs | TEDxNaperville Website | #tedxnaperville | Adventure Info | Livestream at 1pm on 11.10
Doors open at 12:00PM - Event starts at 1:00PM

Please have lunch before coming
Parking is free and on-site
Serious food, snacks, and drinks provided all day
Reception with food experience to follow until 8:30pm

See all speakers and bios here »


We've got some serious eats this year. What's serious mean? Have a look here. The Chicago Culinary Kitchen will be serving their own version of Full Spectrum food with a wide assortment of fire- and smoke-kissed BBQ meats, fish,vegetables and other surprises.

TEDxNaperville Adventures are no-cost, mentally-stimulating "field trips" with fellow attendees to fascinating points of interest in our local area the morning of the conference.
Adventure selected uring ticket purcahse. Some Adventures sell out quickly, so buy early to get your first pick.



Meeting details emailed to you 1-2 weeks before the conference
Most Adventures run 9-11am the morning of the conference
You're responsible for travel to and from your Adventure. All Adventures are within 35 min. of the event
Only those signed up for an Adventure will have access to it. No walk-ins allowed. No waitlists for full adventures.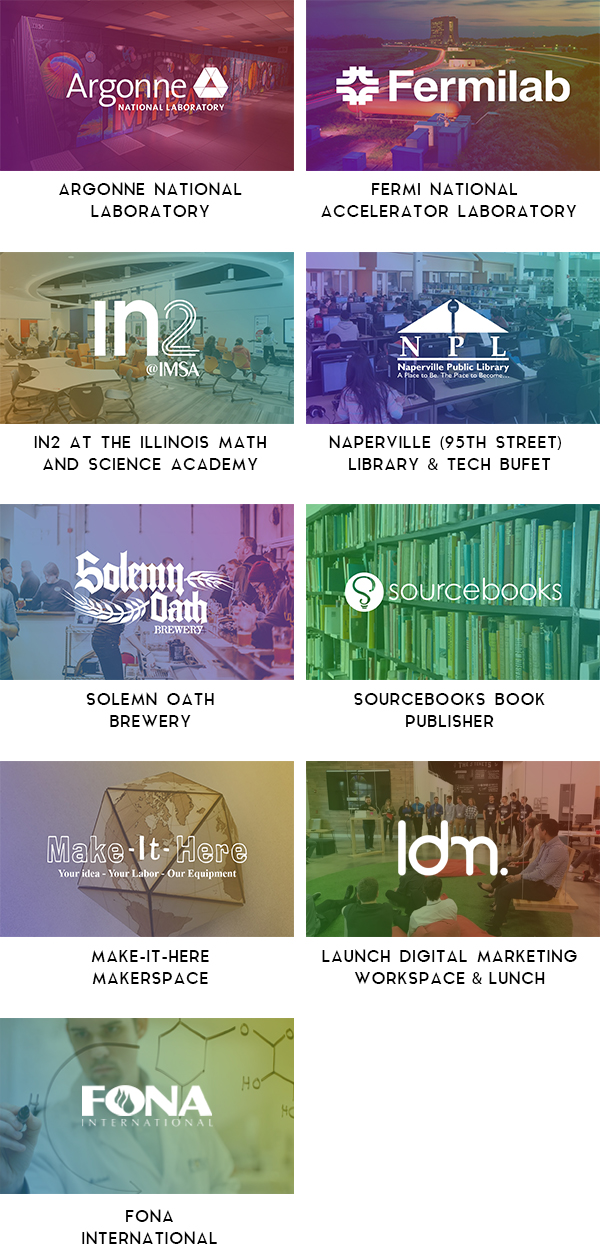 Other Information
Sorry, no ticket refunds or exchanges provided.
We will not be offering wait-lists for adventures that are full.
We are happy to accomodate anyone with needs for sign language interpreters, but require at least 30 days notice in order to do so. To request disability accomodations, contact zards@tedxnaperville.com.
TEDxNaperville is a solely volunteer organization. No one (not even the speakers) gets paid for their work. All proceeds from ticket sales go directly into enhancing the attendee experience. Sponsor / Partners are welcome at www.tedxnaperville.com/partners

www.tedxnaperville.com | Hosted and Sponsored by XNet - Lisle, IL | info@tedxnaperville.com