Join us for TEDxMileHigh: ALL TOGETHER
About this event
All Together sounds like a sweet song, but the reality is that the compromise underneath is hard work. But communities grow up through hard choices.
All Together means coming back to our hearts and humanity and letting go of the fear and disinformation that keeps us stuck.
It's about acknowledging our desire to be right and then choosing to do right by each other instead.
And this is the beauty of coming all together: It's not easy at first, but hard choices now lead to better times ahead. The way forward needs each of us to bring our differences to chart a path, all together.
Join us on June 26 as we come all together to explore ideas in science, art, poetry, and community.
Check out the event guide here for the full All Together Experience.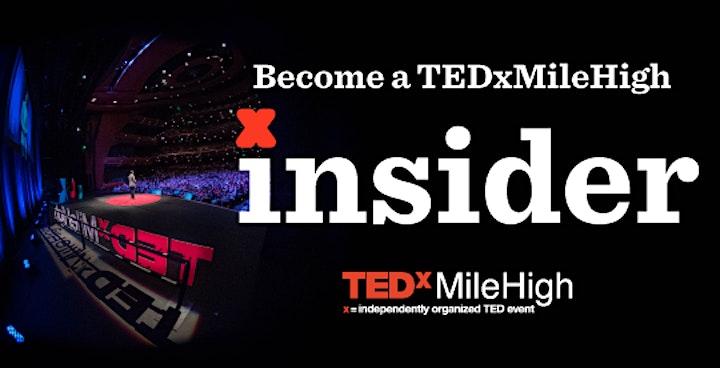 Support TEDxMileHigh
We know that it is absolutely critical to spread big ideas that are available 24/7, free to all around the globe, and based on the most pressing and critical issues facing our planet. In fact, we passed 100 million views of our talks. You can play a role in our next chapter. We believe there is no more efficient way to promote education, dialogue, and stronger communities than with a gift to TEDxMileHigh.
As a small nonprofit organization, we rely on your generous support to make our programming possible. We invite you to contribute to TEDxMileHigh.
Donors experience TEDxMileHigh like no other with exclusive access to a wide range of benefits.
Thank you for joining us in the power of big ideas.