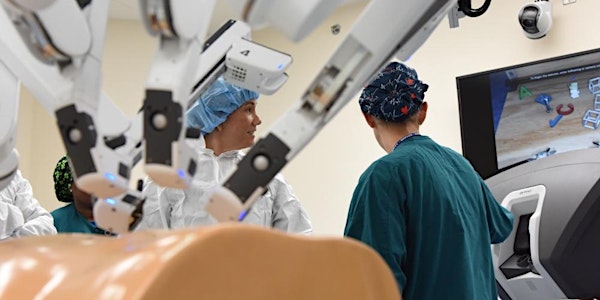 TEDxMileHigh Adventure: Intelligent Robotics
When and where
Location
Engineering Center 1111 Engineering Drive Boulder, CO 80309
Description
Join Dr. Brad Hayes to learn about how advances in artificial intelligence are imbuing robots with the ability to team with humans to define the future of work.
Our Adventure will provide an overview of how we can make robots that learn from and work safety with people, giving them the ability to become helpful and capable teammates. We will end with plenty of hands-on time with the University of Colorado Boulder's state-of-the-art collaborative robotics platforms!
About Our Hosts
Brad Hayes (CU) is an Assistant Professor in the Computer Science Department at the University of Colorado at Boulder and Director of the Collaborative Artificial Intelligence and Robotics (CAIRO) Lab. The CAIRO Lab focuses on algorithms that enable artificially intelligent agents and robots to safely and effectively collaborate with humans, pushing the boundaries of what is possible through human-machine teaming.
With broad applications across manufacturing, disaster response, autonomous vehicles, and space exploration, the lab's research develops novel methods of task planning, motion planning, learning from demonstration, explainable AI, and computational modeling of human behavior.
Founded in 1893, the College of Engineering and Applied Science at the University of Colorado Boulder is the second largest of seven schools and colleges at one of the nation's top public research institutions.