TEDxMileHigh 2015: Ideas Unbridled

Saturday, June 13, 2015 from 11:00 AM to 7:00 PM (MDT)
Event Details
TEDxMileHigh 2015
Ideas Unbridled 
Connecting curious minds to the ideas and actions shaping the future of the West and ultimately, the world.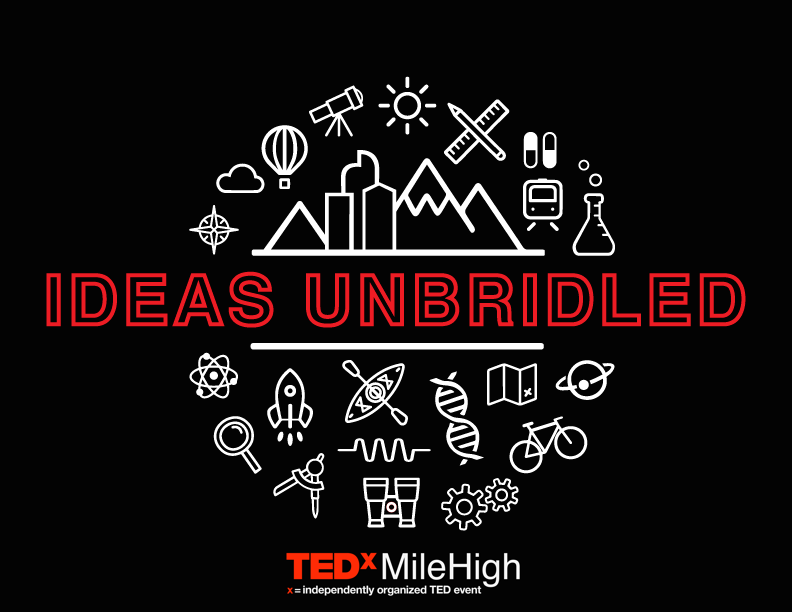 Denver began at the confluence of creativity, innovation and community. As we embark on our fifth year of leveraging the power of "ideas worth spreading" to create a community of inspired Colorado citizens. This is TEDxMileHigh's flagship event, featuring 2000 attendees, 35+ exhibitors, and 15 speakers at the world-class Ellie Caulkins Opera House. Our 2015 event theme, Ideas Unbridled, celebrates the raw power of ideas to create new explorations and collaborations. These, in turn, produce new, exciting innovations and deepen our commitment to action.
Coloradans are always blazing trails. TEDxMileHigh: Ideas Unbridled invokes our power to see opportunity and inspire with big ideas. Today, the world is watching as we test the mettle of our ideas forged from our experience in areas like energy, transport, design, health and medicine, ecology, technology, education, business, society, the arts, food, and the outdoors.
Watch a recap of TEDxMileHigh 2014 HERE
---
Schedule
11AM | Registration Opens
11AM-1PM | Exhibits + Experiences
1PM-3PM | Speaker Session I
3PM-4PM | Intermission; Exhibits + Experiences
4PM-6PM | Speaker Session II 
6PM-7PM | Networking + Cocktail Reception
7PM-10PM | After Party (Venue: The Corner Office)
Additional Conference Activities
Friday, June 12, 2015 | 2-5PM Transcribeathon 
Friday, June 12, 2015 | 6-9PM Historic Bar Crawl
Saturday, June 13, 2015 | 10:30AM-12PM Speaker Brunch (sold-out)
Saturday, June 13, 2015 | 7-9PM After Party 
Sunday, June 13, 2015 | 2-5PM Ideas into Action 
---
Program | Speakers 
Theo Wilson
Poet + Social Activist
Esmé Patterson
Songwriter + Performer
Mandy Straight
Interior Designer
Jen Lewin
Interactive Artist
Heidi Ganahl
Comeback Artist
Eric Kornacki
Food System Pioneer
Chris Hansen
Public Sentiment Tracker
Catharyn Baird
Ethics Maven
Emmy Betz
Injury Prevention Researcher
Kris Boesch
Workplace Culture Expert
Joel Comm
Social Media Maven
Peter Lynch
Cul-De-Sac Entrepreneur
Teju Ravilochan
Unreasonable Leader
Mike Vaughan
Thinking Rethinker
Jesse Zhang
Atmospheric Scientist
When & Where

Ellie Caulkins Opera House
1101 13th Street
Denver, CO 80204


Saturday, June 13, 2015 from 11:00 AM to 7:00 PM (MDT)
Add to my calendar
Organizer
TEDxMileHigh shares forward-looking ideas, challenging our perception of the status quo, expanding our sense of what is possible, and inspiring a vibrant community into action to help shape the future of Colorado and beyond. Presenters include a diverse group of thought leaders and innovators, who are catalysts — educating, inspiring and stimulating change.