Location
Palihouse West Hollywood
8465 Holloway Drive
West Hollywood, CA 90069
Description
Exclusive VIP TEDxLA "IMAGINE WEEK" Event
Key Influencers, Fashion Community, Sustainability Experts
With the recent change in climate around sustainability due to the election, it is even more important for us to come together as a community to #MakeShiftHappen
---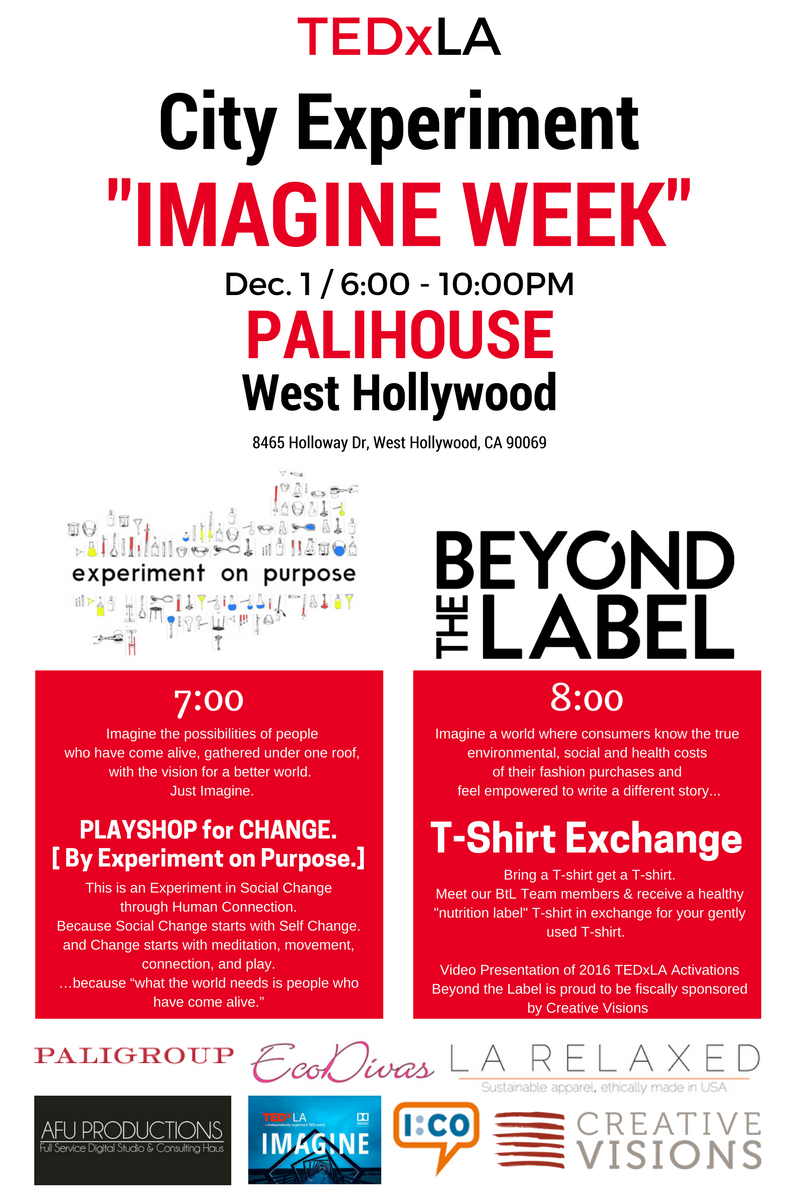 TED has always been the birthplace of ideas that impact the global village.
TEDxLA will be an event where the village in which it is held will play a central role in how we imagine our future collectively, and how we make a global impact. When the action we take will be as important as the ideas we share.
Join
Beyond The Label
+
Experiment on Purpose
for a powerful City Experiment.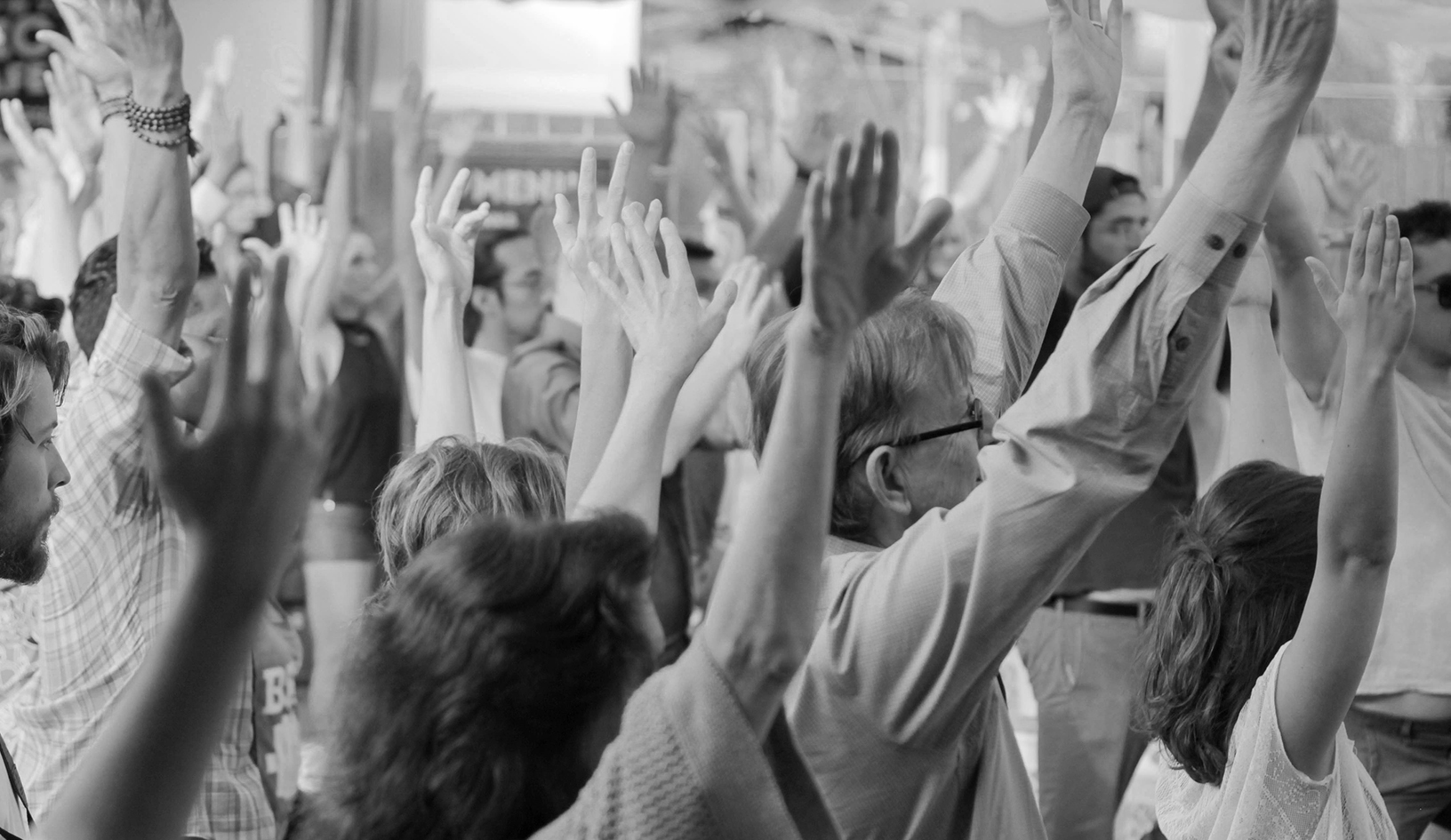 [By Experiment on Purpose.]
Imagine the possibilities
of people who have come alive,
with the vision for a better
Experiment in Social Change
through Human Connection.
…because "what the world needs is people who have come alive."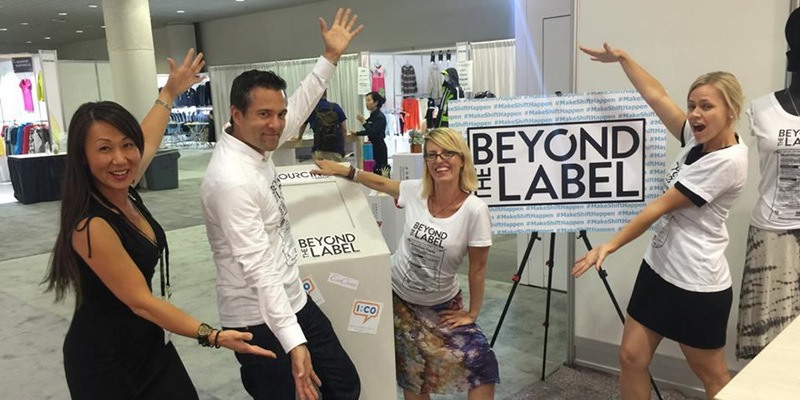 BEYOND THE LABEL T-SHIRT EXCHANGE
Bring a T-shirt get a T-shirt.
Meet our BtL Team members & receive a healthy "nutrition label" T-shirt in exchange for your gently used T-shirt. Together we can activate minds to become more aware as consumers.
Imagine a world where consumers know the true environmental, social and health costs
of their fashion purchases and feel empowered to write a different story…
Video Presentation of 2016 TEDxLA Beyond the Label Educational Activations
Beyond the Label is proud to be fiscally sponsored by Creative Visions
Learn what Beyond the Label will be doing in 2017 and see how you can influence others in Los Angeles and beyond to
#MakeShiftHappen
GIVING THANKS: WE ARE SO GRATEFUL TO KNOW EVERYONE THAT WE ARE INVITING TO THIS EVENT! THANK YOU FOR BEING A VOICE FOR THE VOICELESS AND FOR BEING LEADER!