Description

The theme for this year's TEDWomen conference is Showing Up, and at KTH this is exactly what we're about to do.

Showing up to demand solutions to the everyday challenges facing women in all walks of life.

Showing up to be heard, seen and celebrated for our achievements large and small.

Showing up to inspire, motivate and impress each other.

Showing up to have a good time.
---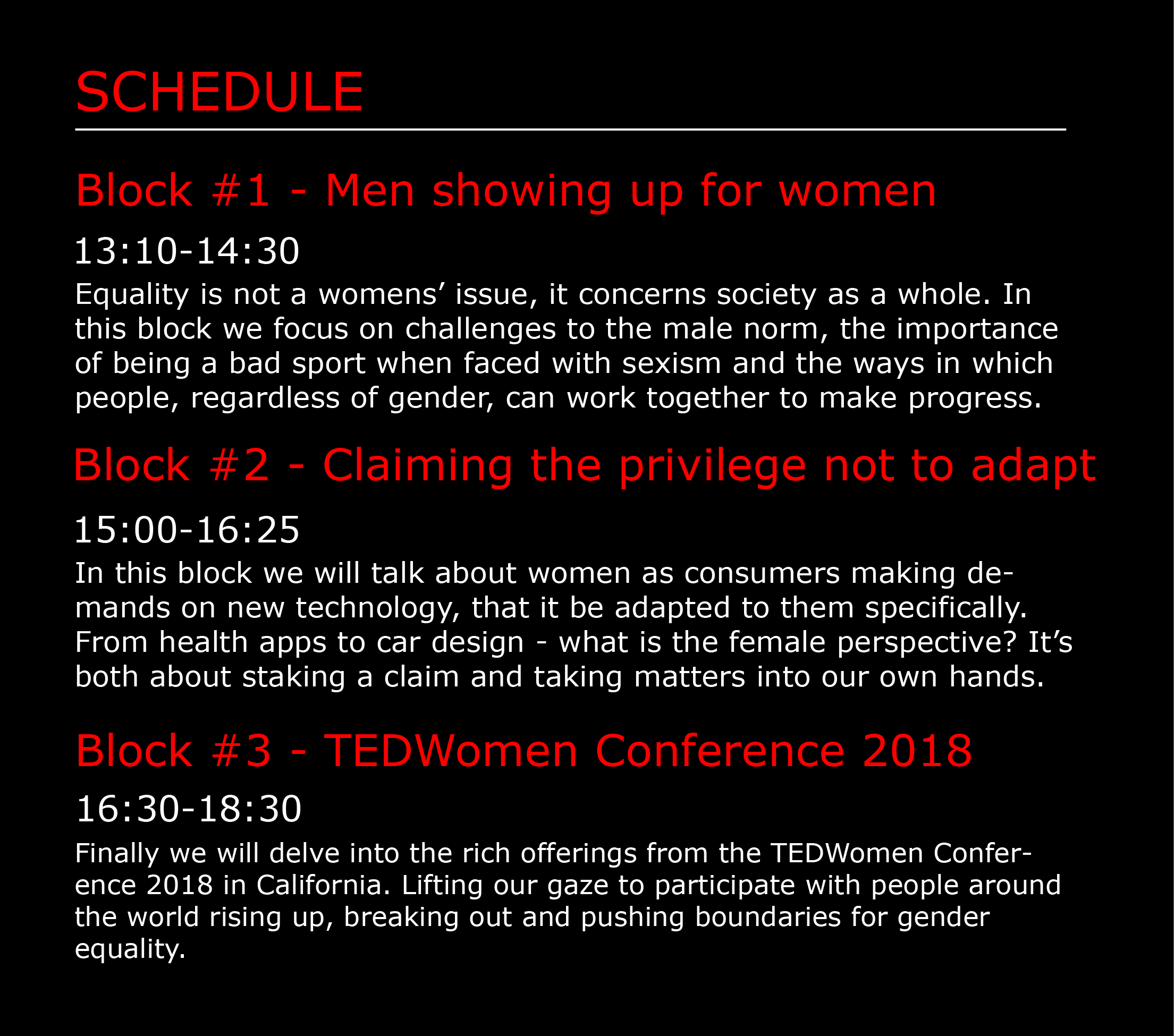 ---
STAY TUNED FOR SPEAKERS WHO WILL BE ANNOUNCED OVER THE NEXT COUPLE OF WEEKS!
---
Are you a KTH student, researcher or employee? Then we've got a message for YOU right now.
If you have an idea you don't bring to us because it's not "good enough" or "ready" - trust us when we say it is.
If entrepreneurship seems too risky or time consuming - we're here to help you handle it.
If you don't want to be a consultant or work in industry - we'll explore the other options.
If you don't identify as a classic entrepreneur - good, let's challenge the stereotype together.
KTH Innovation is about making ideas meet their market, not judging their initial quality. We work with ideas at their earliest stage where no one knows what will fly or fail. You don't need a business plan, a team or a functioning prototype. Your curiosity and drive is plenty.
Take the first step and book a meeting with us today. Our support is free, it's confidential, and there's no application process.
---
IMPORTANT: We have a limited number of tickets for this event, and therefore we ask you to motivate why you would like to attend. By filling out the registration form, you apply for a seat at this event. We will get back to you regarding whether or not you've received a spot by the end of November.
---