TEDxGreenville February Salon - Luv Schmuv

Thursday, February 7, 2013 from 6:00 PM to 9:00 PM (EST)
Event Details
TEDxGreenville February Salon
Luv Schmuv - What's Love Go To Do With It?

What's love got to do with it?  Join us for the final TEDx Greenville Salon of the 2012/2013 season.  It will be a one of a kind event that will include vocal performances; slam poetry; and latin dance performances that represent different interpretations or perspectives on love and relationships.  We will have a cash/credit bar as well as an after-party for those who would like to meet the performers, practice some new moves, celebrate a great year of Salons!

Date: February 7th
Time: 6pm
Location: LABEL (formerly Studio54) 
3715 East North Street, Greenville SC
 
Performers: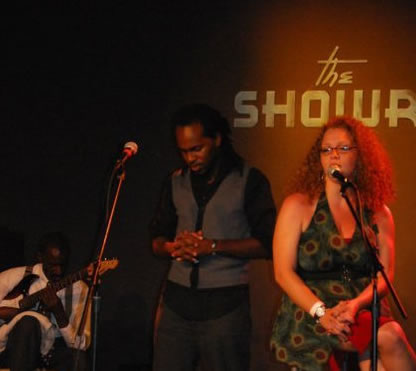 Jenice Pleasant,  Vocalist
Jenice Pleasant is a local up and coming vocalist with a style that can be described as "neo-soul" yet inspired by some of the older R&B and Jazz influences.  She has been singing since the age of 6, following in her mother's footsteps.  Singing was a form of escape for her during a challenging childhood.  Jenice's is known amongst her fans as someone who can capture your attention and your imagination as her vocals pull you into her private world.  She is also a poet with the poets of the Unifyed Sol Poets Upstate of Greenville, SC who perform on a stage every Sunday night at Coffee Underground located at the corner of Coffee and Main.  She can also be found stepping out of her shell at Pretty Pearl Lounge on Main Street in Mauldin.  On Tuesdays, she often likes to share her gift at WineStyles on Pelham Road in Greenville.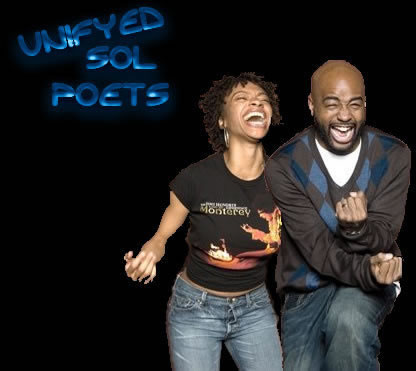 Moody Black aka Robert Mullins &
Kimbi Mullins aka Kimbi The Goddess
Of Unifyed Sol Poets
Representing the upstate of South Carolina, Robert and Kimbi Mullins aka Moody Black and Kimbi the Goddess are spoken-word artists that travel the country to enlighten and entertain. Their union is a symbol of beats marrying rhyme and soul melting with funk: resulting in something so hot that calling it "fire" wouldn't be hot enough! Unifyed Sol Poets is a duo that produces a soulful cleansing through rhythm, energy, and creative word play. Their unique talents and special ingredients of various facets of art make their live shows exciting, fun, and engaging.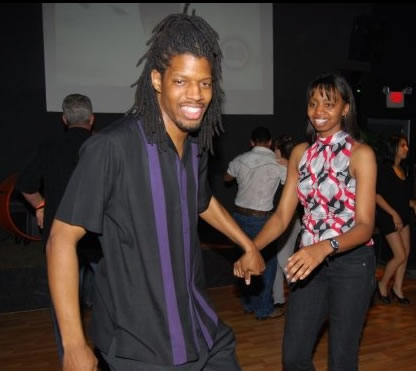 Malik Baxter, Social Dancer/Instructor/DJ
Malik is a premier Salsa dancer and social dance instructor in Greenville.  He started dancing salsa in 2004. He has an incredible passion for all types of dance but salsa speaks to him most. He also DJ's and is now hosting 1st & 3rd Fridays at Phoenix.  Malik will be doing a special performance to highlight the casual Salsa social dance scene in Greenville!  He will amaze you!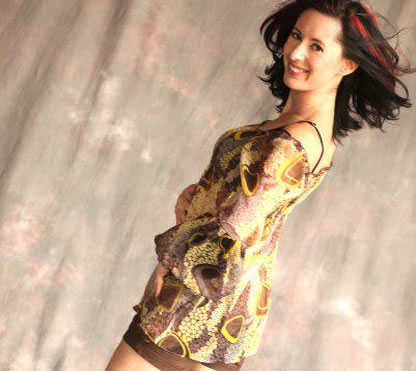 Susan Zaglin, Professional Salsa Performer and instructor
www.salsagreenvillesc.com
SUSAN ZAGLIN, a Greenville Native, is the founder and director of Salsa Greenville SC. Susan has been dancing since she was 7, trained in tap, jazz, modern, and ballet. She minored in Dance at Winthrop University where she trained under Bala Sarasvati, Sandra Neil (Merce Cunningham), and Pilobolus Dance Co. After college, she was a member of Jolie Colour en Movement before discovering Salsa in 2004. She began training in ballroom and various forms of oriental dance (bellydance) and was an original member of Layali Layla Dance Company. In October, 2005 she formed her own dance company, Salsa Greenville SC hosting numerous events, classes, and workshops. She is the only instructor in South Carolina that is both DBM and BBS certified. With a lifetime of experience in small business and over 17 years in real estate law, Susan is known for her keen business savy. With drive, passion, and unrelenting determination, she has secured the Greenville salsa scene.
When & Where

LABEL (formerly Studio54)
3715 E North St
Greenville, SC 29615


Thursday, February 7, 2013 from 6:00 PM to 9:00 PM (EST)
Add to my calendar
Organizer
TEDxGreenville
TEDxGreenville was the first independently organized TEDx event in South Carolina. It all started in 2010 when a diverse, passionate group of TED enthusiasts from around the community came together with the singular goal of bringing an educational and inspirational TED-like experience to Upstate residents.
The TEDx Program is designed to help communities, organizations and individuals to spark conversation and connection through local TED-like experiences. 
TEDx events are planned and coordinated independently, under a free license granted by TED.
Now in its eighth year, the TEDxGreenville movement ignites passions and builds bridges like never before, while highlighting the incredible people and organizations that make the Upstate of South Carolina one of the best places to live on the planet. Yep, we said it. Drop the mic.
TEDxGreenville February Salon - Luv Schmuv