Assemble in lively community and feed your mind from 12 revolutionary, groundbreaking and moving live Talks on the TEDx Stage!
About this event
We've curated a dynamic group of 12 women-identified speakers for you! Messengers from multicultural, contrasting and diverse journeys to talk about the revolutionary ideas informing and inspiring the emerging zeitgest. Be inspired, be moved to take action, and actively participate in creating the kind of community, country, and planet we all envision for ourselves, our humanity and our descendants.
To find out more about our speakers and further event details: www.TEDxDelthorneWomen.com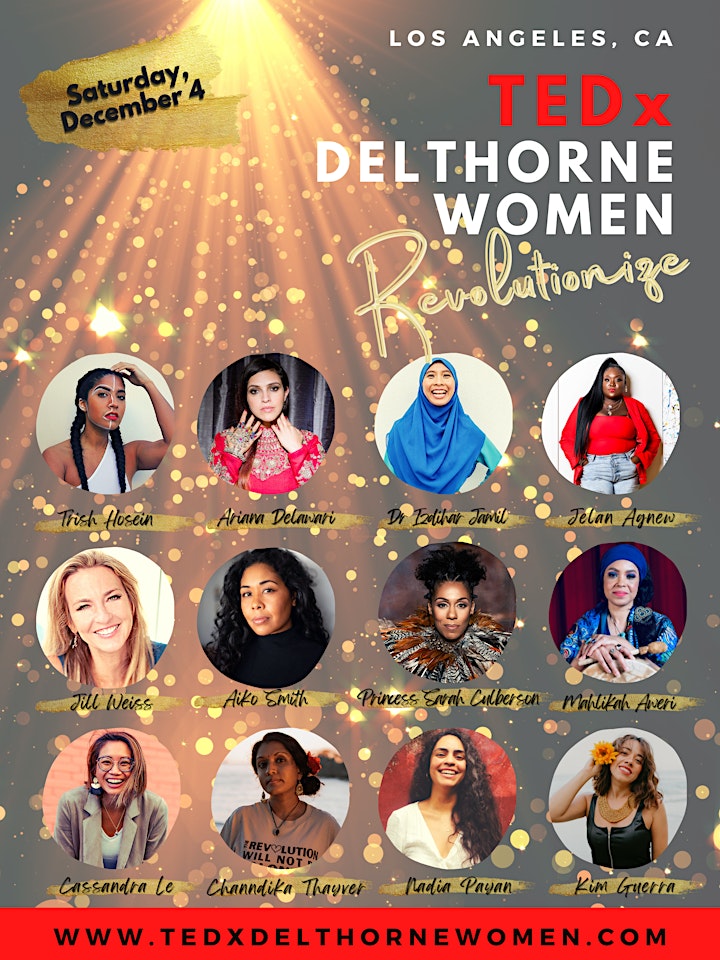 Organizer of TEDxDelthorneWomen: Revolutionize!
At our TEDxDelthorneWomen event, TEDTalks, video and live speakers will combine to spark deep discussion and connection in a small group. The TED Conference provides general guidance for the TEDx program, but individual TEDx events, including ours, are self-organized. These events are organized by passionate people who seek to uncover new ideas and the latest research that spark conversations in their communities.
With our own event and theme, Revolutionize, we're about shining a light on the voices that are revved up about reimagining a new and just society through a revolutionary lens. Not just from a space of dismantling tired, old concepts and fighting oppressive views, but implanting fresh seeds rooted in new imaginings, curiosity and right relationship. Join the revolution!
To find out more about our speakers and other event details: www.TEDxDelthorneWomen.com