TEDxCPP | Overflow Room | The Ripple Effect
Sales Have Ended
Registrations are closed
To stay updated on event details follow us on Facebook, Twitter, Instagram @tedxcpp. Or, visit tedxcpp.com
Sales Have Ended
Registrations are closed
To stay updated on event details follow us on Facebook, Twitter, Instagram @tedxcpp. Or, visit tedxcpp.com
Description
Congratulations! You are registering for one ticket to the "Overflow Room".
This ticket is for the Overflow Room, where you will watch the event on a live stream projector, participate in activities and get the chance to win prizes!
The Ripple Effect: This year's Ted Talks are centered upon the ripples we send through the world every day! Come feel the power of The Ripple Effect as we come together at Cal Poly Pomona to hear incredible speakers drop pebbles of knowledge into our mind's lake.
Speakers:
This event will showcase a diverse group of Cal Poly Pomona Alumni, Professors, Students and Staff all talking about their interpretation of the "The Ripple Effect." In total, 10 speakers are coming to the stage to present their ideas to you! As an attendee, you will witness their performance with other like minded individuals.
These speakers include: Rosanne Welch, Mariappan "Jawa" Jawaharlal (Dr. Jawa), Shayda Kafai, Marc Scarcelli, Michi Fu, Ming Tai, Jason Howarth, Haley Esparza, Casey Hoke & Thomas Dejulio.
Find out more about the speakers at http://tedxcpp.com/speakers/ .
Location:
The "TEDxCPP Overflow Room" will take place at the Kellogg West Conference Center & Hotel, Hill Side East.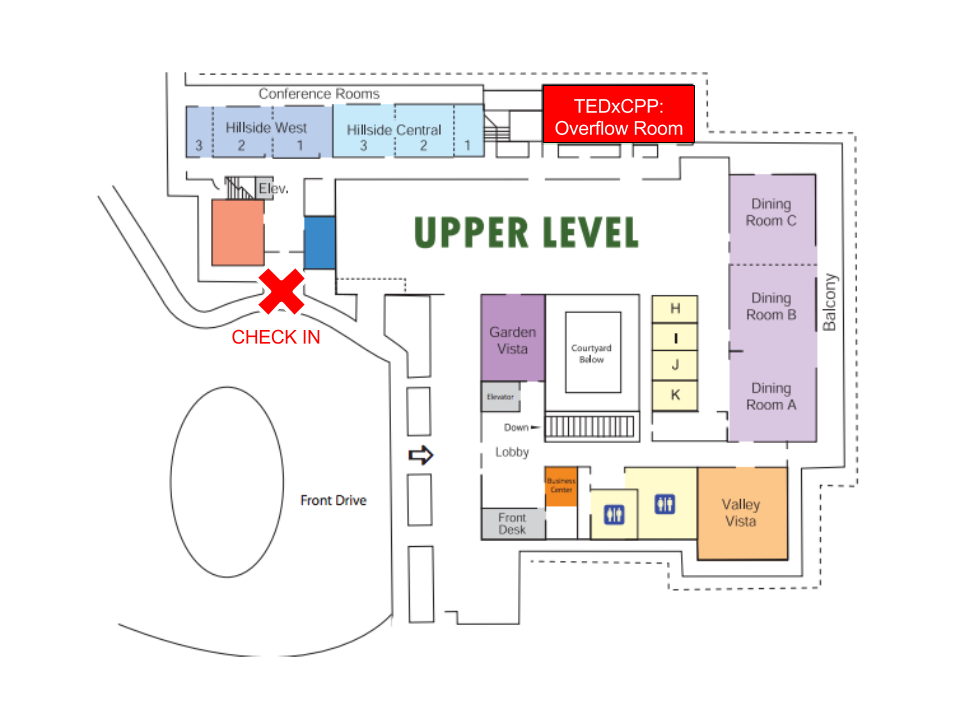 Event Times:
Check In & Food: Kellogg West Hillside East Conference Room
4:00PM - 5:00PM.
Event: Kellogg West Hillside East Conference Room
5:00PM - 8:00PM.
Parking:
All attendees may park in Lot L located at the Kellogg West Conference Center & the Collins College Building. Parking here is permitted only for the duration of the event.
(https://www.cpp.edu/maps/dynamic/?structureID=Pk-L)
Event Background:
TEDx is a program of local, self-organized events that bring people together to share a TED-like experience. Our event is called TEDx CPP, where CPP stands for Cal Poly Pomona and where x=independently organized TED event. At our TEDx CPP event, TEDTalks video and live speakers will combine to spark deep discussion and connection in a small group.
Where can I contact the organizer with any questions?
tedxcpp@gmail.com or on our Facebook page.