About this Event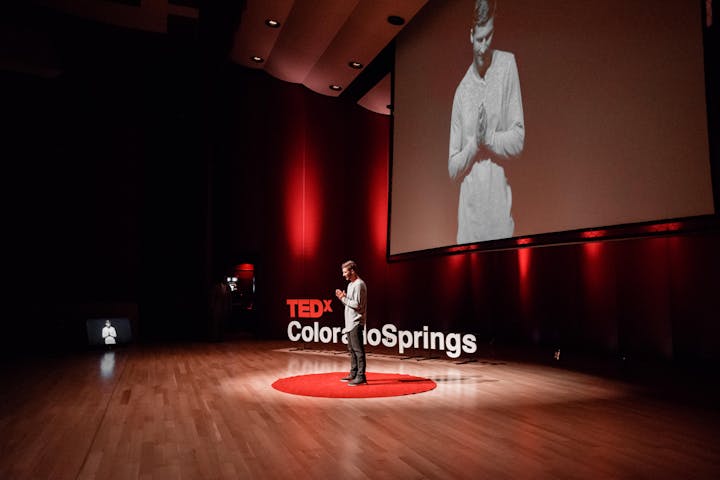 Scroll down to meet all our speakers!
In May 2019 we hosted our first "reboot" event, growing our attendance 5x overnight, and hosting at the Ent Center. We dipped our toe in the water during that event, but now we're ready to make a splash. This September we'll be hosting our second flagship event of the year, where we explore a whole new side of our annual theme, Frontiers.
For a limited time you can get tickets for as low as $20. Don't hesitate.
While our event is hosted at the ENT center, our ticketing & greeting experience is run solely by TEDxColoradoSprings Volunteers. We can't wait to see you there!
Again, our event will include not just every single one of the breath taking perspectives of the speakers below, plus several performances, but also 8 INCREDIBLE PERFORMANCE POEMS. We've never been so proud of Colorado Springs as we are this week. We can't wait to see you there!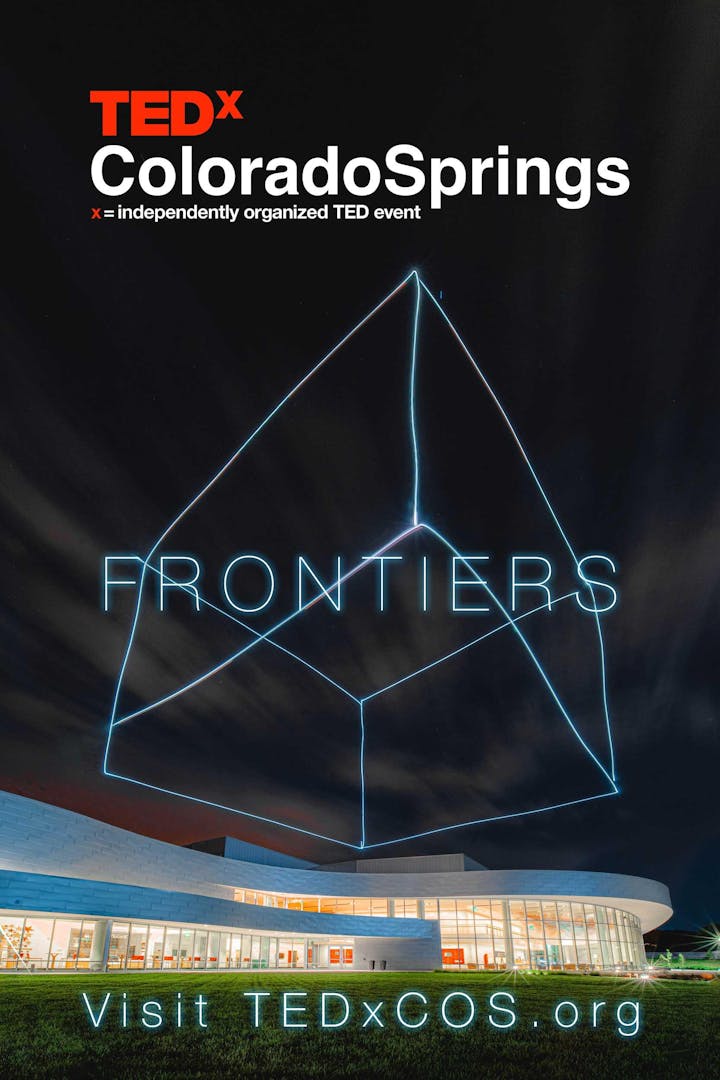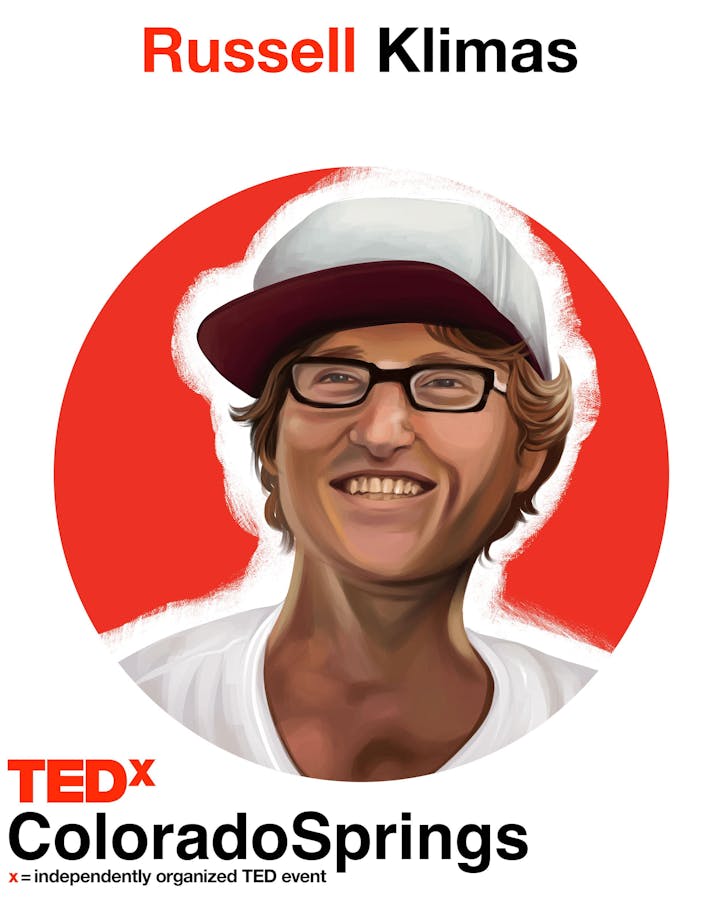 Russel came to us with a talk about surviving cancer and ended up giving a talk about light painting with drones. You never know what'll happen when you apply to speak for TEDxCOS, thanks to our wild and crazy, completely yeehaw, talented but sometimes out of control speaker coaching team! :P ⠀
⠀
Russel took the picture for our incredible poster for this event, and will be diving into an art form that very few people in the world even know how to practice!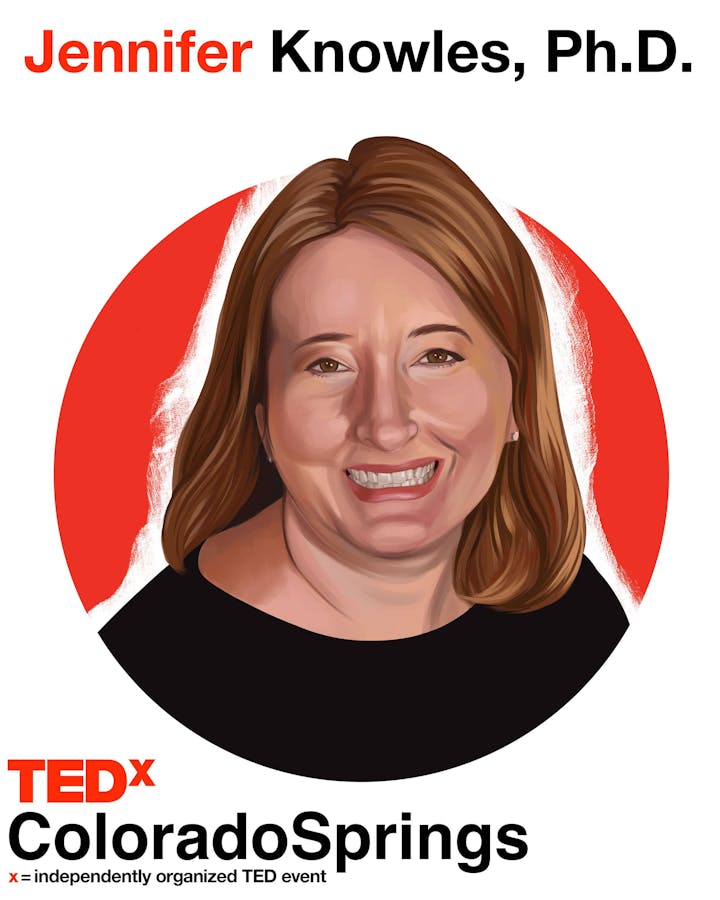 This is Dr. Knowles. You may know her as the lemonade stand mama. She's been featured everywhere from the local news to the Wallstreet Journal for her grassroots campaign to make neighborhood lemonade stands legal. Because apparently, they were illegal. What a problem.⠀
⠀
If you got a problem and you want to know how to solve it by changing STATE LAWS like it's no big deal, this is the TEDx talk for you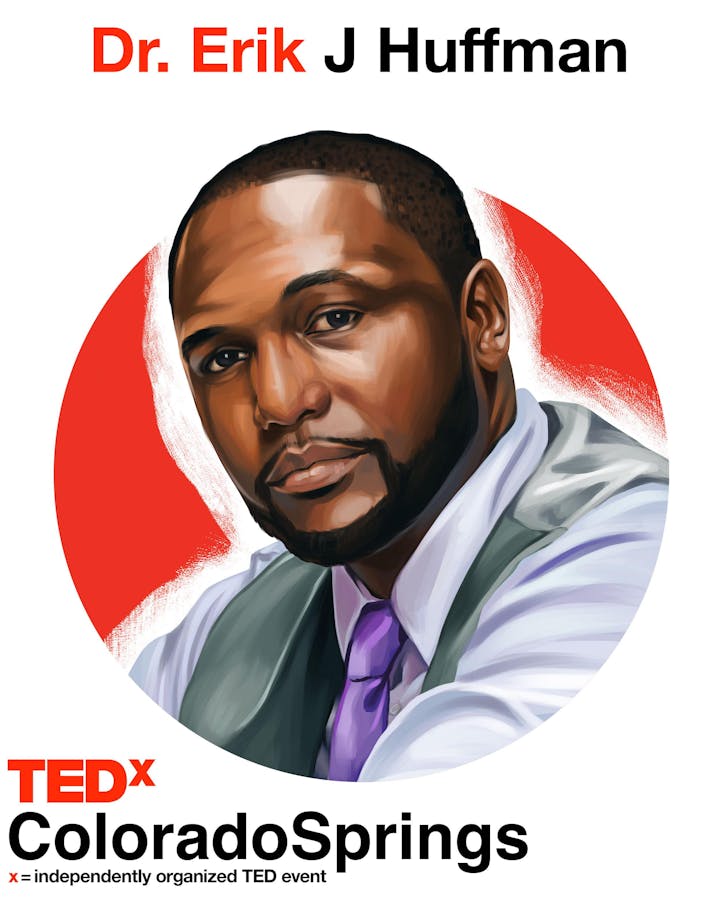 This is Erik, or more formally, Dr. Huffman. He's a cybersecurity expert, and he'll be talking about the one time even *he* almost got phished, and the implications for all of us.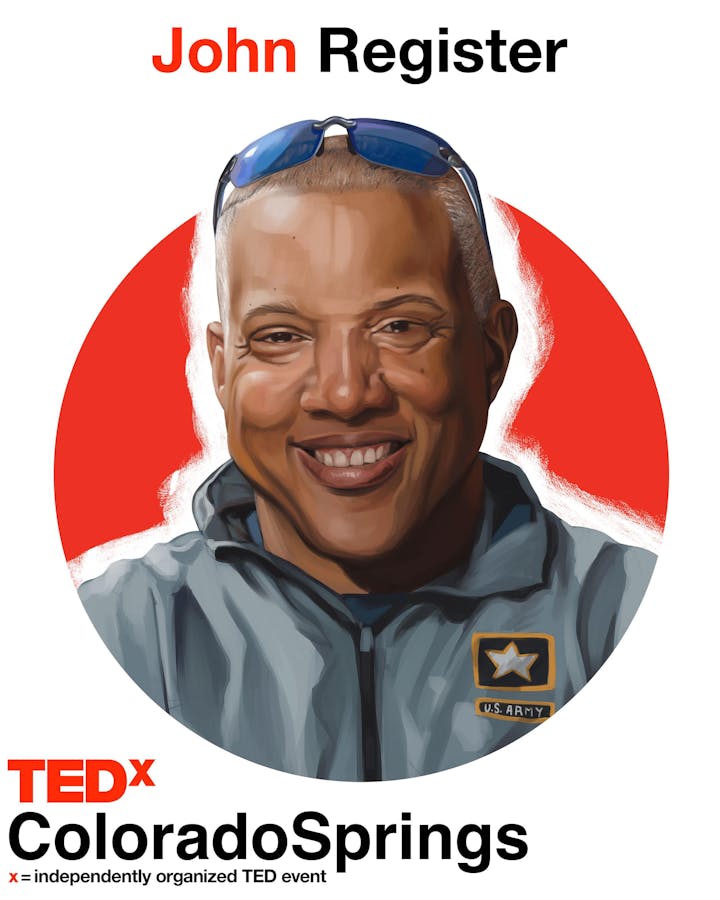 John Register arrives on our stage this Saturday to challenge the idea the "tolerance" is a good word. Do you want to be tolerated or appreciated? We'd tolerate it very much if you bought some tickets to our event. :P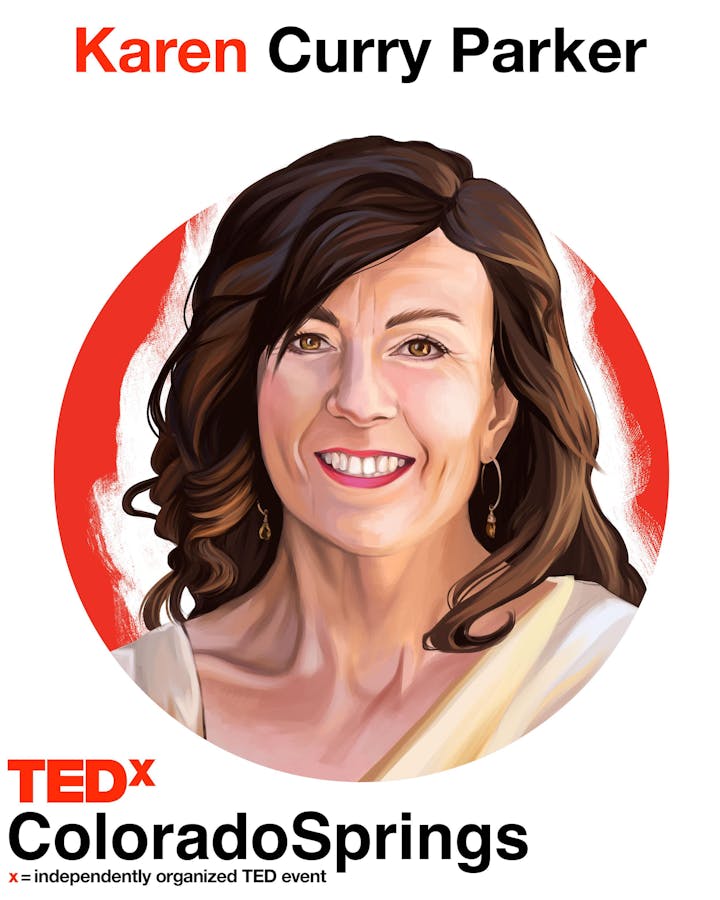 What if all the articles you've read about burnout were wrong... what if there's another cause? Karen will be diving into her research to explore how trauma relates to burnout in fascinating ways.
In times when it's harder and harder to tell which news is fake, Roger comes to us with a story about a newly discovered earth orbit and how he consulted with orbital engineers, fellow science fiction authors, scholarly resources of all kinds, various software platforms, and other writers he found online during his decade long research process. ⠀
His talk will spark your imagination and have you thinking about the planet you live on in completely new ways. If you're ready to explore your relationship with our planet and its satellites and join Roger in exploring how we can more accurately understand ourselves and our world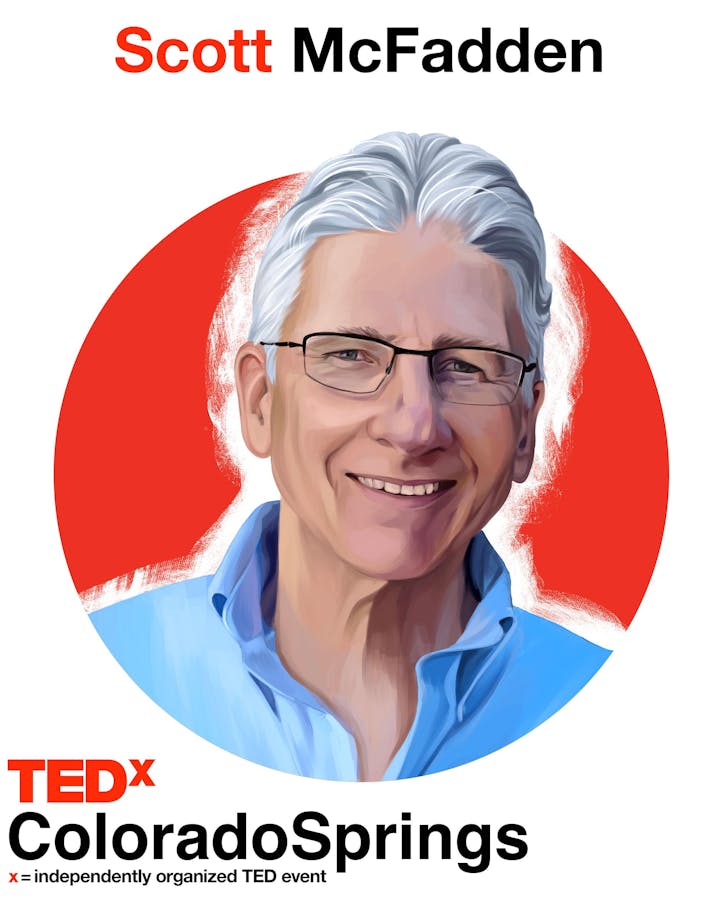 Those of us that have experience with addiction in our personal lives or families know that recovery is a verb, not a single moment. Scott is talking about how we can make adjustments as a culture to make recovery more accessible, widely talked about, and achievable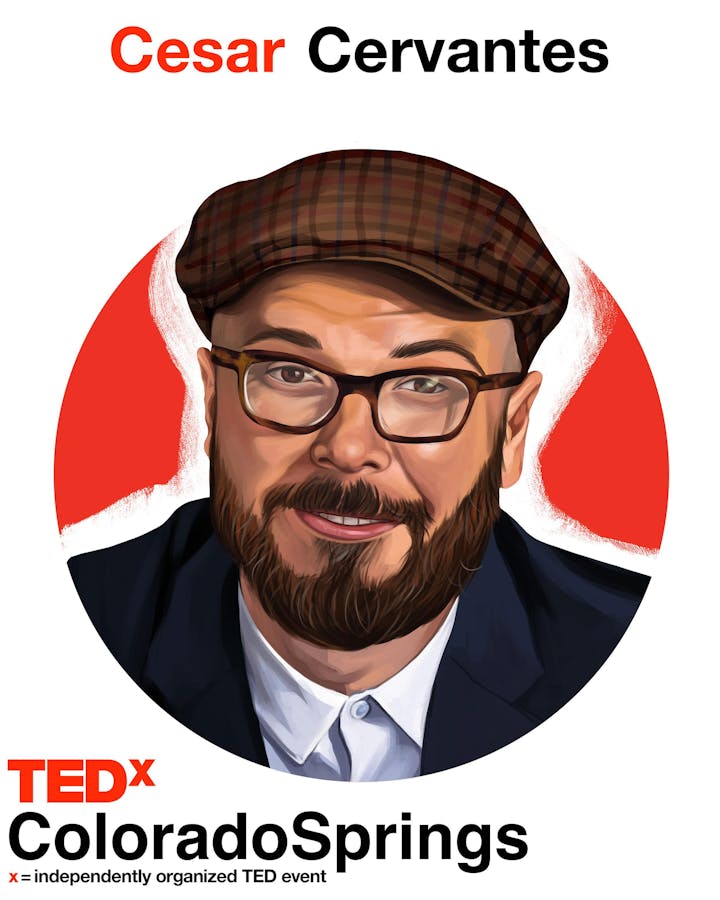 What does your manager have with famous standup comedians? Probably not a lot. Well, that's what you think until you hear Cesar.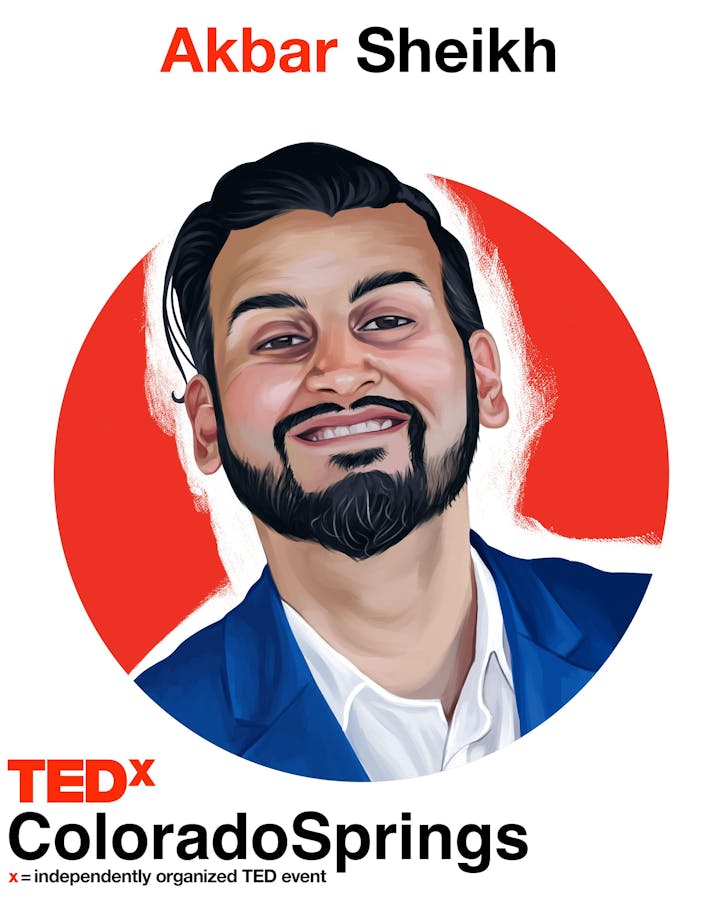 What if the key to getting more was giving more? Akbar thinks it is, and maybe you'll agree. In his talk you'll hear how he went from homeless to millionaire not by taking or making, but by giving.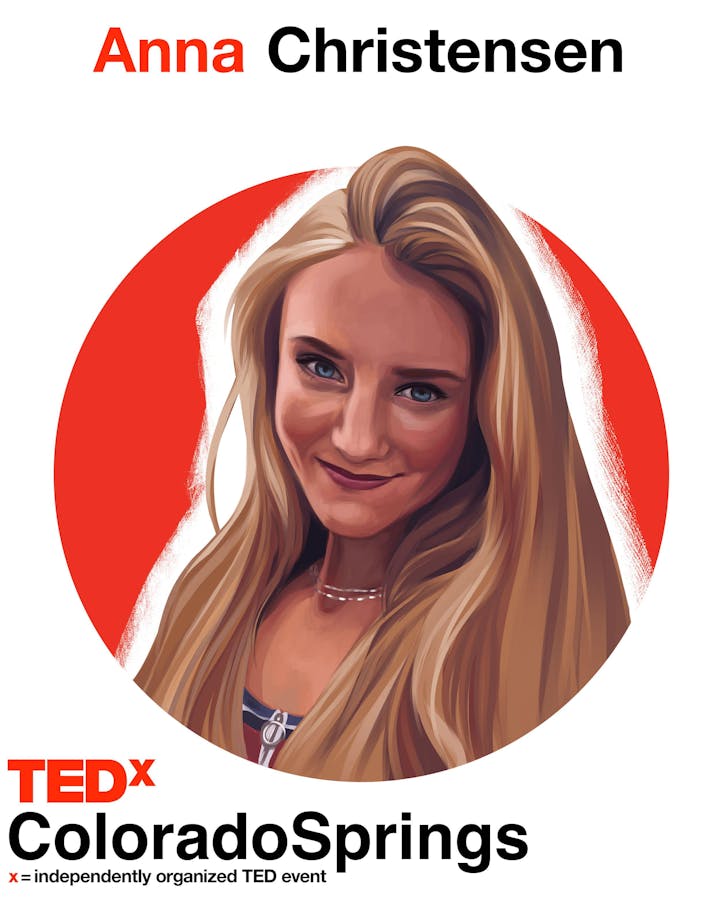 Anna is a highschooler who's out to change the world. Come next Saturday to hear her talk about ethics, challenging the status quo, and exploring ways you've never thought of to make a real impact, even when you feel powerless. The kids these days...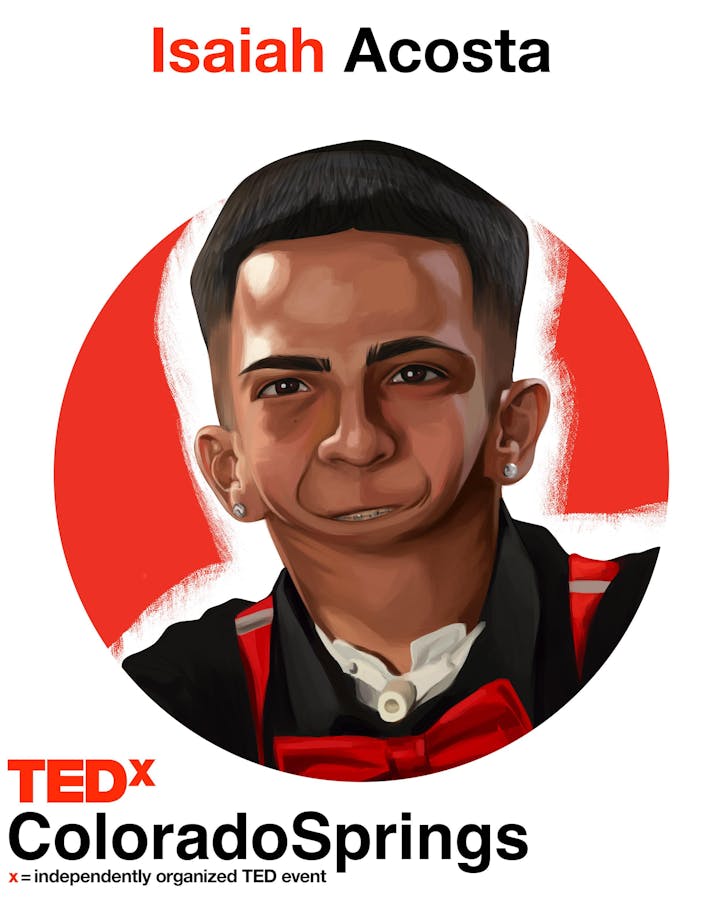 Isaiah knows better than any of us that you don't need a voice to be heard. And he knows the power of being heard. He'll be sharing his incredible perspective on life from our stage.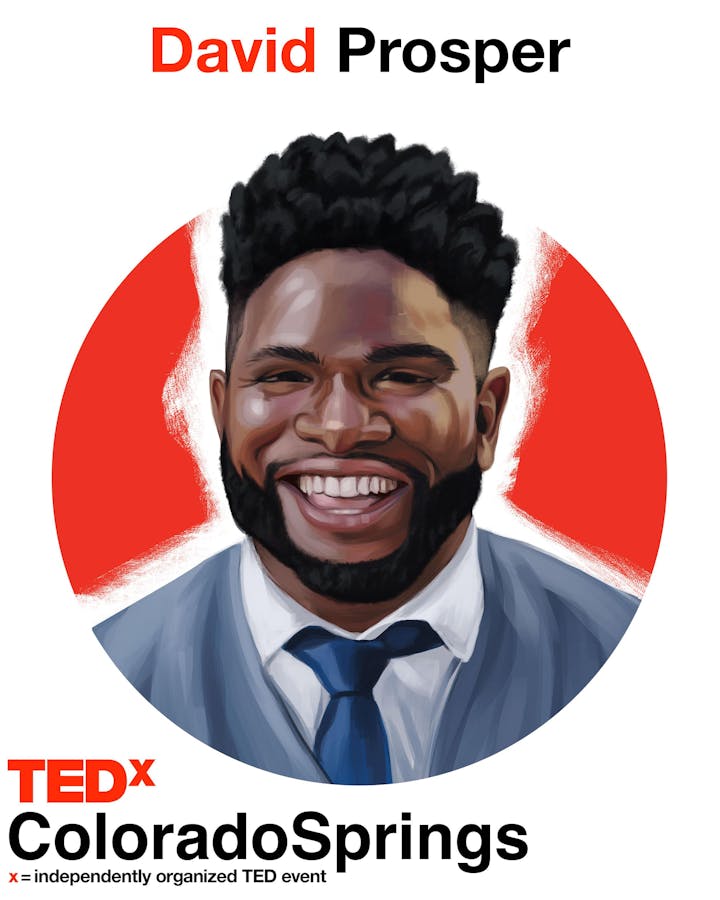 David grew up with what he calls, graciously, "poor leadership" (relatable?) - and he knows from experience as a kid and now as a parent that the language we use with each other can make the difference between inspiring each other to grow and do our best, or seeding fear. He's going to explore his experiences in more than just talk form, and you'll have to see it for yourself.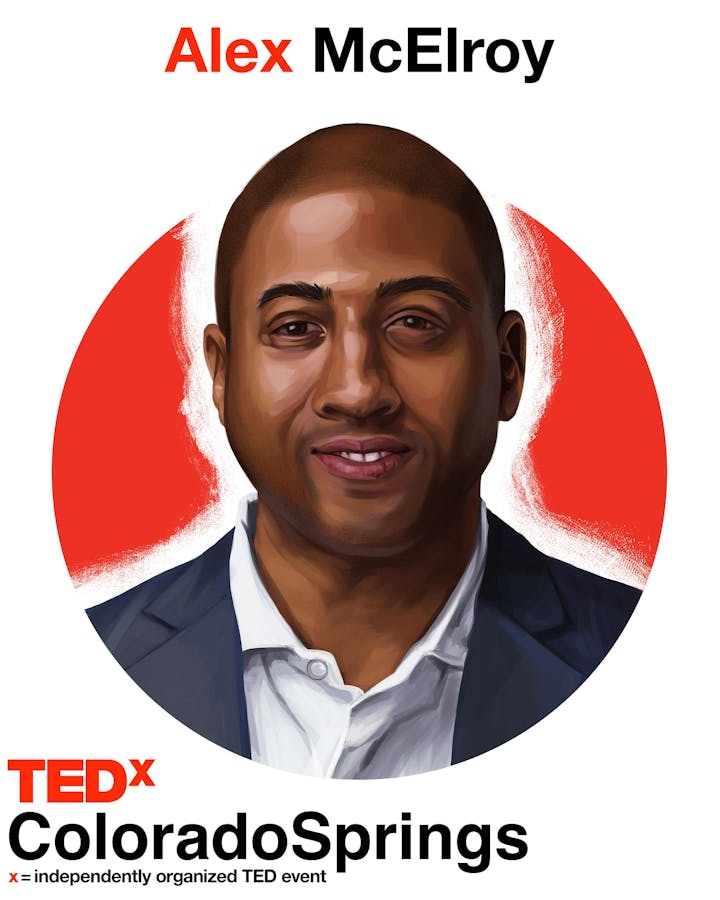 Alex has a very interesting distinction he'd like to highlight - between choices, which open options, and decisions, which close options.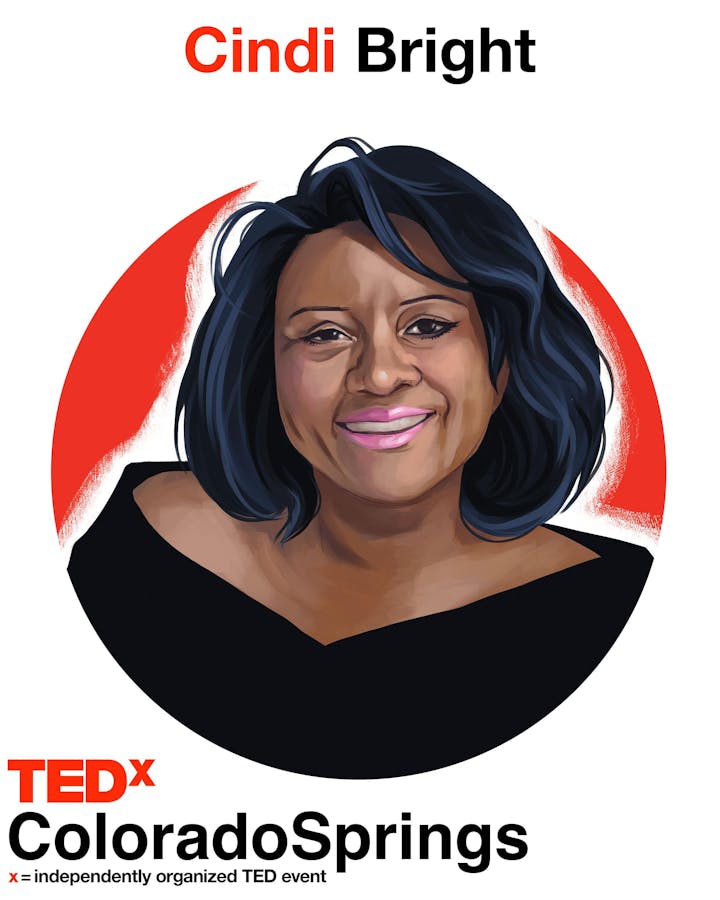 Cindi has made a career of consulting on various diversity related issues, and often highlights how she's half German and half Arkansas descent. She summarizes her talk in this simple phrase: "I am not who you think I am. You are who you think I am." She says the shape of our hearts informs how we see those we live and work with, and her talk will explore how that awareness applies to our individual lives, and our country as a whole. We're honored to have her on our stage.
Laurianne is a multi-talented performer storyteller who will be bringing a deeply personal story with her to our stage, along with her guitar. Prepare to have goosebumps as you hear her voice echo through the venue with a story that might just move you to tears.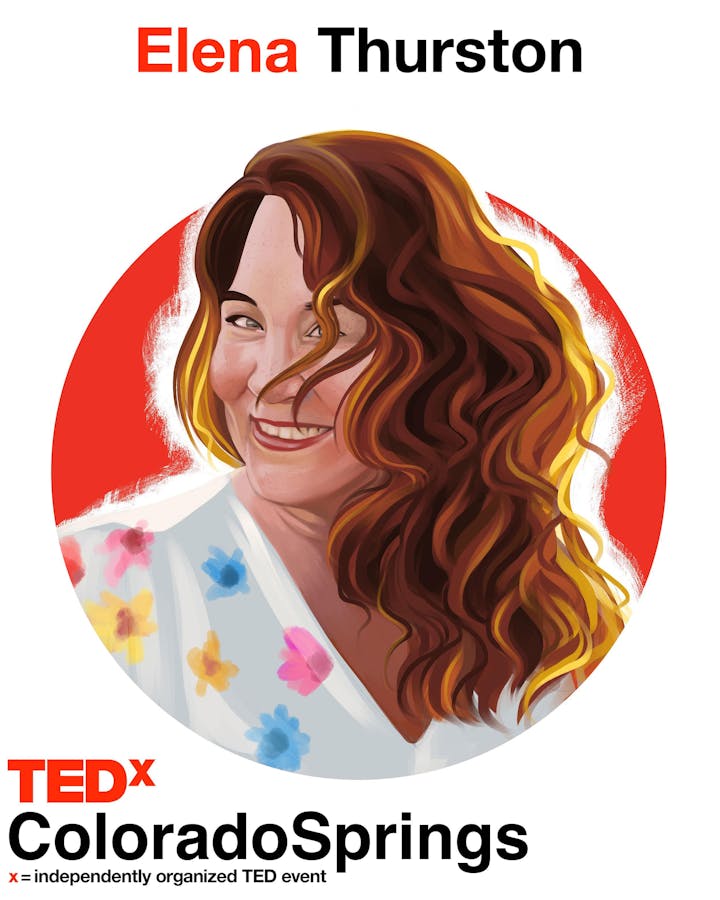 Elana's message about the power of stepping back from your judgements - even if you think of yourself as a non-judgmental person - will change how you think. You won't believe how this practice changed her life, but you see it in her portrait, don't you?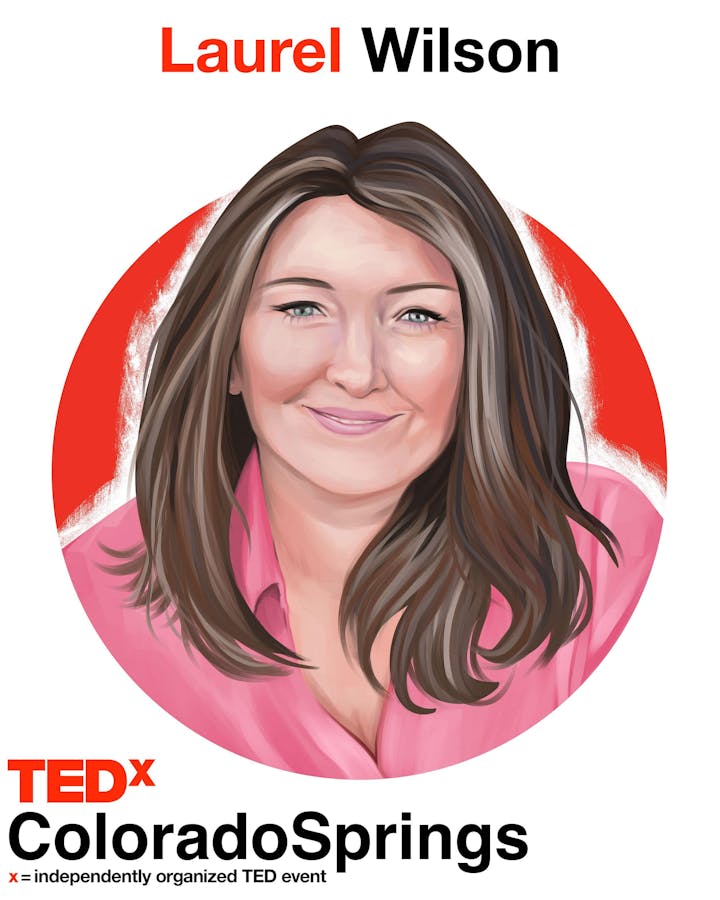 As a perinatal professional, Laurel has focused her twenty-six year career on offering the latest evidence-based information to help update professionals on practices, policies and the hot topics in lactation. She spends the majority of her time as an International Keynote Speaker at conferences and offering perinatal workshops to nurses, doctors, midwives, public health, WIC, and community support professionals. Laurel will be connecting the latest research to parents' everyday practices to inspire us all to find ways to eat, grow, and develop more effectively.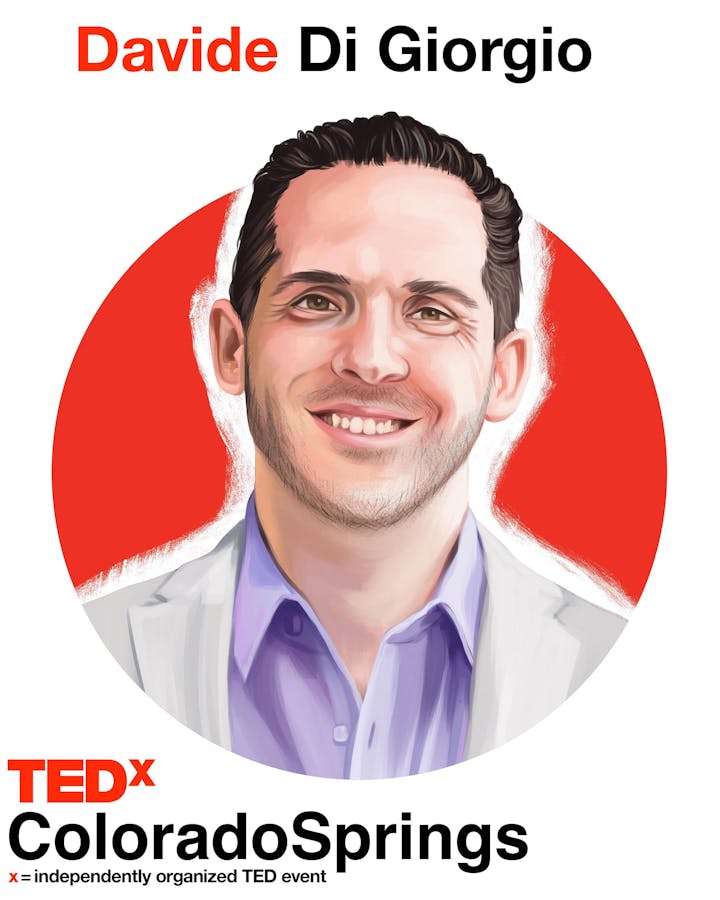 Davide caught our attention with his enormous ambition. He lives his mission and his talk is just one aspect of that mission. As you continue to scroll through social media after you see this post, think a little bit about how you can celebrate the people in your life that you admire, rather than comparing yourself to them.
I hope by now you've decided to be at our event on Sept. 28th, where Davide will blow your mind with his take on what he learned during his career as a music teacher and theater instructor.
We're so excited for this Saturday! See you there!