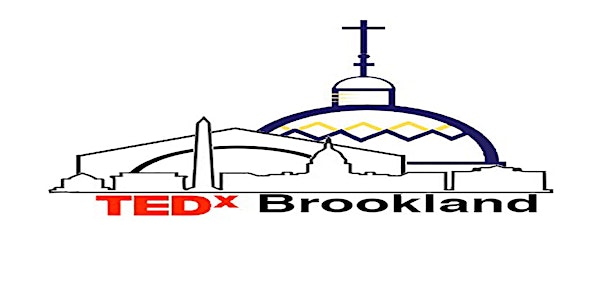 TEDxBrookland
Attendees will experience a riveting display of speakers and performances which will engage, educate and entertain. It is a must-see!
When and where
Location
Archbishop Carroll High School 4300 Harewood Road Northeast Washington, DC 20017
About this event
FOR IMMEDIATE RELEASE
August 9, 2022
Contact: Cherie A. Ward, Ph.D.
Executive Producer/Event Coordinator
tedx@tedxbrookland.com or 202-246-0017
S.T.E.M.: Striving Towards Excellent Minds
Washington, DC – TEDxBrookland 2022, is in its inaugural year as a community engagement event, which will take place on October 8, 6:00 p.m. in the McMahon Theater, (Doors open at 5:30) on the campus of Archbishop Carroll High School, 4300-Harewood Rd. NE, Washington, DC 20017. Hosted by Allison Seymour, Get Up DC, Anchor, the event has been curated to awaken the emergence of new ideas, scientific discoveries, and individual growth and development, while expanding one's mind towards excellence! The global dynamic of the conversations will exceed traditional ideologies for greater impact towards the greater good of local, national and international communities. Attendees will experience a riveting display of speakers and performances which will engage, educate and entertain. It is a must-see, interactive and musically explosive event that welcomes attendees of all ages and free to the public.
Centered on, "ideas worth spreading," the theme, "S.T.E.M.: Striving Toward Excellent Minds" will be explored through live and recorded presentations on an incredible range of diverse topics (including storytelling, why bitter can be better, the connection between quantum science and faith, the resilience of the mind, pivoting with purpose and more. Other highlights include the performing arts of music, song, and dance. Speakers include: Dr. Sheila Brooks, CEO & President, SRB Communications, Richard Dyer, "SVP, WUSA9-TV/TEGNA, Cardinal Wilton Gregory, seventh Archbishop of The Roman Catholic Archdiocese of Washington (D.C.) and the first African American Cardinal in the Catholic Church, Dr. Philip Kurian, Principal Investigator and Founding Director, Quantum Biology Laboratory, Howard University, Jade Mathis, Esq., Public Attorney and Mathis Family Matters Reality Show, Professor Dana Williams, Dean, Howard University Graduate School. Additionally, entertainment will be provided by the Wong People Dancers and the Urban Nation Freedom Choir, under the direction of Rickey Payton.
TED is a nonprofit organization dedicated to spreading ideas, usually in the form of short, powerful talks (18 minutes or less). TED began in 1984 as a conference where technology, entertainment and design converged. Today, topics range from science to business to global issues in more than 100 languages. Independently run TEDx events help share ideas in communities around the world. The organization passionately believes in the power of ideas to change attitudes, lives and, ultimately, the world.
TEDxBrookland is sponsored by Whole Genome Science Foundation, Inc., a 501(c)(3) research education organization, and supported by Archbishop Carroll High School.