Description
Learning from History: Applying the innovation and ideas from the past to create a better future. Exploring ideas that were ahead of their time, ideas that matter.
Join us for an incredible event featuring...
New Yorker Cartoonist Liza Donnelly: Cultural Codes & The New Yorker Cartoon
Motivator/Survivor & Best Selling Author Jennifer S Wilkov: I Survived Prison-What Really Happens Behind Bars & Beyond
Business Strategist Will Corrente: The Rewards of Failure

South St. Seaport Museum Educator Jacqueline Langholtz: Mapping Manhattan-Downtown Streets & Stories
Generational Expert Wendi Wasik: Women- Youth & Wisdom at Any Age

Best Selling Author & Life Coach Michele Mattia Melis: The Day The World Stopped Turning -Experiencing 9/11 One Block from Ground Zero
Tea Historian Marjorie Wilkov: How The Duchess Made History With Tea

Natural History Museum Scientist Melanie Stiassny: Learning from Ancient Fish

Social Activist & Entrepreneur Malcolm Arnold: Apprenticeship and Technology
thought-provoking TED videos
and a chance to meet, schmooze, and network with other enlightened, curious folks.
Curated and hosted by Leadership Expert Holly Landau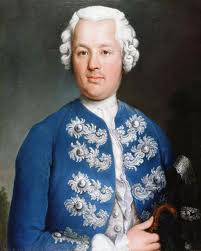 Registration: 12:30-1pm
Event: 1-5pm (includes an "afternoon tea" break with refreshments)

Reception - Cocktails/Appetizers/Discussions/Networking: 5-6pm (included in your ticket price)
We look forward to a stimulating event! For more event information, please join us on Facebook.
Watch our video on YouTube!