Event Information
Location
Old Main Chapel
1600 Pleasant St
Boulder, co 80302
Description
The Boring Company is working on projects in LA and Baltimore. What would happen to the Boulder Denver commute if it only took 12 minutes? This salon will be moderated by Peter Vitale.
How would this impact urban planning goals for Boulder and the cities between here and Denver?

Would this help resolve the issue of 60k in-commuters a day?
Come hear and discuss these and other topics.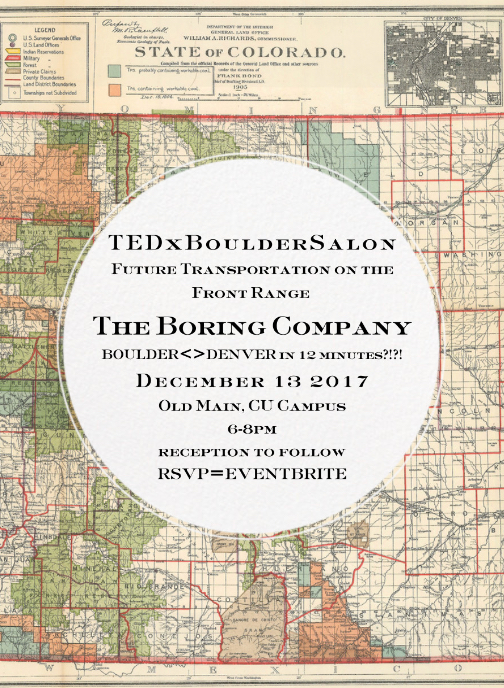 Date and time
Location
Old Main Chapel
1600 Pleasant St
Boulder, co 80302