About this Event
Join other TEDx attendees for an activity before the speaker sessions begin. Challenge your problem soliving skills under pressure, learn through art, or balance your heart chakra with a guided meditation. Choose an adventure that gets your mind and body ready for a day of shared ideas.
Space in each Adventure is limited. A general despriction is included under each ticket type. All Adventures will take place in the Heritage Center or on the grounds. Exact locations and full descriptions of the Adventures can be found at www.tedxbismarck.com.
Admission is included with your TEDxBismarck ticket. These Adventures are ONLY offered to TEDxBismarck ticket holders.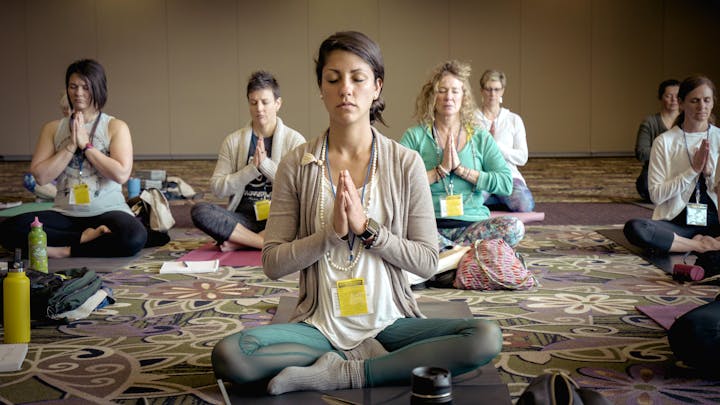 Chakra Balancing Guided Meditation
Led By: Kim Olson, Sacred Center Yoga Studio & Reiki Healing
Where: Great Plains Theater, ND Heritage Center
When: 10:00 - 11:30 AM
In the precious human body we can agree that more exists UN-Seen than SEEN, in fact; having a physical body is only one layer of seven. Seven layers work together to comprise the energy of your being. Consider that every layer of our "body" has its own set of seven major chakras. This creates a total of 49 energetic points that project what we know as the Aura.
This meditation focuses on centering the heart chakra within each of our 7 bodily layers; these are your 7 heart centers. You will be guided to the physical points that correlate to each heart chakra. We will relax and connect to these medial points with the use of gentle self massage and the assistance of a sound bath of Tibetan Singing Bowls. Come to cleanse and balance the heart, in every layer of your existence.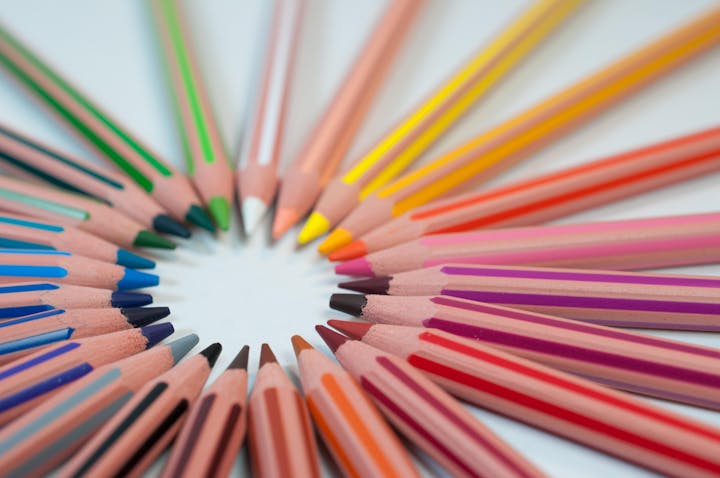 Sharing Your Style - Present Who You REALLY Are!
Led By: Kim Konikow, ND Council on the Arts
Where: Lecture Room A, ND Heritage Center
When: 10:00 - 11:30 AM
This is evident in how you speak about yourself, the materials you print and distribute, and visuals that may appear online.
So, what does art have to do with personal and professional development? Join us to find out! Learn how to better utilize creative skills you already possess in this interactive Adventure, and develop a few more to help get to the next level – however YOU define that! Bring along your business card/brochure – feedback provided!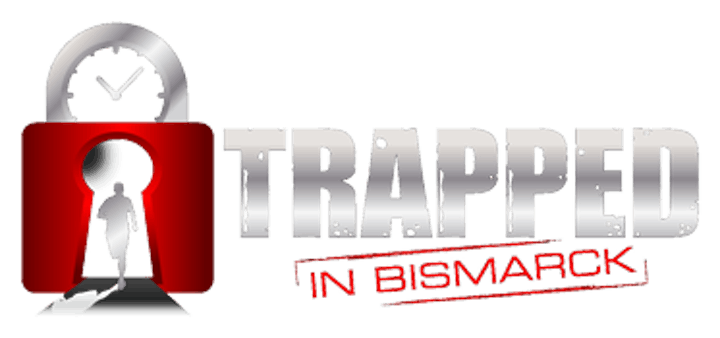 TRAPPED in Bismarck Goes Mobile!
Who: Travis Walterson & Staff
Where: South End of ND Heritage Center Parking Lot
When: Part 1, 10:00-10:45 AM | Part 2, 10:45-11:30 AM
Perfect for parties, corporate events, team building and even date nights, TRAPPED in Bismarck is the perfect party puzzle destination and this time, they're coming to YOU with four different mobile escape rooms!
Work together in teams of 4-5, putting your communication and puzzle-solving skills to the ultimate test. Uncover clues, make connections and find the right solution to escape the room.
You may come with a team, or form a team onsite. Each room will take about 15 minutes to complete so you'll have time to try more than one!