Sales Have Ended
Registrations are closed
Thank you for helping us put Ideas In Action; we can't wait to see you at TEDxBeaconStreet!
Sales Have Ended
Registrations are closed
Thank you for helping us put Ideas In Action; we can't wait to see you at TEDxBeaconStreet!
Description
TEDxBeaconStreet 2017
NOTE: This registration page is for Nov 18th at the JFK Library Only. Follow the link below to the other registration page for the Brookline Teen Center and Lincoln School.
Registration FAQs HERE.
Waitlist info and instructions HERE.
TEDxBeaconStreet is bigger than ever! Now in its sixth year, Ideas in Action will spread across two weekends and two spaces: its cherished founding venue at Lincoln School in Brookline and at the landmark JFK Presidential Library & Museum in Dorchester two weeks later. Please register for the events at the Lincoln School separately (links below)!
In celebration of the centennial of John F. Kennedy's birth, join us for a series of talks organized around the values that President Kennedy championed: courage, service, innovation, and inclusion. This is the first time a TEDx event has been held at the Library, and we have lots of special surprises in store.
SCHEDULE
Check out our full schedule with speakers HERE.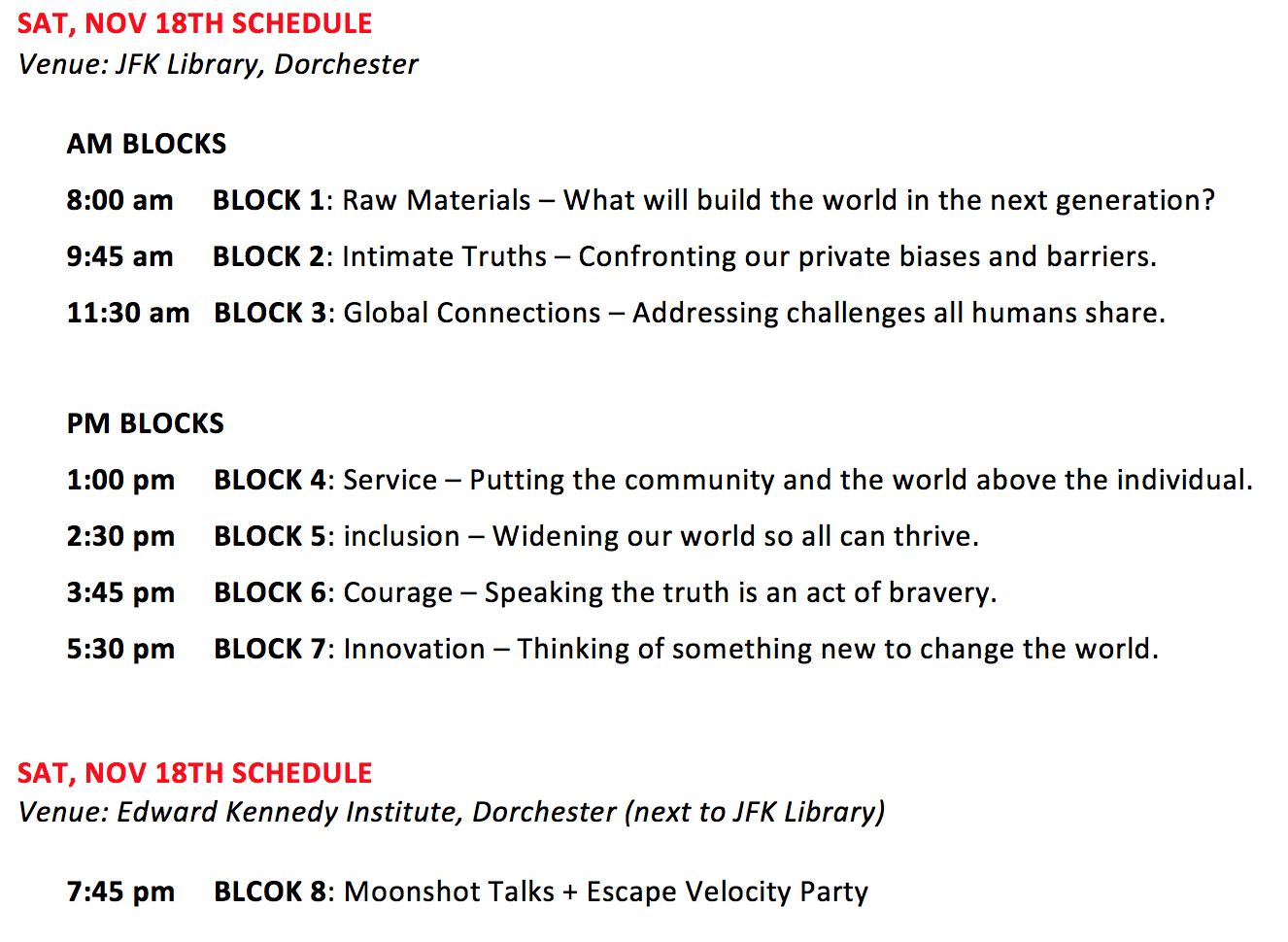 =============================
SPEAKERS
Meet the speakers HERE.
We have a GREAT line-up of speakers to help celebrate our sixth year! We'll hear from a former white house communications director, 3 astronauts (1st Iranian woman in space, 1st African American in space), deputy prime minister of Irelnad, glass artist, a governor, kanun player, sex therapist, human rights leader, US Ambassador, Harvard and MIT researchers, entrepreneurs, musicians, surgeons, athletes, hackers, and many more!

`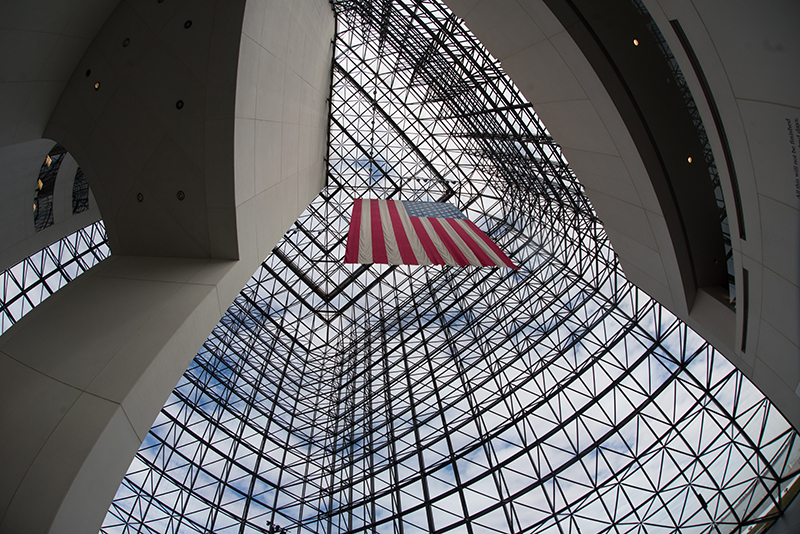 =============================
DIRECTIONS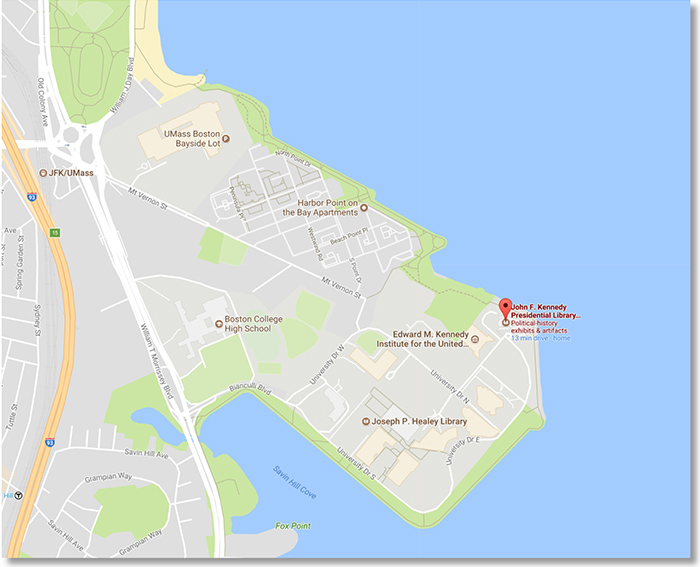 =============================
Other TEDxBeaconStreet Events
Please register for our events at the Teen Center Nov 3rd and the Lincoln School Nov 4-5 separately!
NOVEMBER 3, Brookline Teen Center - Celebrate the kick-off of TEDxBeaconStreet 2017 and mingle with our amazing speakers and other awesome members of our TEDx community. REGISTER HERE.
NOVEMBER 4-5, Lincoln School – Saturday morning kicks off with TEDxYouth@BeaconStreet, a grouping of talks that hold special appeal for intergenerational audiences. TEDxBeaconStreet continues through Sunday, exploring amazing ideas and stories about education, technology, justice, health, the arts, and more. REGISTER HERE
Event Schedule Overview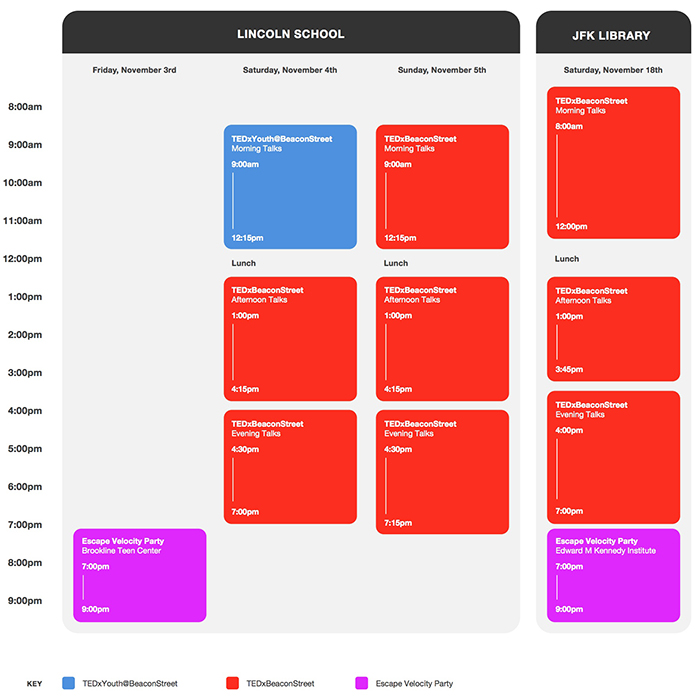 =============================
Our vision is to bring together impactful ideas through our community platform in order to spread those ideas and set them into action. Our priority is building an engaged and thoughtful audience, and we're thrilled to include you! If you love TEDxBeaconStreet and want to be more involved, tell us your superpower HERE.
Do you know someone else who should attend? Forward to friends, colleagues, and family, or share on social media using our hashtag #TEDxBeaconSt. Stay informed by following us:
https://www.youtube.com/c/TEDxBeaconStreet
https://medium.com/@TEDxBeaconStreet
https://www.facebook.com/TEDxBeaconStreet
https://twitter.com/TEDxBeaconSt
https://www.instagram.com/tedxbeaconst

For more information, visit: www.tedxbeaconstreet.com
Questions? info@tedxbeaconstreet.com