TEDxBayArea May 2013

Tuesday, May 28, 2013 from 6:30 PM to 8:30 PM (PDT)

Mountain View, United States
Event Details

Featured Guest: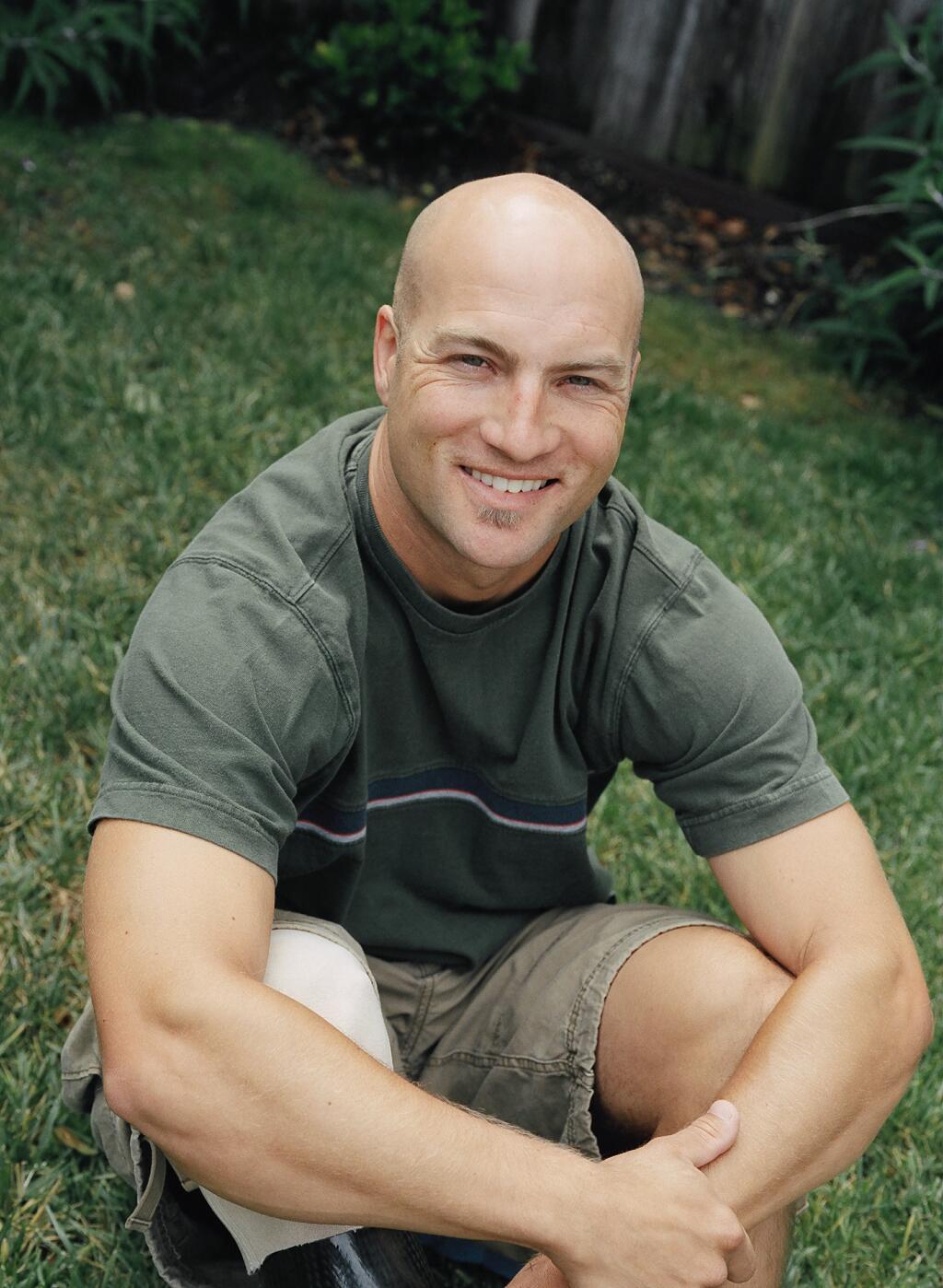 Chad Crittenden
Creating Outcomes We Want One Foot at a Time
As a Cancer Survivor, TV show contestant, and accomplished athlete, Chad Crittenden has achieved many things in the hopes of inspiring others. After major surgery, and against the odds, he has faced challenges with optimism and courage, showing us that we are able to shape our circumstances in order to create the outcomes we want. 
About our speaker.
After teaching 8 years as a primary Bilingual teacher, Chad Crittenden was diagnosed with Synovial Sarcoma, a rare and deadly form of cancer. A drastic decision was made to have major surgery, which eventually saved his life. After an amazingly speedy recovery, Chad was chosen to compete on the TV show Survivor Vanuatu: Islands of Fire. Chad excelled on the show, using his exposure on TV as a way of illustrating how one can overcome obstacles, and he's never looked back. During his post-Survivor years, he has been sponsored for dozens of triathlons, including XTERRA. Chad has also competed and won medals in Snowboarding and Mountain Biking, went on to complete the NYC Marathon, and in September of 2012, reached the summit of Mt. Kilimanjaro as part of the CAFrica team. This expedition was successful in raising significant funds and awareness for the Challenged Athletes Foundation. Chad lives in Northern California with his family of 4, has been cancer-free for 10 years now, and feels very fortunate for all that he has.
As usual, we will start with gourmet dinner, wine and networking at 6:30 pm, this will follow with featured talk and Q&A session!
Gourmet dinner and wine are included!
---
Join Us:
---
"This independent TEDx event is operated under license from TED."
About TEDx, x = independently organized event 

In the spirit of ideas worth spreading, TEDx is a program of local, self-organized events that bring people together to share a TED-like experience. At a TEDx event, TEDTalks video and live speakers combine to spark deep discussion and connection in a small group. These local, self-organized events are branded TEDx, where x = independently organized TED event. The TED Conference provides general guidance for the TEDx program, but individual TEDx events are self-organized. (Subject to certain rules and regulations.) 

About TED 
TED is a nonprofit organization devoted to Ideas Worth Spreading. Started as a four-day conference in California 25 years ago, TED has grown to support those world-changing ideas with multiple initiatives. The annual TED Conference invites the world's leading thinkers and doers to speak for 18 minutes. Their talks are then made available, free, at TED.com. TED speakers have included Bill Gates, Al Gore, Jane Goodall, Elizabeth Gilbert, Sir Richard Branson, Nandan Nilekani,Philippe Starck, Ngozi Okonjo-Iweala, Isabel Allende and UK Prime Minister Gordon Brown. The annual TED Conference takes place in Long Beach, California, with simulcast in Palm Springs; TEDGlobal is held each year in Oxford, UK. TED's media initiatives include TED.com, where new TEDTalks are posted daily, and the Open Translation Project, which provides subtitles and interactive transcripts as well as the ability for any TEDTalk to be translated by volunteers worldwide. TED has established the annual TED Prize, where exceptional individuals with a wish to change the world are given the opportunity to put their wishes into action; TEDx, which offers individuals or groups a way to host local, self-organized events around the world, and the TEDFellows program, helping world-changing innovators from around the globe to become part of the TED community and, with its help, amplify the impact of their remarkable projects and activities. 

When & Where
1077 Independence Avenue


Mountain View

, 94043


Tuesday, May 28, 2013 from 6:30 PM to 8:30 PM (PDT)
Add to my calendar