TEDxBayArea March 2012

Thursday, March 22, 2012 from 6:30 PM to 8:30 PM (PDT)
Event Details
Featured Guest: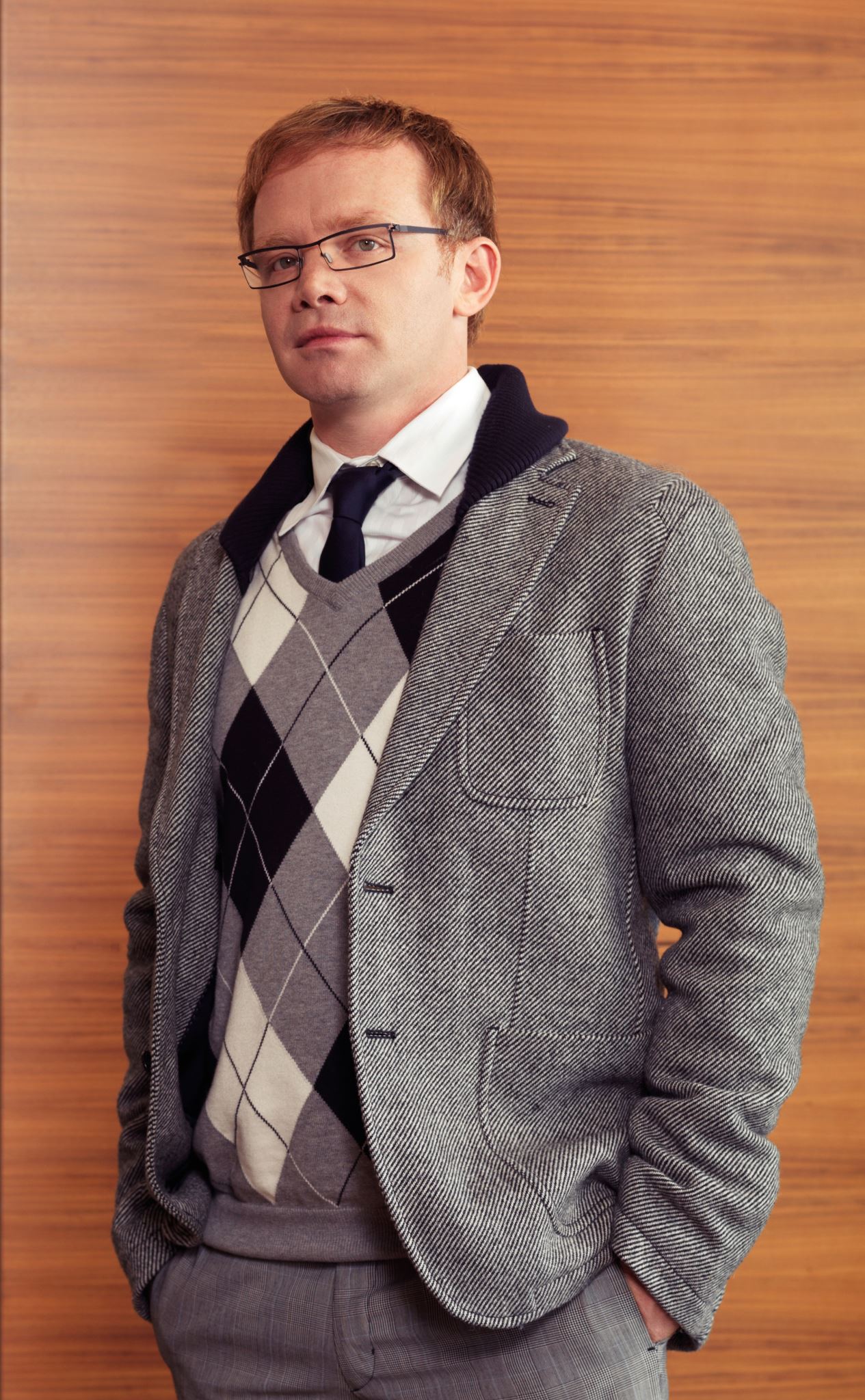 Thor Muller
How to Make Serendipity Work For You and Your Business
Regardless of our best-laid plans, it's often the ideas and events that we least expect that end up mattering to us most. This has never been truer than in today's chaotic, highly uncertain world.  Serendipity—looking for one thing and finding another—is consequentially the root of much discovery in business, science, and the arts. Harnessing serendipity means being willing to follow unplanned paths when they emerge, yet by succumbing to opportunism we risk undermining all the work that got us to that point. This challenging paradox — how can we stay the course and also take new directions at the same time? — paralyzes most organizations as they grow beyond the nimble startup stage.
The solution, as demonstrated by businesses as diverse as Foursquare, In-N-Out Burger and the TED conference, 
is to stop seeing these contrasting skills Nof divergence and commitment as opposites, and instead marry them together. Being rooted to an overriding purpose is the only meaningful way we to decide which of our many possible paths are the right ones to take. The interaction between these seeming opposing approaches leads directly to the best kind of luck:  When we are fully committed to something we serendipitously run into new directions that fall along our path, and recognize opportunities uniquely suited to us, even as others miss them completely.
Thor Muller is coauthor with Lane Becker of Get Lucky: How to Put Planned Serendipity to Work for You and Your Business (Jossey-Bass). Thor's trysts with serendipity began over 15 years ago, when he started out as a first generation Web entrepreneur, creating success stories for Yahoo!, Dell, Bank of America, Intel, Virgin Records, and more. He founded and ran one of the early Web development boutiques, Prophet Communications, along with several other trailblazers, including Trapezo (Web software for syndicating content), Rubyred Labs (a San Francisco-based web apps firm), and of course, Get Satisfaction, the people-powered customer service engine he co-founded with co-author Lane Becker.
Thor Muller founds and advises startups that make a difference to real people. He's a Web pioneer who bridges design and technology, and a true believer in social entrepreneurship.
Since 1995 he has founded five companies, and launched over two dozen web applications and sites. His startups have criss-crossed genres, from online serial entertainment, to content syndication networks, to e-commerce as performance art, to reinventing the idea of customer service from the outside in. His businesses aim to use online networks to blur the line between work and play, explode the boundaries of organizations and conventional thinking. He pulls inspiration from everywhere: music and film, creating writing, evolutionary biology, world history, systems theory. Over his career he and his companies have been featured in New York Times, TechCrunch, Wall St Journal, Mashable, ReadWriteWeb, San Francisco Chronicle, BusinessWeek, Business 2.0, CNET. Thor studied Film an English Literature at University of Iowa and University of London.
He is a regular invited speaker at conferences, Global 500 companies, and universities, where he talks about entrepreneurship, cooperative games, customer community, online identity and reputation, and how technology is changing us. You may have seen him present at SXSW Interactive, Webvisions, Future of Web Apps, Web 2.0 Expo, ETech, Gov 2.0, Startonomics, Freemium Summit, Google, Dreamforce, UCBerkeley, or University of Sydney. He can be reached at thor@thormuller.com.
As usual, we will start with gourmet dinner, wine and networking at 6:30 pm, this will follow with featured talk and Q&A session!
Purchase this book in advance and get it autographed at the event!
Gourmet dinner and wine are included!
---
Join Us:
---
"This independent TEDx event is operated under license from TED."
About TEDx, x = independently organized event 

In the spirit of ideas worth spreading, TEDx is a program of local, self-organized events that bring people together to share a TED-like experience. At a TEDx event, TEDTalks video and live speakers combine to spark deep discussion and connection in a small group. These local, self-organized events are branded TEDx, where x = independently organized TED event. The TED Conference provides general guidance for the TEDx program, but individual TEDx events are self-organized. (Subject to certain rules and regulations.) 

About TED 
TED is a nonprofit organization devoted to Ideas Worth Spreading. Started as a four-day conference in California 25 years ago, TED has grown to support those world-changing ideas with multiple initiatives. The annual TED Conference invites the world's leading thinkers and doers to speak for 18 minutes. Their talks are then made available, free, at TED.com. TED speakers have included Bill Gates, Al Gore, Jane Goodall, Elizabeth Gilbert, Sir Richard Branson, Nandan Nilekani,Philippe Starck, Ngozi Okonjo-Iweala, Isabel Allende and UK Prime Minister Gordon Brown. The annual TED Conference takes place in Long Beach, California, with simulcast in Palm Springs; TEDGlobal is held each year in Oxford, UK. TED's media initiatives include TED.com, where new TEDTalks are posted daily, and the Open Translation Project, which provides subtitles and interactive transcripts as well as the ability for any TEDTalk to be translated by volunteers worldwide. TED has established the annual TED Prize, where exceptional individuals with a wish to change the world are given the opportunity to put their wishes into action; TEDx, which offers individuals or groups a way to host local, self-organized events around the world, and the TEDFellows program, helping world-changing innovators from around the globe to become part of the TED community and, with its help, amplify the impact of their remarkable projects and activities. 

When & Where
1077 Independence Avenue
Mountain View, 94043


Thursday, March 22, 2012 from 6:30 PM to 8:30 PM (PDT)
Add to my calendar
Organizer
In the spirit of ideas worth spreading, TED has created a program called TEDx. TEDx is a program of local, self-organized events that bring people together to share a TED-like experience. Our event is called TEDxBayArea. At our TEDxBayArea event, TEDTalks video and live speakers will combine to spark deep discussion and connection in a small group. The TED Conference provides general guidance for the TEDx program, but individual TEDx events, including ours, are self-organized.