TEDxBabsonCollege2021: Bridging the Gap, Breaking the Norms is coming to you on APRIL 10TH 2021, 9AM-1PM.
About this Event
We are bringing to you TEDxBabson2021: Bridging the Gap, Breaking the Norms. A lot has happened around the world in 2020, and we are carrying last year's theme of "Bridging the Gap" with emphasis on the transition from before and after the pandemic.
This year, TEDxBabson2021 is bringing forward speakers who will bring discussion topics that unite us no matter where we are, by spreading ideas that bridge the gap that exists between cultural diversity, self-discrepancies, business and society, and many more. With gaps existing everywhere in our lives, TEDxBabsonCollege2021 would love to invite you to the event that would help you to not only find the gaps, but also bridge them. This will be the first time that TEDxBabsonCollege is a virtual and streamed event.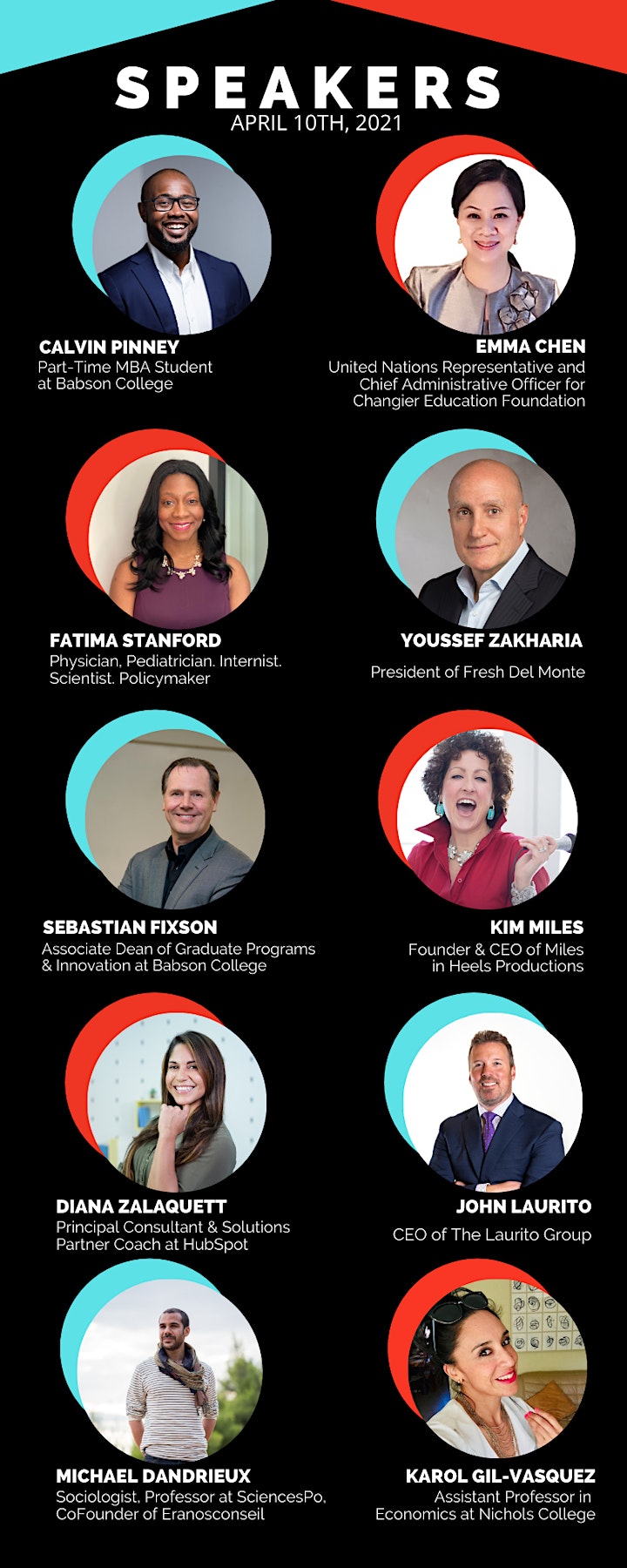 SUPPORT US AND "PAY WHAT YOU CAN"
We would like to thank our team and sponsors that made this event possible. Although this event is free of charge, we would greatly appreciate your support if you decide to pay for your ticket. The paid tickets will support this student-led organization through the years.
See you April 10th!
Date and Time
Location
Refund Policy