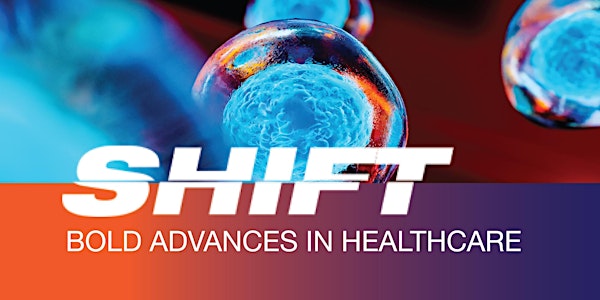 TEDxABQ Salon SHIFT/ Bold Advances in Healthcare
TEDxABQ invites you to an evening with thought leaders from our community to explore bold ideas focused on the field of medicine.
When and where
Location
Domenici Center for Health Sciences Education 1001 Stanford Drive Northeast Albuquerque, NM 87131
Refund Policy
Contact the organizer to request a refund.
About this event
TEDxABQ Salon | Healthcare
A healthy society is everyone's business. That's why TEDxABQ Healthcare Salon speakers are thought leaders and accomplished individuals from every sector of society, both inside and outside of medicine. Whether they come from science, business, academia, government, or the arts- whether they are doctors, patients or community members- the extraordinary voices of the TEDxABQ Healthcare Salon stage unlocks our imaginations. They inspire new thinking that can lead to a healthier world. Each speaker is selected because they have an amazing story to share…and a different way of looking at the world.

TEDxABQSalon | Bold Advances in Healthcare is a 2-hour event being curated by Amanda Bergamo, and Ryan Cangiolosi. The salons are TEDxABQ experiences where we focus on one single topic and feature local speakers and TED videos.
Our goal is to bring together bright minds to give talks that are idea-focused within the field of Medicine and Healthcare to foster learning, inspiration and wonder – and provoke conversations that matter. We are following the theme of Bold Advances in Healthcare - creating a shift in the perspective of healthcare delivery through technology.